The historic UN treaty banning nuclear weapons is set to enter into force in 90 days after being ratified by a 50th country over the weekend.
---
Honduras became the latest country to ratify the UN Treaty on the Prohibition of Nuclear Weapons (TPNW), a milestone that means it will become international law on 22 January, 2021.
The treaty, adopted by 122 nations at the United Nations General Assembly in New York in 2017, declares that countries who ratify it are prohibited from developing, testing, producing, manufacturing, transferring, possessing, stockpiling, using or threatening to use nuclear weapons. The also cannot allow nuclear weapons to be stationed on their territory.
Campaigners hope the treaty entering into force will bring the world a step closer to eliminating nuclear weapons and increase pressure on nuclear armed powers – headed by Russia, France, China, the US, UK, and North Korea – to support it.
Associate Professor Tilman Ruff, who co-founded the International Campaign to Abolish Nuclear Weapons (ICAN) in Melbourne in 2007, which was awarded the Nobel Peace Prize in 2017 for its work to raise awareness about the devastating impacts of nuclear weapons and driving the treaty, told the ANMJ he was filled with a deep sense of both satisfaction and relief now that the vision was finally turning into reality.
"It's just one step but it's a pretty historic and important one, that the last weapon of mass destruction and the worst of all, for the first time is going to be banned under international law," Associate Professor Ruff said.
All countries who have ratified the treaty will now be legally bound by it. It establishes clearly that nuclear weapons are inhumane, unacceptable and illegal.
Associate Professor Ruff points out that many of the countries who have signed and ratified the treaty are neither the biggest nor richest in the world. Understandably, they have been more vulnerable to mounting pressure from nuclear armed states to withdraw their support.
He says the treaty becoming international law reinforces their collective courage to influence other nations to take a stand. Once it comes into effect, he believes it can become a political and legal force that triggers meaningful change.
"It reinforces that this treaty matters," he said.
"This treaty changes the game in the nuclear field. It's not the end of nuclear weapons but I think it sure is the beginning of the end."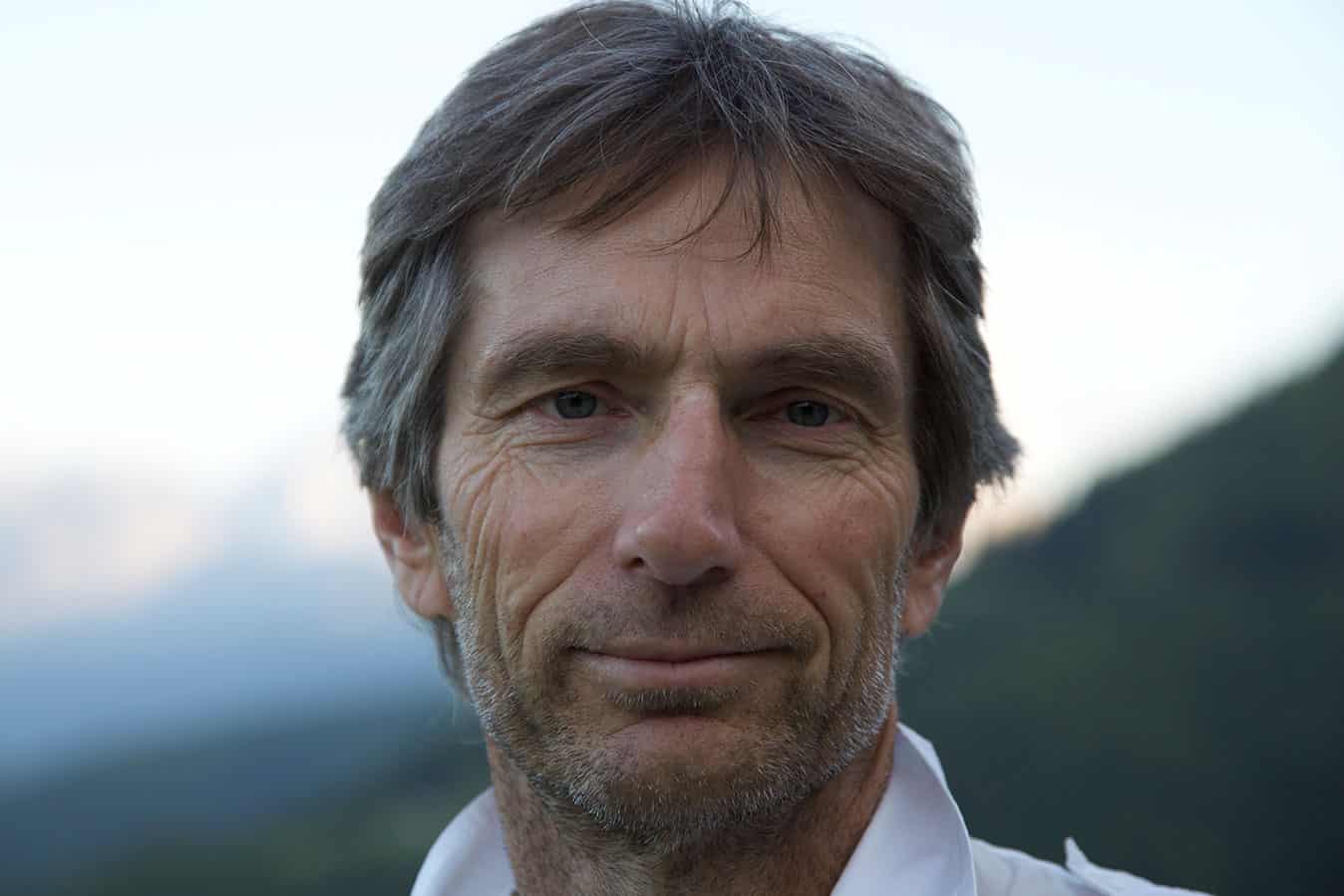 Associate Professor Ruff remains hopeful the treaty can replicate progress achieved by similar ones that banned biological and chemical weapons, landmines and cluster munitions. They laid the foundations for fundamental change by securing growing international support and putting an increased focus on stigmatisation.
Not all countries have to necessarily join the treaties for change to occur, he argues. The US, for example, hasn't formally supported the treaties banning cluster munitions and landmines, but they have still managed to prompt a level of compliance, as they no longer manufacture landmines.
"The strong and consistent lesson of history is that we have never controlled a weapon that wasn't first banned," Associate Professor Ruff said.
"Once you ban a weapon, it really gives that work of controlling them an impetus because you have a clear legal norm that applies to all countries.
"As this treaty works through international law and international institutions, our civil society has a major new tool to pressure [nuclear powers] with, to educate people with, to mobilise around."
Ultimately, Associate Professor Ruff said the treaty entering into force will cement the illegality of nuclear weapons across the nations who have ratified it, disrupt funding for companies that make nuclear weapons and influence more financial institutions to divest from companies that produce nuclear weapons.
Widely considered unrealistic when it was first introduced, he said the treaty becoming international law sends a clear message to nuclear armed states.
Nine countries possess about 14,000 nuclear weapons. The US and Russia have the most, followed by France, China and the UK. Some countries keep their nuclear weapons on high-alert, ready for launching within minutes.
He remains adamant that countries can be allies of nuclear powers such as the US and still seriously support nuclear disarmament.
"It's a big deal. Basically, it's the most significant thing that the states without the weapons could do. Most of the world's governments realise this is a global threat that affects everybody. But they obviously can't eliminate weapons they don't own. So what can they do? Well, this is actually the most powerful thing that they can do, to make international law."
There couldn't be a better way to mark 75 y since the UN was founded "to save succeeding generations from the scourge of war" and honour the hibakushas' tireless efforts to ensure no one else anywhere anytime suffers as they have. Always immoral, nuclear weapons are now illegal https://t.co/f6fgsHMUnA

— Tilman Ruff (@tilmanaruff) October 25, 2020
While 50 countries have now ratified the treaty, Australia remains a glaring omission. To date, the Australian Government has followed nuclear armed allies such as the US and sidestepped supporting adoption of the treaty.
Associate Professor Ruff describes their position and reasoning for not joining the treaty as "completely spurious".
Nevertheless, the Labor Party has committed to signing and ratifying the treaty if it regains power.
On Sunday, Opposition Leader Anthony Albanese and Shadow Minister for Foreign Affairs Penny Wong issued a joint statement welcoming the 50th ratification of the treaty and reaffirming their pledge.
"Labor has committed to signing and ratifying the treaty after taking account the need to ensure an effective verification and enforcement architecture, interaction of the Treaty with Nuclear Non-Proliferation Treaty, and achieving universal support," the statement read.
Associate Professor Ruff said the pledge echoes overwhelming support from the Australian public, illustrated by yearly polls showing 70-80% want the country to join the treaty, along with that of leading health organisations such as the ANMF, AMA, Public Health Association and Royal Australian College of Physicians.
"In the end, there is a very strong bedrock of public support for this. We've signed all of the other treaties that ban unacceptable weapons, so this is an anomaly," Associate Professor Ruff explained.
"I really think it's inevitable that Australia will, and must, join this treaty."