The first thing ACT registered nurse Joschka Strahan did to help inform his view about this year's historic Aboriginal and Torres Strait Islander Voice to Parliament referendum was read the Uluru Statement from the Heart, as well as the Final Report of the Referendum Council.
---
"Reading these documents strengthened my resolve to support the Voice," he explains.
"I also had the opportunity at the recent biannual ACT ANMF conference to listen to Jennie Gordon, an Ngunnawal woman and a registered nurse since 1976, who represented the ACT in the National First Nations Constitutional Convention at Uluru.
"She gave me a unique understanding of the Voice and how it is integral to Closing the Gap. Her talk demonstrated just how much consultation from around Australia occurred in creating the Statement from the Heart. The Constitutional Convention represented Indigenous communities from around Australia, giving the statement from the heart powerful legitimacy."
An RN on the Neurology Ward at the Canberra Hospital, Joschka says he will be voting 'Yes' in the referendum because he believes formally recognising Australia's First Nations Peoples within the Constitution is long overdue and would mark a huge step toward helping "mend past wrongs and growing as a country".
"With this Constitutional protection, the Voice cannot be abolished, as other Indigenous national bodies have been [in the past]. In line with the 2017 Uluru Statement from the Heart, the Voice would be the first step in a larger process of reconciliation leading to a treaty-making and truth-telling Makarrata Commission, and then a treat or treaties."
The Australian Nursing and Midwifery Federation (ANMF), and many nurses and health organisation across the country, have thrown their support behind a 'Yes' vote for an enshrined Voice to Parliament.
Nurses and midwives have an inherent interest in improving healthcare and health outcomes for Indigenous Australians, says Joschka, and the Voice would help ensure health policy for Aboriginal and Torres Strait Islander people is better informed and targeted for individual communities.
"Nurses and midwives come from a multitude of different cultures and ethnicities. We need to be able to understand and accommodate the needs of all of our Indigenous colleagues and health consumers. Understanding the different health needs of First Nations peoples is integral to supporting and improving Indigenous healthcare. We look after people throughout their life span and should focus on trying to improve everyone's healthcare at all stages of life.
"We experience first-hand the large gap in health outcomes when we are caring for Indigenous people. The Voice can improve how we care for First Nations peoples by addressing the determinants of these poor outcomes and addressing the needs of different First Nations communities by targeting policy more effectively."
Across Australia, debate about the looming referendum continues dominate headlines.
Joschka has discussed the Voice with family, friends and colleagues to improve his understanding of the proposed constitutional amendment, and shared his knowledge with others, including colleagues. What he's discovered is both "a lack of information" and, at times, "disinformation" about what the Voice will be.
"I have provided accurate information and dispelled a few myths, including the false claim that the Voice will act as a veto. I hope I have persuaded other people to vote yes," he says.
"I have also followed the debate in the media about the Voice, gaining an understanding of the different opinions. It has saddened me to see the 'No' camp peddling many false claims to scare Australians and delegitimise the case for a Voice in an underhanded way. Such scaremongering is bad for our country and undermines informed and respectful debate."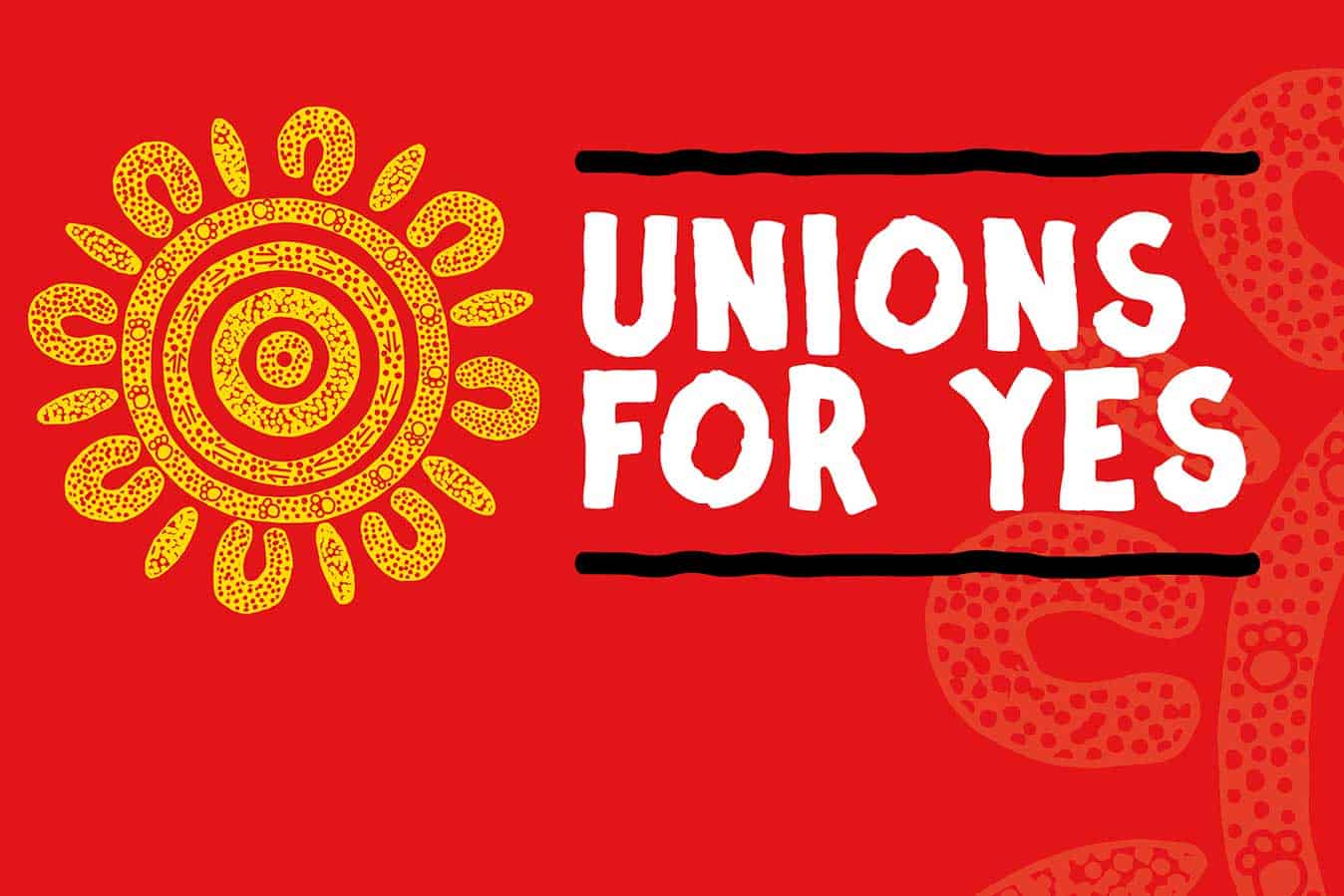 Ultimately, Joschka believes the Voice is essential for creating effective and culturally sensitive health policy for Indigenous people
"For too many years, non-Indigenous people have developed policies for Indigenous people in a paternalistic and patronising way by not consulting and not listening. Such paternalism has failed. Indigenous people are best placed to understand their own health needs.
"A Voice to Parliament creates an institution that can always articulate the needs of Indigenous people and assist in Closing the Gap by advocating for Aboriginal and Torres Strait Islander people regardless of the current Government in power. The Voice would allow Indigenous people to lead and focus the discussion about their own health needs."
Access the Uluru Statement here
Read the Indigenous Voice Co-design Process Final Report here
Authorised by Annie Butler, Australian Nursing & Midwifery Federation, Melbourne