Nurses and midwives need to maintain a healthy diet, both for their own physical and psychological health, and to ensure they provide the best care to patients.
---
A healthy diet boosts energy levels, improves concentration and mood, assists clearer thinking and makes it easier to handle stress.
Of course, the demanding nature of the professions, underscored by missed breaks, shiftwork and mounting workloads, presents genuine challenges to healthy eating while on the clock.
Nutritionist, chef, author and media personality Teresa Cutter, known as the Healthy Chef, shares a simple philosophy with nurses and midwives looking to achieve a healthy diet – "KEET IT SIMPLE, KEEP IT FRESH and PREPARE IT YOURSELF".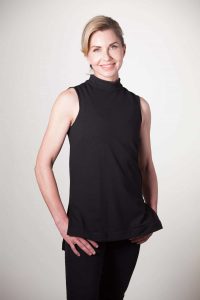 "Shiftwork can certainly interrupt your time spent in the kitchen so for those in this situation I recommend keeping it simple and preparing your meals and snacks ahead of time," Teresa says.
"I spend a couple of hours at the beginning of each week cooking up some simple meals that can be stored in the fridge or freezer. This takes the stress out of eating well when I'm pressed for time as I always have something healthy I can grab before leaving the house.
"For example, I'll make a big batch of bircher muesli or chia pudding and store it in the fridge for a quick and easy breakfast or I'll blend a protein smoothie the night before and take it with me to work the following day. Smaller snacks like half an avocado drizzled with olive oil and a little sea salt, or a tin of wild salmon, also make perfect portable snack options."
Teresa says the link between good nutrition and health is obvious.
"Eating a nourishing wholefood diet is one of the best things you can do for your health," she explains.
"A diet high in fruit and vegetables has been shown to improve psychological and physical markers of wellbeing. Protein is also an essential nutrient to help your body cope with high stress levels by stabilising blood sugar spikes, reducing jitteriness and improving sleep."
Teresa acknowledges making the right food choices can be difficult, especially during times of high stress, so nurses and midwives must be extra vigilant.
"If you do have to purchase or grab something on the go try to opt for fresh meals that include healthy fats, antioxidants from fresh vegetables and combined with your preferred source of protein.
"Most supermarkets stock ready prepared leafy greens and salads that can be easily mixed with a tin of store bought tuna and a drizzle of olive oil and balsamic.
"Try to avoid packaged foods or takeaway foods as they are often high in hydrogenated fats, preservatives and sugar that will eventually cause your energy to crash and your health to suffer.
"I also recommend you try swapping your coffee for matcha green tea as the caffeine in matcha provides a steady, slow release of energy compared to coffee that causes you to spike and crash within 90 minutes."
TERESA'S TOP 5 SNACKS TO KEEP UP ENERGY LEVELS DURING A SHIFT
BOILED EGGS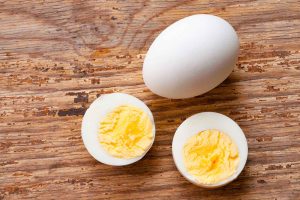 Eggs are the perfect nutrient rich snack for any time of the day. They are a pure source of protein and vitamins so they will help you fill up and energise you throughout your shift. Including quality protein sources into your meals each day supports healthy metabolism, maintains a healthy immune system, curbs appetite and helps to sustain lean muscle.
PROTEIN SMOOTHIE
A protein smoothie can be made at home and taken to work for a quick and healthy snack. I love avocado, Healthy Chef Naked Chocolate, almond milk and Healthy Chef Protein. It's the perfect balance of protein, antioxidants and healthy fats that keeps me satisfied all morning.
HUMMUS AND CRUDITIES (MIXED RAW VEGETABLES)
Hummus is high in protein, fibre, iron and B vitamins. The vegetable crudities will supply you with nutrients such as fibre, vitamins and minerals that will help support your digestive health and keep you energised.
HANDFUL OF ALMONDS OR OTHER NUTS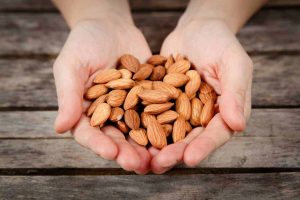 Nuts are the perfect portable snack as they are full of fibre, protein and healthy fats providing you with a much-needed energy boost during your shift.
TERESA'S ENERGY BOOSTING MUESLI BAR
My delicious homemade muesli bars provide a good source of protein and will take the edge off any hunger. Plus, they are much healthier than store bought versions. The soluble fibre from rolled oats can help lower blood cholesterol and because they are low GI, they can provide lasting energy. I also use a little olive oil, which is kind to the arteries and anti-inflammatory to the body.
RECIPE: TERESA'S ENERGY BOOSTING MUESLI BARS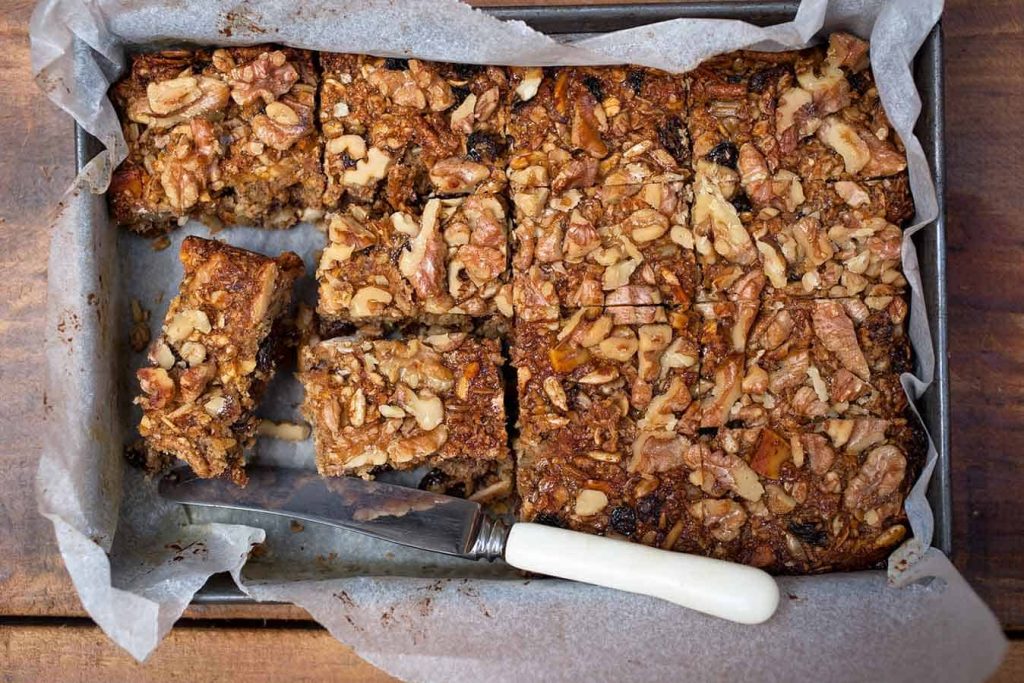 INGREDIENTS
3 cups (350g) natural bircher muesli mix
½ cup (50g) LSA – (ground linseed + almonds + sunflower seed)
3 organic eggs
1 teaspoon vanilla extract or paste
½ teaspoon ground cinnamon
1/4 cup (60 ml)  olive oil or macadamia nut oil
1/4 cup (60 ml) raw honey
METHOD
1. Preheat oven to 160 C – fan forced.
2. Combine muesli, LSA, eggs, vanilla, cinnamon, olive oil and honey in one large bowl until mixed through.
3. Spoon into a baking tin lined with baking paper.
4. Bake for 25 – 30 minutes until golden.
5. Cool then cut into 16 pieces.