The fascinating world of faecal microbiota transplants and the research behind them are currently being explored in a new exhibition at Melbourne Museum.
---
Gut Feelings: Your Mind, Your Microbes is open until February 2020.
In recent years, there has been increasing interest in faecal microbiota transplants, which is taking the microbe-rich poo from a healthy person and putting it into an ill person. Seen as an amazing research tool, faecal microbiota transplants are now being used as therapy for serious gut problems.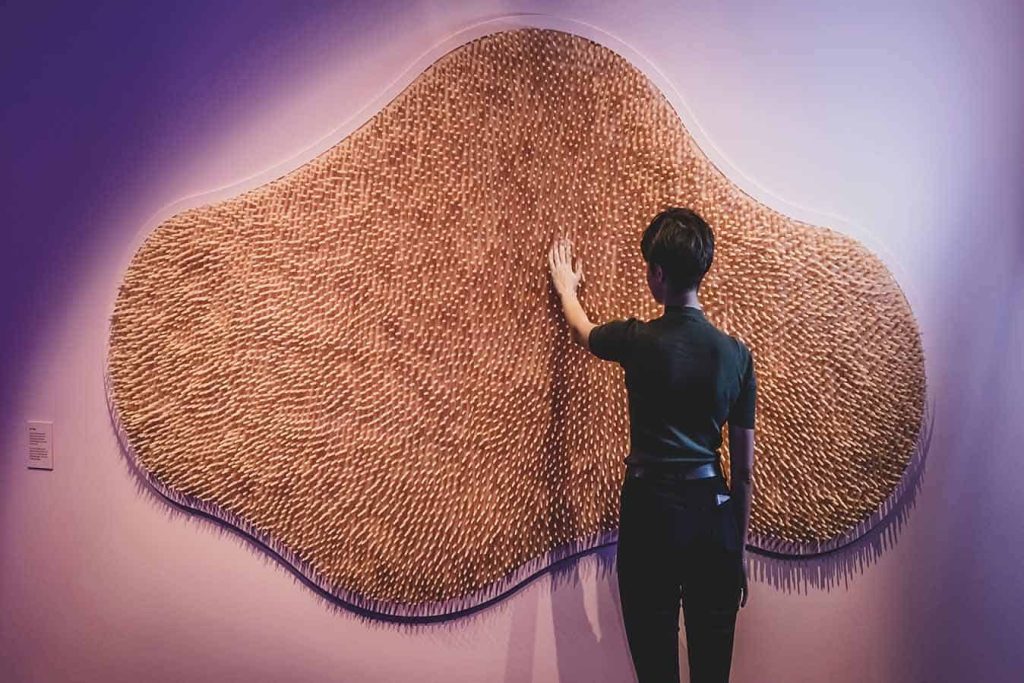 As more and more research comes out about our gut microbes and the powerful connection they have to our immune, nervous and hormone systems, scientists are considering how these microbes may be used to treat other various health concerns. They do this by sequencing the DNA of the microbes living in our bodies from our poo.
Scientists consider faecal microbiota transplants have the potential to alter mental health, thinking and behaviour. If we can work out what role certain microbes have in different parts of our body, we could be able to modify our personality, behaviour and mood via a microbe transplant depending on the particular need.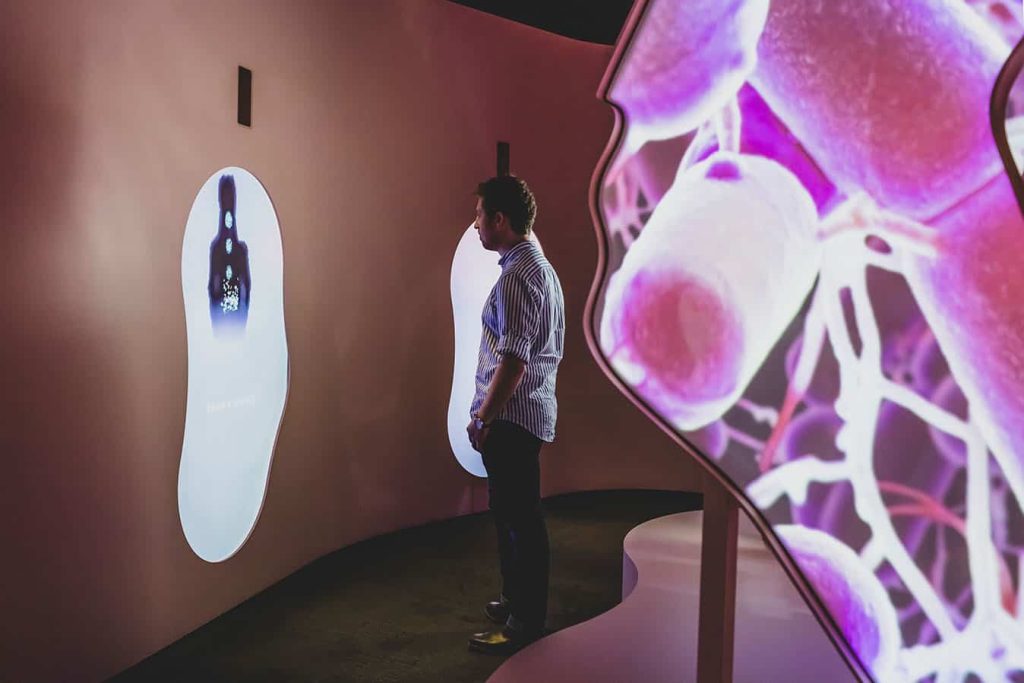 The latest research about how our minds, guts and microbes are inextricably linked are explored in this exhibition. Visitors can listen to personal stories of donors, doctors and patients, look at objects showing the what and how of transplants such as the type of medical equipment used, learn the story of microbe evolution including antibiotic resistance, and even be part of a world-first research project by contributing saliva samples to show how, or indeed if, our inner microbes reflect our daily lives.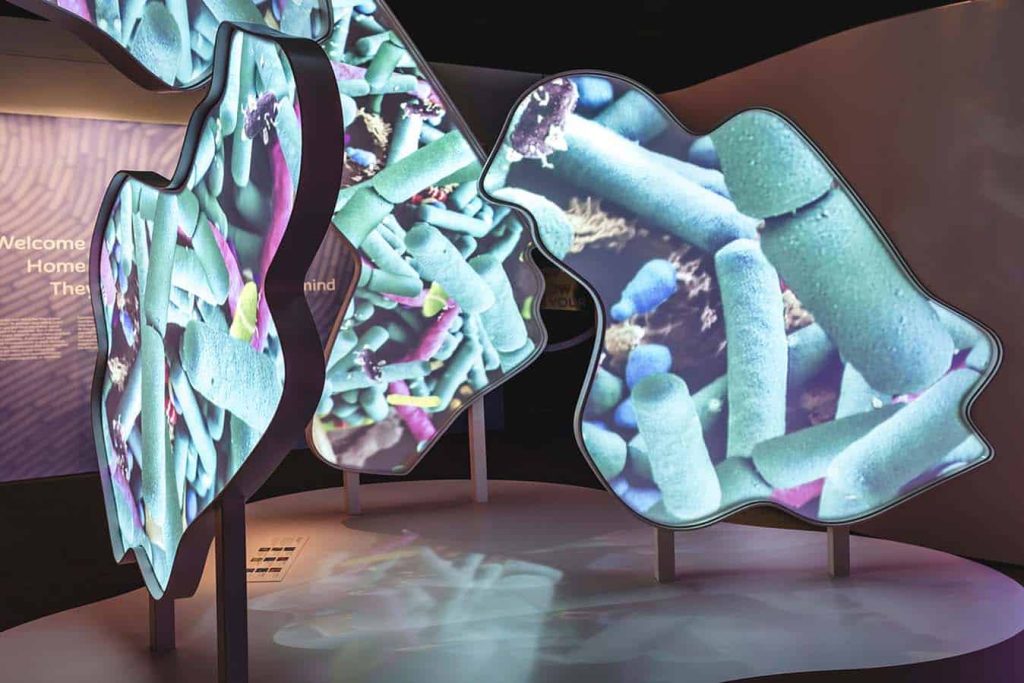 If you live in Melbourne or are planning a trip to the city in the near future, visit the Melbourne Museum and take a look at this colourful, interactive, informative display.
The exhibition is open daily, 10am-5pm. Admission included with museum entry.