After six months of uncertainty and stress in the face of impending redundancies, enrolled nurses working across Southern Cross Care Tasmania's (SCCT) aged care facilities have finally kept their jobs after action led by the Australia Nursing and Midwifery Federation (ANMF Tasmanian Branch) forced the provider to back down on its plans.
---
Today, the ANMF (Tasmanian Branch) confirmed that following its latest consultation meeting with SCCT last week, recommended by the Fair Work Commission, the aged care provider agreed that no enrolled nurses (ENs) at its nine facilities would be made redundant.
The outcome follows months of intervention and lobbying by the ANMF, including gaining support from the Albanese Government, which publicly voiced its disapproval over the decision, after SCCT announced its plans to make up to 50 enrolled nurses redundant last November.
Under its proposed new "Household Mode of Care", allegedly prompted by recommendations made by the Aged Care Royal Commission and ENs no longer being funded by the federal government, SCCT planned to axe ENs from its roster and replace them with care workers. It said it would deploy some ENs into other roles, such as lifestyle coordinators.
A SCCT enrolled nurse, who spoke to the ANMJ last year on the condition of anonymity, said the decision left her "shocked", "angry", and fearful for residents' care without a proper staffing mix.
"I think that their care will go downhill because they're getting the carers to do more and more work, they're getting the RNs to do more and more work. Residents are the ones that are going to be left out there; they're not going to get their shower if they want to shower every day. They'll be told sorry, we're too busy," the EN predicted at the time.
According to the ANMF (Tasmanian Branch), up until last week, enrolled nurses were still worried they would most likely be made redundant. The union described the backflip as a significant win for both ENs and, most importantly, residents living at the facilities, who can now continue to benefit from their skillset.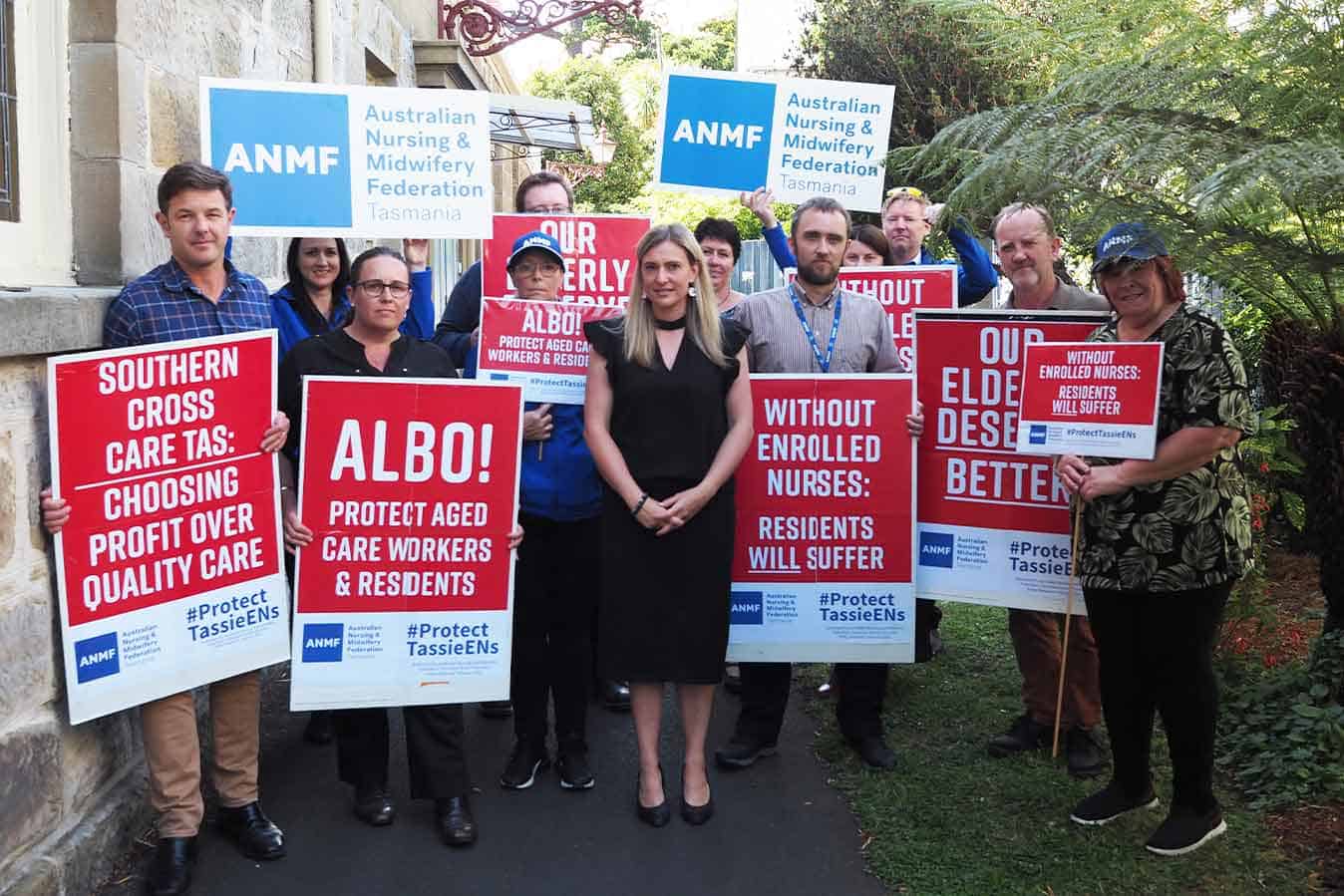 "The ANMF is pleased to have been able to highlight the critical need to retain ENs to SCCT management and have SCCT retain them," ANMF (Tasmanian Branch) Secretary Emily Shepherd said.
Yet, despite the resolution, the union says SCCT CEO Robyn Boyd still maintains that EN redundancies were never proposed. Earlier this year, however, it did concede that its consultation process was flawed, subsequently recommencing the process.
For now, the final model for implementation remains unclear, with the ANMF seeking further clarification for its members. It appears some leisure, lifestyle and kitchen staff will be made redundant, the union says.
"While this is a positive outcome for our EN members, we remain concerned by the protracted change proposal process that SCCT continue to undertake and the associated distress that this has caused for our members, residents and their families."
The ANMF says it will continue to monitor the change implementation and support members working across SCCT facilities throughout the process.