Unions representing aged care workers and the ACTU joined forces today to launch a comprehensive plan aiming to fix the nation's "broken" aged care system.
---
The Australian Nursing and Midwifery Federation (ANMF), Health Services Union (HSU) and United Workers Union (UWU), together with aged care workers, gathered virtually this morning at an Aged Care Roundtable run by the ACTU to jointly call for urgent government action to fix the crisis facing the embattled sector.
A detailed four-point plan released today calls for the following aged care reforms:
Mandated minimum staffing levels and required mix of skills and qualifications in every residential facility, over every shift
Transparency and accountability over government funding
Mandated training requirements (including infection control and ongoing professional development) accessible to all staff and paid by employer
Government funding is required to be increased, linked to the provision of care and the direct employment of permanent staff with decent pay and enough hours to live on
Several aged care workers spoke at a press conference prior to the Roundtable, sharing first-hand accounts into the systemic problems that have plagued the sector for decades.
ANMF (Tasmanian Branch) member Irene McInerney, an aged care registered nurse with four decades of experience working across the sector, revealed aged care workers were struggling to provide quality care due to chronic understaffing.
"We're short-staffed all the time. Everyone's exhausted. We've had enough and something has to happen from this."
"We need to legislate [staffing numbers] to give safe care to our residents. There's just so much going on. There's exhausted staff, tired bodies, we're going home dehydrated and we just really feel that we need to have the government and everyone listen. The residents have paid their taxes [and] fought for this country. They deserve the respect and dignity of a very good aged care system. We're letting them down. We have to have the staff, because we're failing them."
UWU member Jay Ali, a personal care worker, acknowledged the aged care sector needed more funding but stressed that there had to be accountability over how it is spent.
"At the moment, I don't think there's any accountability of the funding, where the money is going and how it's spent. As a carer, our pay is one of the lowest and I think what the government should be doing is looking into where the money is going when they give out funding."
Lindy Twyford, who works at a NSW aged care facility and has been involved in food delivery within the aged care sector for 34 years, told the press conference major change was long overdue.
"I've been fighting for change in this industry for 20 years' plus, been involved in several trips to Canberra asking for politicians to hear our voices and the solution to the ongoing concerns in the industry," she explained.
"The staff are despondent. You all know our concerns, you've all heard our words and you all know the solution. How many hundreds of our residents have to die before anything is done? The federal government must open their eyes and ears and listen to us."
ACTU President Michele O'Neil said the coming together of unions representing aged care workers and the ACTU marked an important step in the ongoing demand for action in aged care.
The four key demands for action in aged care send a strong message to the government that it can no longer afford inaction, she said.
"We know that the workers in the aged care sector do some of the hardest jobs that exist in Australia today," she said.
"But we also know that what's been exposed during the pandemic in fact were fault lines in our aged care system well before we found ourselves in the middle of COVID-19.
"This important work is often undervalued and what we know about what's happening to older Australians is that the quality of their care is directly related to the quality of the jobs of the workers who provide that care. When you have a fault in the system in the way that we have now seen over multiple decades, then the people who suffer as a result of that is our parents, our grandparents, our loved ones."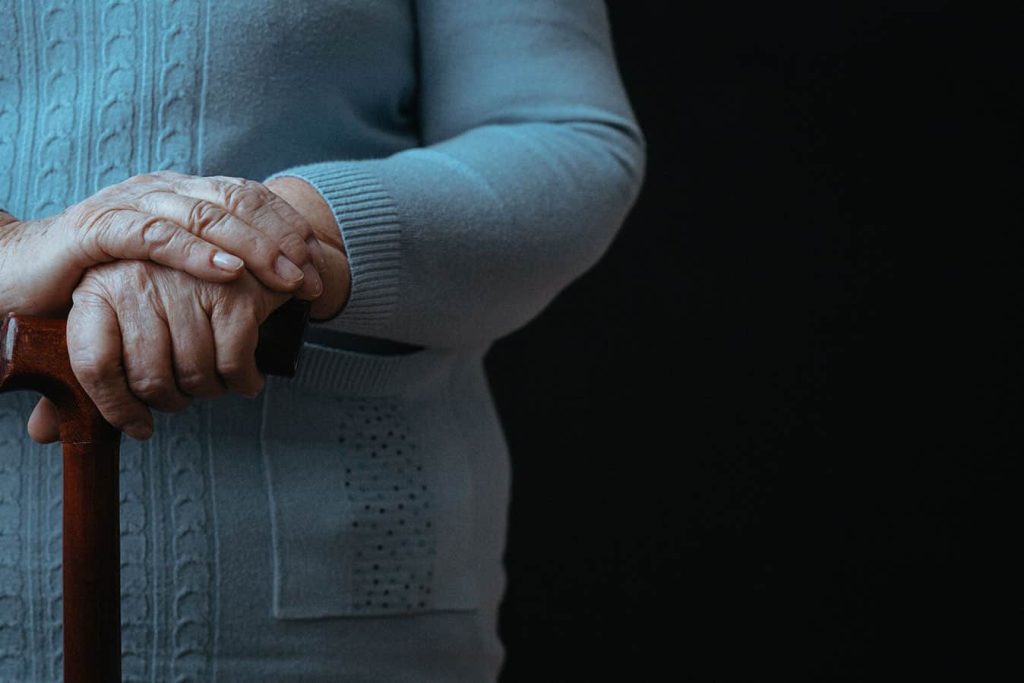 ANMF Federal Secretary Annie Butler agreed the problems within aged care have been known for many years.
"Older Australians deserve safe, dignified, respectful care but the current staffing levels across the sector simply don't allow that."
"We've known about the problems with chronic, widespread understaffing. When you have ratios such as one registered nurse to a 150 residents or 200 residents or no registered nurse at all, and personal care workers responsible, one worker responsible for 20, 30, 40, even more residents at times, it is simply impossible to deliver safe quality care."
The COVID-19 pandemic has further highlighted the systemic problems within the sector, Ms Butler added.
"The COVID-19 pandemic has starkly revealed those failings in staffing and shown us with tragic consequences just how dangerous understaffing is, both for the worker and for the resident.
"We're calling urgently for mandated minimum staffing levels and skills mix. That means the right number of staff with the right mix of skills and qualifications to ensure safe and quality care for every older Australian. Until we get that right, we cannot guarantee that safe and quality care. Mandated minimum staffing has to be the platform on which all other reforms are built."
HSU President Gerard Hayes told the press conference that the Aged Care Royal Commission had identified widespread issues within the sector over the past 18 months.
"Meals for $6 a day; not per meal per day. Incontinence pads that have to be 60% wet before they get changed. No PPE and maybe one set of gloves for the day, not per resident. We've seen COVID-19 come in on top of that."
"Now in real-time, we're seeing the concerns that we've had for in excess of a decade play out. Unfortunately, we've seen in excess of 800 people die, the vast majority of those in aged care, and we've got governments talking about 'we'll see what comes out of the Royal Commission'. What we need to be doing now is actually very clearly identifying where the costs need to be paid, the government need to put the funding in."
Ms O'Neil said Federal Aged Care Minister Richard Colbeck and Federal Health Minister Greg Hunt had both been invited to attend the Roundtable and hear directly from aged care workers but declined.
"That's not good enough. We need action today and the government to listen directly to what's happening across the aged care sector," she said.
Ms O'Neil said unions would continue to demand action for aged care.
"This is a crisis we cannot wait to fix," she said.
"Older Australians deserve high quality care, they deserve our respect and dignity and what we know is that good quality jobs deliver good quality care. That insecure, underpaid and undervalued work must end to fix this system. That one job in aged care should be enough. And that the primary objective of our aged care sector must be the delivery of quality care, not profit to individuals or companies. We must see an increase in government funding, transparency and accountability."
Sign the petition to demand action for aged care here