A Victorian nurse who provides care and support to children with cleft and craniofacial anomalies and their families was named Nurse of the Year at last night's 2020 HESTA Australian Nursing & Midwifery Awards.
---
Tania Green is the clinical nurse coordinator at Monash Children's Hospital's Cleft and Craniofacial Anomalies Service, a multidisciplinary unit that provides treatment to children with anomalies of the face and head, such as cleft lip and palate.
Supporting more than 500 patients in her role, Tania took out Nurse of the Year for her dedication to improving treatment and care and her advocacy for cleft-affected people and their families.
Last night's awards, hosted by Virginia Trioli, were conducted virtually and broadcast live in the wake of the COVID-19 pandemic.
Tania told the ANMJ she felt humbled by the award.
"There's many days when you feel like you're working towards a big challenge in trying to navigate patients entering the system effectively and when rewards like this are offered it's absolutely amazing and certainly reinforces that your work can go a long way."
Tania has been nursing for 25 years and says the profession has given her an opportunity to work across a broad range of settings and continually develop her knowledge.
She's worked at Monash Health for the past 16 years, spending a decade within the Plastic Surgery Unit, and the last five years coordinating the Cleft and Craniofacial Unit.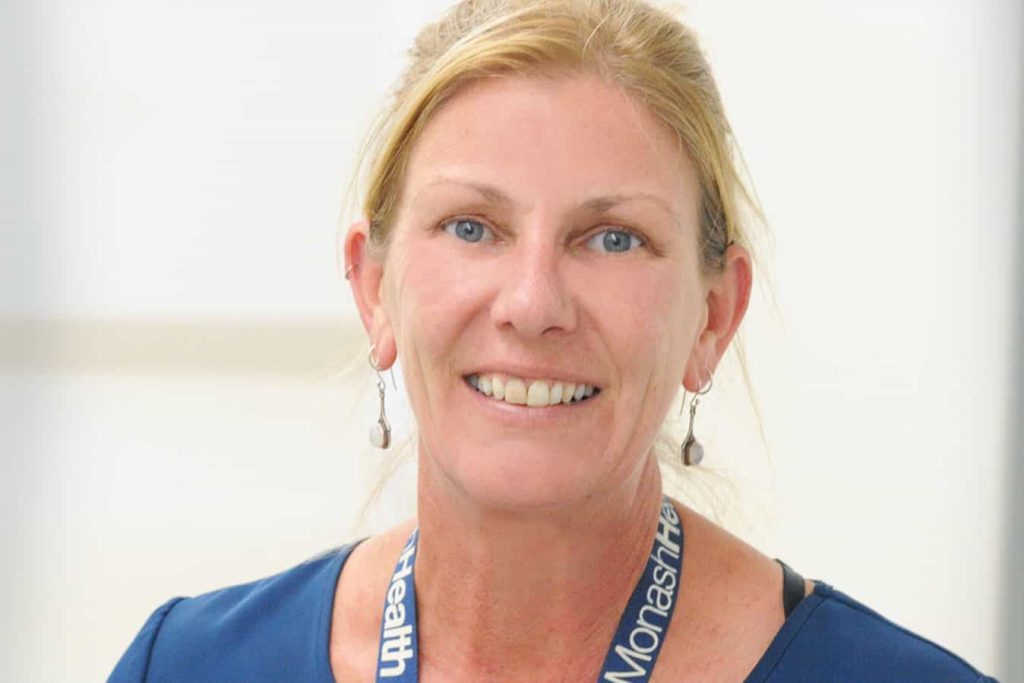 "I'm amazed at the work the plastic surgeons do and the way that they can visualise and make a change that's potentially, not life-saving, but life-giving. Particularly in the area of cleft and craniofacial anomalies, we're not saving lives, but we're giving life to these patients that they wouldn't have without this care."
Tania said the Nurse of the Year award delivers overdue recognition for children born with facial and cranial anomalies and the care they require all the way through to their adult years.
Just the other day, Tania says she caught up with a 23-year-old patient with a cleft anomaly who expressed her gratitude for the ongoing support she had been afforded throughout her journey.
"Cleft lip and palate is still the most common congenital deformity that we have in Australia and the world," Tania explains.
"I'm so pleased that this award recognises that this patient group is out there and some of the challenges they face and how we can support them better in society as well."
Tania says some children born with cleft lip and palate can have 18 operations in as many years, with the amount influenced by how well they adapt and are able to develop their speech and language.
As the Cleft Care Coordinator, Tania is the key contact for families, informing them about what the surgery will involve and assisting them with any queries they have during the planning process.
She isn't actively involved in the surgery itself but sometimes carries babies in for parents and supports the multidisciplinary team, which includes plastic surgeons, orthodontists, speech pathologists and genetics specialists.
Tania says cleft lip forms in the sixth week of pregnancy and cleft palate in the seventh week, adding that the anomalies can be identified from as early as a woman's 20-week ultrasound.
"It's very early on in the pregnancy that it is identified and certainly they can visualise the lip a lot easier than they can the palate. Hopefully with improved scanning we can keep improving the rates of pick-up for the palate as well."
A passionate advocate for patients and their families, Tania was pivotal in developing protocols that have increased the education and confidence of staff involved in the care of cleft-affected babies, working closely with special care nursery and neonatal staff.
Significantly, she set up antenatal consultations for parents expecting a baby with a cleft lip and/or palate, which has helped ease their anxiety and reduce the amount of hospital visits.
"They're instrumental. It's such a great opportunity to be able to meet with parents and give them the appropriate information and resources prior to having their baby," Tania says.
"What I enjoy even more, is when the baby's born, sometimes I'm called and the baby's only just arrived. So I really do get to see them from the time they're born until they're grown, and even when they have their own babies as well."
Tania says being able to support parents during such a challenging time brings the greatest reward.
As well as coordinating the unit, she also volunteers with CleftPALS, a not-for-profit organisation that supports cleft-affected people and their families.
"You explain to the families that this is something we can fix, so just making it as positive an experience as possible for them and linking them into the service so they can get the care they need.
"The benefits for me are many. The biggest reward is when you can make that journey much better for the families. I do get a lot of lovely messages of appreciation from the families and it is very heart-warming, as is the opportunity to work with such an expert professional team."
Tania plans to use the $10,000 prizemoney from the award to raise further awareness to improve care for patients with cleft and craniofacial conditions and their families.
She also hopes to explore national and international cleft services and establish collaborative partnerships to help improve outcomes.
"That's certainly the key, to raise the profile and awareness and help these kids have that recognition and support that they need to make their lives better."
Other major winners at last night's HESTA Awards included Cassandra Nest, who took out Midwife of the Year for her dedication to improving the delivery of culturally safe, quality maternity care to more Aboriginal and Torres Strait Islander people on the Gold Coast, particularly through the implementation of the Waijungbah Jarjums Service.
Ovarian Cancer Australia won the Outstanding Organisation Category for its research, advocacy and support for women affected by ovarian cancer, especially reducing the prevalence of ovarian cancer and improving early detection.