Theatre nurse Paul Adams is lining up for his second Olympic tilt in the Men's Skeet at the Tokyo Games. 
---
"Some people [patients] are a little bit blown away," Australian Skeet shooter and registered nurse Paul Adams says, once they realise they are being cared for by an Olympian during their hospital stay.
"They can't understand why I'm working and think I should be out there shooting and that it should be my job and career, like some of the other sports out there. It just doesn't work that way here in Australia."
Adams, who took up shooting at age 10, is on target for his second Olympic Games in Tokyo this month, as the country's sole representative in the Men's Skeet.
In the event, shooters aim at a series of 25 criss-crossing clay targets, launched by two throwing machines set at different heights. There are 125 targets all up, with finalists shooting an additional 60. Excelling demands focus, accuracy and rapid eye-to-hand coordination.
After competing at the 2016 Rio Olympics, and with a silver and two bronze World Cup medals under his belt since, the 29-year-old is confident he has the ability to mix it with the best on the ultimate stage.
"It really depends on the day," he says.
"I consider myself an equal chance with them [other competitors]. Hopefully luck swings my way with one or two lucky hits and I don't miss. But I'm pretty confident I should be able to get to the final and, from there, hopefully one of the colours, if not the gold."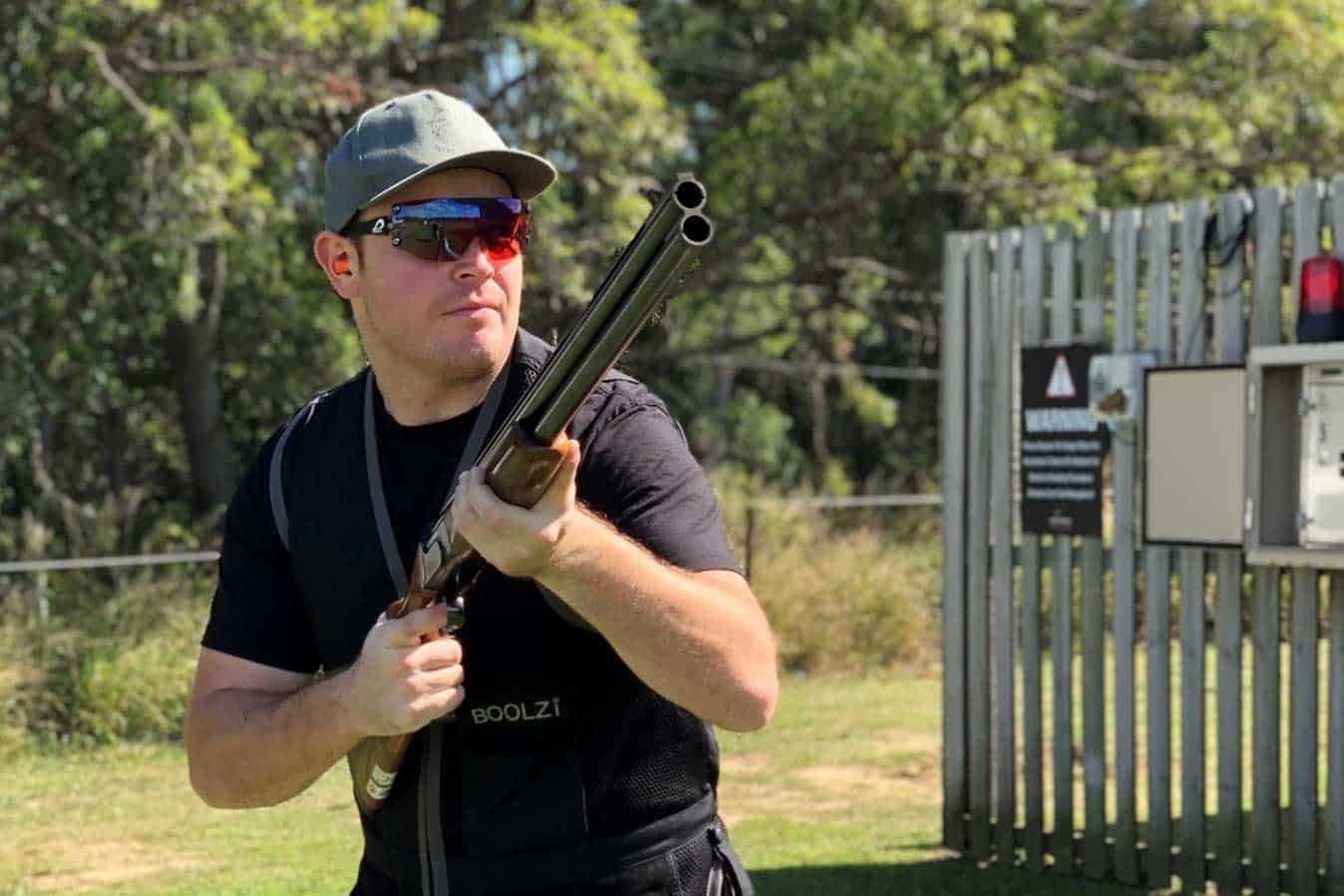 When Adams isn't competing on the shooting range, he works full-time as a theatre nurse in Brisbane, caring for patients before, during, and after surgeries.
He was originally set to become a cabinet maker but his mum Sue, a nurse for 45 years, convinced him to study nursing to have something to fall back on.
He quickly fell in love with the profession and, after undertaking his graduate program in theatres, has remained within the speciality ever since.
"It can be fast-paced and it's high-acuity," Adams explains.
"I feel like we [theatre nurses] are fixing a problem with a patient. You physically see an acute issue that's wrong with them, or maybe even a chronic problem, a knee replacement or something like that, and I just feel like I'm seeing a difference straight away."
Adams competed in Sporting Clays for much of his junior career, achieving international success, before pivoting into Olympic Skeet at the age of 19 in a bid to test himself at the level.
"I thought 'well is this it?" he recalls, of competing in other clay target events, which aren't recognised at the Olympics.
"I wanted to go to the ultimate stage for my sport and that's why I chose that [to cross over] otherwise it would have been the same thing again and again."
A decade on, Adams is gearing up for his second Olympics in Tokyo, and another shot at glory.
Intriguingly, in a switch from his past preparations, he has discovered that less is more when it comes to his training load.
After claiming selection for the team in March last year, Adams had projected an intense training schedule in the lead up to the Tokyo. Then COVID-19 hit, postponing the Games.
In the aftermath, he didn't shoot from March until December. He didn't even pick up his gun. Yet, when he returned to the range for the first time for a "light day of four rounds", he didn't miss.
The results filled Adams with confidence that he didn't need to train as much and, instead, could fine-tune his craft, and ramp up prior to competitions as required.
"Now, for myself, it's not about the quantity of shooting I'm doing, it's more about the quality," Adams says.
"I can shoot just once a week and that's enough for me and I can get plenty of training from that, whereas back when I was at university, I had to shoot at least three to four times a week to try and get the quantity of targets and shooting under my belt to be competitive."
Adams chose to continue nursing up until a month out from the Games, though cut down his shifts.
He says juggling nursing with elite sport has never proved a problem and, in fact, has been mutually beneficial. Sport provides him with an outlet away from the stress and hustle and bustle of nursing while, on the flipside, the routine and perspective nursing brings often takes his mind away when things aren't clicking on the shooting range.
"I feel like they [my passions] work in tandem with myself and it kind of makes me a better athlete and, at the same time, hopefully a better nurse as well."
Early this month, Adams joined Australia's Olympic Shooting Team for a two-week training camp, which is also being used as a semi-quarantine bubble period, and will board the nine-hour flight for Tokyo on July 19.
After competing, he will fly back to Australia and undergo two-weeks of hard lockdown in hotel quarantine.
He says he feels proud to be representing the nursing profession on the global stage and will return to his day job in theatres following the Games. For now though, he remains focused on giving it his best shot, with gold firmly in his sights.