Communities across rural and remote Australia rely on registered nurses with a comprehensive skill set to deliver vital healthcare that contributes to improved health outcomes.
---
For the first time, the unique context of practice and core capabilities of Australia's rural and remote RNs has been captured through a new National Rural and Remote Generalist Framework 2023-2027, launched this week.
Developed by the Office of the National Rural Health Commissioner and led by an expert steering committee of nursing peak body representatives, including the ANMF, the framework was designed to be utilised by RNs who work in rural and remote across the country, or are looking to relocate there.
Consisting of four key domains and capabilities – culturally safe practice, critical analysis, relationships, partnerships and collaboration, and capability for practice – the Framework outlines the unique demands and challenges faced by RNs nursing out bush.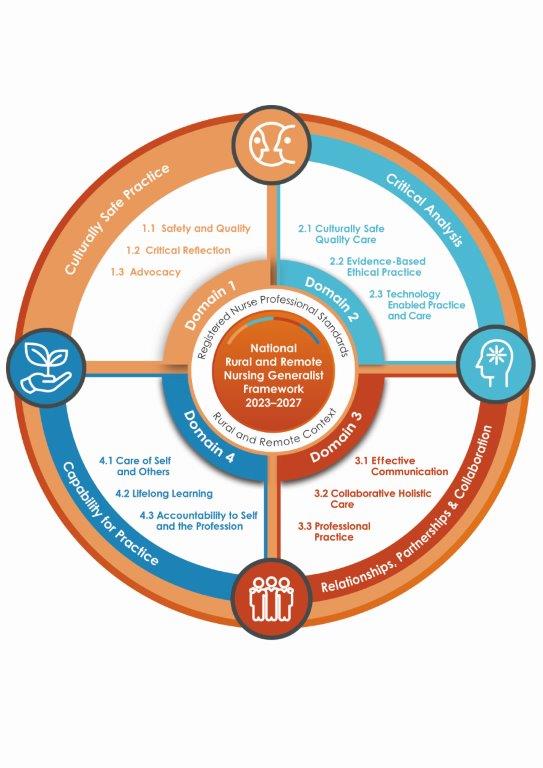 As well as describing core skills and capabilities required, it emphasises the importance of clinical decision-making judgement of the patient's situation, culturally safe practice, collaboration, and partnerships with clients, families and communities in order to deliver high-quality care.
While the tool is focused on enabling rural and remote RNs to strengthen their practice, it also aims to empower educators to inform curriculum, and guide employers to support RNs to practice with confidence.
Assistant Minister for Rural and Regional Health, Emma McBride, says rural and remote people carry a heavier burden of disease than urban Australians. Often, nurses are the only primary healthcare providers within these communities, and the care they provide is typically carried out with fewer resources.
The COVID-19 pandemic highlighted the need for rural and remote nursing generalists, she added, with the Framework identifying the comprehensive skill set necessary for nurses to work to their full scope of practice in these roles.
"As a country and a society determined to bridge the health gaps between city and country, we need more registered nurses in rural and remote communities," Ms McBride said.
"Rural and remote nurses are dedicated, highly-trained health professionals who are key to the health outcomes of their communities.
"The Framework will assist in matching rural and remote communities with nurses who understand the challenges of their unique healthcare context and want to make a difference."
Rural and remote RNs often provide primary health, acute and aged care in very small teams, or in isolation, the Framework states. While all nurses are trained as generalists, rural and remote RN practice requires care to be delivered to populations that have significantly higher burden of disease, lower life expectancies, and barriers to health service access not experienced in urban areas.
ANMF Senior Federal Professional Officer Julianne Bryce, a member of the Framework's Steering Committee, said the Framework offers a helpful tool for RN's to self-assess their capability level across each of the four domains to determine their proficiency and identify further learning needs.
"To me, the highlight of the framework is the capability levels," Ms Bryce told the ANMJ.
"As a nurse in those settings [rural and remote] or a nurse thinking about going to work in those settings I can look at the capabilities and I can determine whether I'm at a formative, intermediate or proficient level and identify what work I need to do in order to be able to go and work in those areas safely and effectively."
Although the four domains of the Framework are essential to all RN's practice, regardless of experience or setting, the introduction and context of practice sections of the guide centre these domains and capabilities on rural and remote nursing generalist practice, Ms Bryce pointed out.
She suggests the success of the Framework will now depend on its implementation, how well it is communicated to the profession and whether rural and remote nurses and nurses looking to work there find it to be a useful tool to assess their capability for rural and remote practice.
"It's about identifying working as a rural and remote nurse as a career pathway, as something you can aspire to do, the generalist role that allows you to work across an incredibly broad scope of practice to meet the needs of the community that you are serving."
CRANAplus Chief Executive Officer Katherine Isbister, also a member of the Steering Committee, said limited resources, staffing and clinical support, and the increased burden of disease faced in remote Australia, support the case for the generalist capabilities outlined in the Framework.
"Nurses frequently enquire with CRANAplus on how to transition to remote health practice and we will now be able to use this tool in conjunction with nurses to identify areas for further growth," Ms Isbister said.
"Importantly, the Framework is also a tool that employers, educators, governments, and peak bodies can use to assess their current programs, consider scope of practice and tailor their professional development opportunities.
"The Framework is a meaningful step towards a structured and widely available remote area nursing pathway, on par with the rural generalist pathways for medicine and allied health."
Access the Framework here