Mentoring in nursing and midwifery offers meaningful rewards for both parties. The collaborative confidential relationship gives mentors the opportunity to give back to the professions and support career development. On the flipside, mentees gain knowledge, become empowered to build confidence, and develop skills to set and achieve goals.
---
When utilised in nursing and midwifery mentoring typically involves an experienced member of the professions or broader health sphere connecting with a nurse or midwife to share knowledge, build leadership and support career development.
Nurse Practitioner Terry Swanson, a wound expert at South West Healthcare (SWH) in Victoria, has experience of both sides of mentoring during a three-decade clinical career.
Ms Swanson's first exposure involved informally seeking a second opinion or help when dealing with complex patients.
It led to aligning herself with like-minded clinicians and eventually asking them to become her mentor.
She's had several mentors throughout her career but has principally retained a relationship with both a clinical and ethical mentor, enabling her to discuss issues in everyday practice and broader dilemmas that tested her moral code.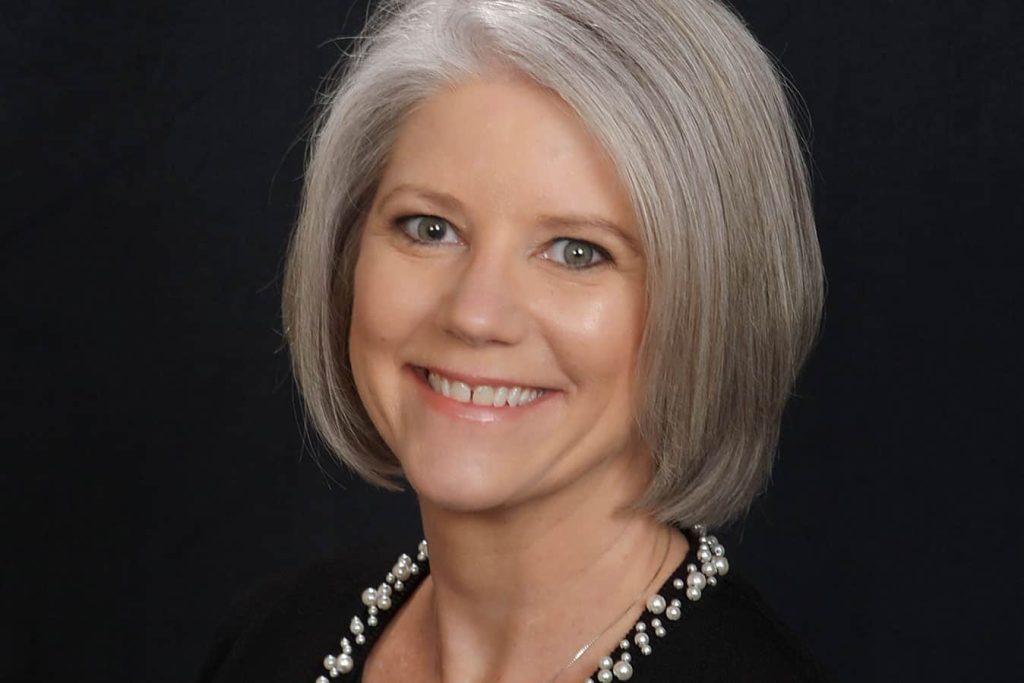 "When I lecture I encourage other nurses to have a mentor or at least a support person and ideally that would start in their graduate year to traverse those pitfalls and the inadequacies that are revealed during the culture shock of [entering nursing]," Ms Swanson says.
"I always advocate for nurses to have a mentor and depending on my phase of nursing it has been formal or informal. Certainly when I was going from a clinical nurse consultant to an NP there were formal arrangements. I had a surgeon who was my clinical mentor and supervisor and to this day we have an informal relationship where if I have a case [to discuss] I can call him and he always picks up."
A member of the ANMF (Vic Branch) Branch Council for six years including a stint as Vice President, Ms Swanson suggests mentoring within nursing and midwifery is often misunderstood.
"I feel people are afraid of it or don't have the courage to ask somebody to mentor them. They don't realise saying to a colleague 'would you mind having a cup of coffee after work or a drink on the way home so I can run something by you' and asking those professional questions is a form of debriefing."
"I think seeking a second opinion and support is at the core of mentoring," Ms Swanson explains.
"There's a lot of connotations of what that looks like and it varies from person to person."
Ms Swanson says the wisdom of mentors over the years has helped her tackle a variety of professional situations, such as developing the confidence to charge appropriately when embarking on private work, and confronting everyday ethical dilemmas within the hospital.
She credits her positive experiences with inspiring her to become a mentor herself, a role she has carried out numerous times both formally and informally, particularly with emerging NPs.
"I like to pay it forward. People have been very generous in my career to tap me on the shoulder and say 'I think you can do this' and I've taken a leap of faith and benefited tremendously by doing so.
"I try to see potential in other people and tell them when they've done a good job. If I see an internal job advertisement I might call somebody up and say 'listen you've got all the qualities why don't you give it a go' and then we'll talk through that process of how to do the job application as well as being a referee for them."
Ms Swanson believes mentors require a range of attributes in order to act as a positive role model and advance nursing leadership for generations to come.
"Humility and confidence," she says of the key characteristics.
"I know they sound contradictory but they're not. The best mentors I've had are people who've had international and national fame but are so humble of heart and confidence in their skills. Because in order to give confidence you have to be confident in yourself."
Recently qualified registered nurse Tammie Breneger was accepted into the Australian College of Nursing's Emerging Nurse Leader (ENL) program when a third year student at Southern Cross University (SCU).
The ENL program supports up-and-coming nurse leaders and includes a component that facilitates ongoing formal mentoring relationships that provide expert support and professional networking opportunities.
Ms Breneger, who pursued a nursing career when she was 39, applied for the ENL program because of the chance to further her professional development and collaborate with industry and educational mentors while navigating her early career.
Last year, while undertaking her graduate year at Kempsey District Hospital in NSW, she was matched with mentor Rhonda Griffi ths, Professor and Dean of the School of Nursing and Midwifery at the University of Western Sydney.
Over the course of the year, Ms Griffi ths and Ms Breneger spoke regularly over skype to set professional goals and discuss strategies.
"We met about every three weeks to a month," Ms Breneger recalls.
"Last year I looked a lot at the differences between leadership styles, management versus leadership, and some personal development goals.
"The biggest goal we were working on was being able to develop a more open communication style with a variety of staff members and personalities because an effective leader is someone who can speak to all people."
Ms Breneger credits Ms Griffiths with helping her set targets and understand that effective leaders must set boundaries, adapt on the job and create open communication channels with staff.
"She terrified me. I was terrified of her reputation because she is so well regarded within both professions but I found it so beneficial it was amazing.
"I think the greatest thing that came out of this last year with Rhonda was being able to take a step back in situations to more objectively filter a situation to then developing my responses in a more professional manner for the greater benefit.
"It's [also] made me a better nurse by being able to step back and look at clinical situations and then formulate appropriate responses to them."
Ms Breneger lists time constraints as the biggest barrier along the mentoring journey.
"That was the single greatest issue given Rhonda's position within the university sphere and still being a practicing clinician one day a week. Our greatest barrier was having timetables that were mutually beneficial but we managed to do it quite successfully it just took a bit of realignment."
Much like Ms Swanson, Ms Breneger, who aspires to work with NSW Health in policy and clinical governance, believes in giving back to the profession.
"I'm actually an industry mentor for my old university (SCU). I mentored third year students on their interview preparation and getting their resume sorted. It was an informal process but I really enjoyed that. I had three students that I mentored and that was via telephone conversations and emails whenever they had questions."
At the Congress of Aboriginal and Torres Strait Islander Nurses and Midwives (CATSINaM) mentoring is considered a key tool in addressing some of the workforce's challenges entering Australia's health system.
Last December, the peak national body ran a mentoring workshop in Sydney geared at nurses, midwives and educators interested in mentoring Aboriginal and Torres Strait Islander students and staff.
CATSINaM President and midwife Marni Tuala co-facilitated the mentoring workshop, describing it as an opportunity to link with non-Indigenous health professionals across all levels from various LHD's across the city.
"One of the reasons we run it is that Aboriginal and Torres Strait Islander students are more than twice as likely to jump out of tertiary study and the evidence shows that if they're better supported and mentored through their studies they have a higher chance of succeeding," Ms Tuala explains.
"The other reason is we know we need a culturally safe health system not only for patients and women and families that are accessing those services but also for the health professionals that are working within them, including our students."
The workshop examined the historical policies that have triggered health disparities faced by Indigenous people, the social and cultural determinants of health, and the differences in how Indigenous people live, work and learn.
"It's a lot of self-reflection. It's getting them to self-reflect on what their internal narrative is in regards to Aboriginal and Torres Strait Islander people. That narrative that they've got playing in their head when they work with our people and really addressing the stereotypes they may have, dispelling those myths and giving them the tools to best communicate."
Afterwards, participating health professionals enter into formal mentoring agreements and are matched with Indigenous nursing and midwifery students as they undertake clinical placements.
Ms Tuala says informed clinicians taking Indigenous students under their wing can help break down problematic issues such as racism.
"When you talk about having a culturally safe system we need to look at where the responsibility of providing that system lies and it's not with the 3%, the percentage of the population that identifies as Aboriginal and Torres Strait Islander. The responsibility lies with the 97%, the majority of the population.
"Ideally, we would have students being mentored by Aboriginal and Torres Strait Islander nurses and midwives but there's just not enough of us across the country. In midwifery itself, there's only 230 Aboriginal and Torres Strait Islander midwives in all of Australia."
On a personal note, Ms Tuala, the Aboriginal Liaison Midwife at Tweed Hospital, says mentoring by both Aboriginal and non-Aboriginal mentors continues to play a significant role in her professional career.
"I don't think there's ever a time in one person's career where that need for mentoring ceases," she says.
"It's ongoing and I hope to continue to learn throughout my entire career. I don't think there's ever a point where I'll think that I know it all."
Ms Tuala also mentors others, including a student midwife who recently secured one of just two graduate positions at the Tweed Hospital.
"She just started her graduate year and our mentoring relationship continues. We've moved on now from that student midwife and making sure she has the clinical and theoretical knowledge to become a midwife, to shifting into that next phase of mentoring where I'm mentoring her on consolidation of her clinical knowledge as well as building up her resilience within the health system."