"It highlights to the rest of Australia that remote area nursing is very much a speciality," says Terrie Ivanhoe, of taking out the Aurora Award, the highest accolade for the remote and isolated health profession, at last week's 2021 CRANAplus Awards.
---
"We are not nurses that go out there [to rural and remote Australia] unprepared and uneducated. We are educated and prepared in our speciality of primary healthcare and chronic disease management."
Every year, CRANAplus, the peak professional body for remote health, presents the Aurora Award to individuals who demonstrate excellence in remote health practice and who have been instrumental in driving change to improve remote health and the lives of people living or working in rural and remote.
Terrie's remote area nursing journey began two decades ago, by chance.
After spending the bulk of her career working in the mainstream health system, including clinical work, teaching and managing an Emergency Department in Perth, she decided to take a step back. Fortuitously, she stumbled into remote area nursing, and it opened up a new and exciting chapter that continues to fill her cup.
The first post she was assigned to was Pukatja, an Aboriginal community in the APY Lands in South Australia.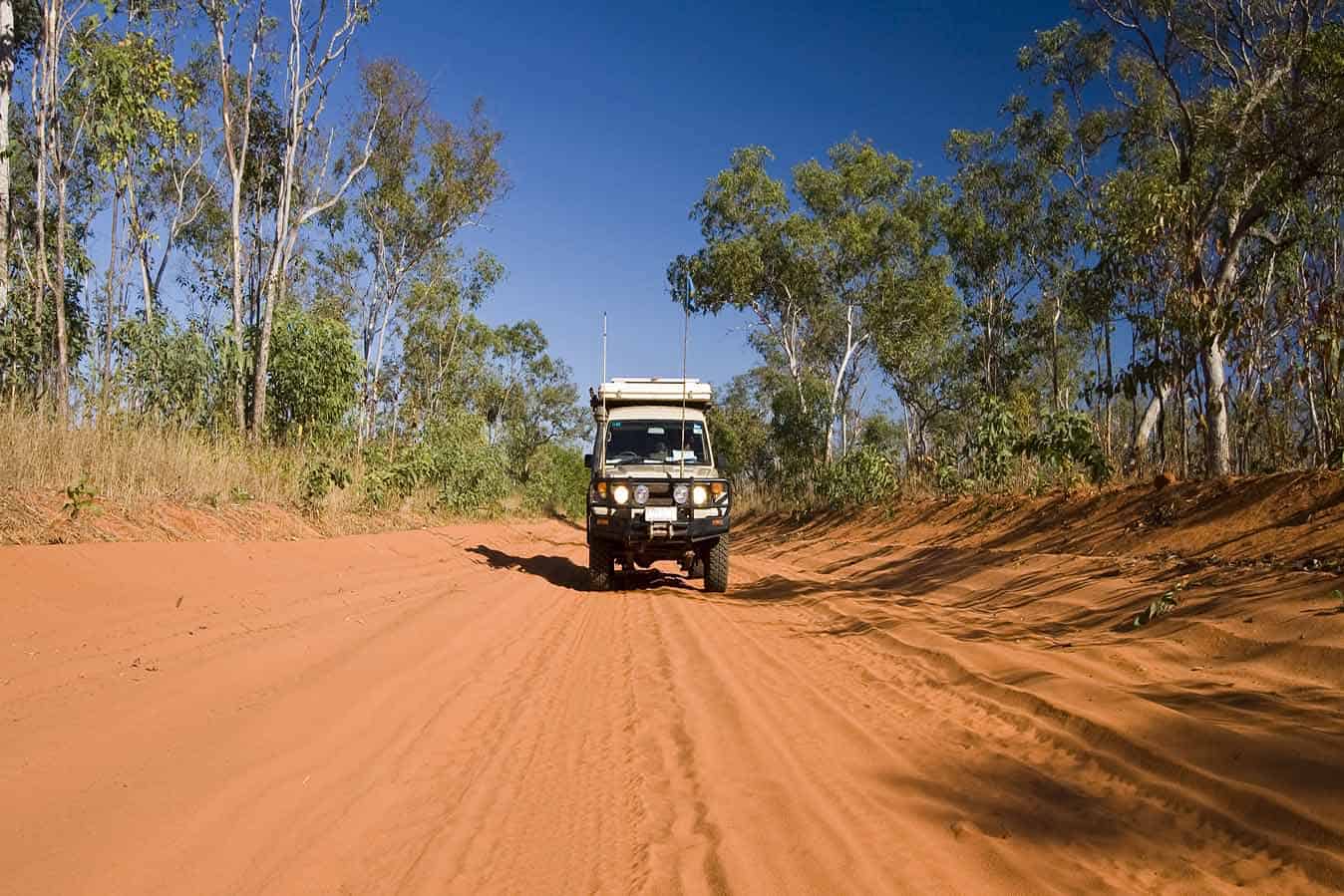 "I didn't even know it was in Central Australia. I thought it was WA," Terrie, who is from Perth, recalls.
Prior to arriving, she had read negative news reports about some parts of the community, as well as how shabbily the nurses lived. Her first impressions, however, were starkly different.
"When I got there, I loved it straight away. However, I quickly realised that even though I thought I was pretty smart, I didn't know anything about working in primary healthcare as a community nurse. It was quite a shock, but a nice shock."
As time went on, Terry undertook further study in a bid to improve her knowledge about her newfound specialty. She travelled around the vast country, working up at the Top End in the NT, before returning to Piplaytjara, where she lived and worked out bush for four years.
During this period, she studied to become a Nurse Practitioner and cemented her expertise in primary healthcare.
Eleven years ago, she took up the role of Nurse Practitioner on the Chronic Disease Program at Nganampa Health Council, an Aboriginal Community Controlled Health Organisation in the APY Lands in north-west South Australia that runs seven clinics and various health related programs.
Terrie's role involves facilitating visiting specialists and doctors to deliver chronic disease services in a coordinated manner so that clients can access high-quality care.
For example, she works closely with GPs and helps them conduct adult health checks and develop management plans for patients. The aim is to prevent and detect chronic diseases by provide proactive primary healthcare to a cohort that typically would not seek out health services.
"People within Aboriginal communities in remote areas have got the worst health in Australia," Terrie explains.
"It's really driven by the social determinants of health; people live in poverty and the cycle of poverty and poor health. It means that often they're poorly educated, are quite stressed, and there's often a lot of abuse of different kinds of drugs. People also have poor food security. These things lend themselves to people having poor health, so there's very high rates of diabetes, chronic lung disease, and kidney disease. There's the highest rates in the world of acute rheumatic fever and rheumatic heart disease."
While the goal to improve health outcomes remains challenging, Terrie believes the Chronic Disease Program is making a difference.
"We've improved the access to care for people for specialised services," she says proudly.
"People that have, for example, chronic renal disease, now get improved access to specialist services. They get better access to dialysis when they need it in a timelier manner rather than when it's so urgent that they're sick. We have cardiology visits now that we didn't have 11 years ago. People get diagnosed better so we're much better at case finding as well, so we find things earlier in the trajectory of the illness and we can treat it earlier."
In a typical month, Terrie visits about three of the seven remote communities. She screens patients and coordinates forthcoming visits from specialists and doctors.
"I act as an advocate for the patient and a broker," she says of her role.
"I'll often sit in with the consults with the doctor and the patient as their advocate. So when the doctor says to the patient 'I want you to do this', I'll say 'that's not going to work' because this patient doesn't have a fridge to put that medicine in or the patient doesn't like that medicine."
For Terrie, the most rewarding part of her job is providing first-rate healthcare to the Aboriginal communities, known as the Anangu people.
"We are serving the most marginalised people in Australia and we need to give first-rate care that we would give to anybody else in Australia," she says.
"It [remote] is not a place for nurses to come and work unprepared and isolated. In a lot of the remote settings, we don't have medical staff all the time so it's often the nurse who is the first point of care for a patient."
As was the case across the country, the skill-set, adaptability and resilience of the health service was put to the test like never before in the wake of the COVID-19 pandemic.
Over the past 18 months, Terrie has co-led Nganampa's COVID-19 Pandemic Response across their seven large clinics.
The shift involved fine-tuning processes, including providing education for staff on infection control, and turning clinics into respiratory hubs to enable testing people for COVID-19.
Fear surrounding the virus has arguably been the biggest challenge, she says, both from overworked staff, and from the community.
In April earlier this year, Nganampa began its COVID-19 vaccination program, starting with AstraZeneca for over 60s. The Pfizer rollout followed, with help from the Commonwealth and RFDS.
Delivering the message about the seriousness of COVID-19 to the community initially proved difficult, Terrie reveals.
"It (COVID) hasn't been there. A lot of Aboriginal people thought 'oh, this is only a white fella disease Tess, we're not gonna get it' and it's [been] actually getting around that to say 'no this is going to happen and if you get it you're going to get really sick and could die'.
Positively, Nganampa's vaccinate rates have steadily improved as 2021 has rolled on. The target for the remainder of the year is to lift them above 75% and keep up the vigilance around processes, so that if a COVID-19 case does emerge, the health service is primed to respond.
"But you don't know how it's going to work until that happens," Terrie admits.
After two decades spent working as a RAN, Terrie maintains that nurses need to be adequately prepared and well educated in order to work successfully in remote areas.
"It's very much about relationship building, remote area nursing," Terrie suggests.
"Remote area nursing's actually taught me a lot about being a better nurse but it's something that we don't always give remote area nursing a guernsey for. I can remember when I first started doing this in 2000, I had friends say to me you're an idiot, you're never going to get a job in mainstream again, remote area nurses don't know what they're doing, they're cowboys, all this sort of stuff. But the things you learn being a remote area nurse are things you could take anywhere in nursing."
Described by her colleagues as "a constant inspiration", Terrie says she feels humbled by the Aurora Award, especially considering it was her peers who nominated her.
Its recognition of the specialty as a diverse and worthwhile career pathway and all the dedicated RANs who strive to improve healthcare each day, Terrie says.
"If you want to make the transition from being a registered nurse to a RAN I think that preparing yourself for it, getting the best education you can for it and trying out different areas to work because not every area might suit you and not every speciality might suit you. There's lots of different specialties within remote area nursing; you just need to find your niche."
For a list of other Remote Area Nurses recognised for excellence click here