Former ANMF Federal Secretary Ged Kearney has hit out at the federal government's push to privatise funding assessments for aged care currently carried out by Aged Care Assessment Teams (ACAT) that include experienced registered nurses.
---
The government revealed its plan to put the management of ACAT out to tender last December.
ACAT is currently run by states and territories who employ multidisciplinary teams including nurses and allied health professionals to assess the care needs of elderly Australians.
Speaking in federal parliament on Tuesday, Ms Kearney, the Labor MP for Cooper and Shadow Assistant Minister for Aged Care, said the Morrison Government's decision to privatise ACAT would ruin the one part of the aged care system that was working.
"The decision to privatise the Aged Care Assessment Team (ACAT) is a decision no one asked for and no one wants," Ms Kearney said.
"The government's obsession with privatisation means they are blinded by the effect this will have on the health system. Experts argue that no private providers can offer the expertise to adequately assess the complex needs of hundreds of thousands of elderly Australians."
Reflecting on the government's potential motivations, Ms Kearney cited an article published in The Saturday Paper last week, which aired claims that the plan could be a ploy to manipulate waiting lists for aged care services and reduce the level of care offered to people in their homes, as a possible clue.
She told the House of Representatives the article quotes a senior doctor and member of a current ACAT service who claims the new arrangements are likely to be an "accounting trick" that can "magic the numbers".
"It is one of the most sinister things I have ever seen a government do," Ms Kearney declared.
"We know the government has a huge waiting list for home care packages with 110,000 people waiting. But rather than funding more packages they're going to change the eligibility for aged care support to put downward pressure on their waiting lists. More people will go without care. It's just that they won't be counted on a list. It's sinister. It's dodgy."
The federal government's controversial plan to privatise ACAT has come under fire from numerous groups.
Earlier this month, Labor Leader Anthony Albanese spoke out against the plan, arguing the aged care system is broken and that the government wanted to make it worse.
In response, Labor has started an online campaign asking people to sign a petition calling on Scott Morrison to overturn the decision.
"Just before Christmas 2019 the Morrison Government quietly released its sneaky plan to privatise these assessments," the petition states.
"This could see the loss of over 1,000 jobs across the country and could mean the end of these assessments being done by experienced, qualified and highly trained workers."
A similar ANMF (Victorian Branch) petition is also calling for an end to the plan to ensure assessments remain carried out by public health services and expert ACAT practitioners, including a skilled workforce of registered nurses.
In an embarrassing turn of events for the government, its bid to privatise ACAT has triggered backlash from within its own party, with the likes of Liberal MP Russell Broadbent, opposing the move.
"We'd be losing an enormous amount of experience," Mr Broadbent argued in parliament.
NSW Health Minister Brad Hazzard has also emerged as another critical voice, on record suggesting the decision lacks logic given Aged Care Royal Commission is still ongoing.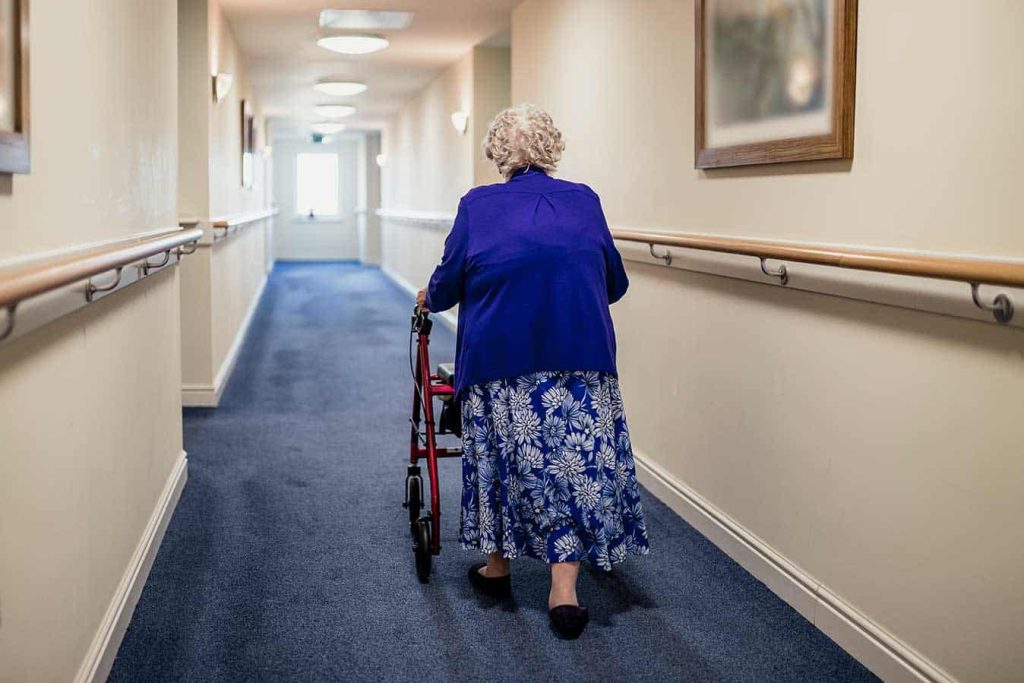 In the aftermath of the proposed plans, Aged Care Minister Richard Colbeck claimed the Aged Care Royal Commission's Interim Report released last November, titled Neglect, stated ACAT was in need of urgent reform.
Tellingly, the claim isn't supported by the report, as while the Aged Care Royal Commission did highlight the importance of having a single assessment team to determine the care needs of older Australians, it made no endorsement of a shift to privatisation.
Chair of the Aged Care Royal Commission, Tony Pagone, also confirmed that the interim report made no recommendations that supported the government's decision to put the management of ACAT out to tender.
ANMF Federal Secretary Annie Butler said the union was deeply concerned about a potential move to privatisation and would mount a campaign against the plan if it moves ahead.
"Elderly Australians deserve the best possible healthcare and it's critically important that Aged Care Assessment Team (ACAT) made up of skilled nurses and other experienced health professionals remain independent to ensure safe and quality care is delivered," Ms Butler said.
"The plan to privatise ACAT raises serious concerns about the potential for manipulation when assessments are being undertaken. It will reduce transparency instead of increasing transparency and accountability regarding taxpayers' money meant to be spent on care."