In 2017, Kate Reed became the first nurse practitioner to prescribe medicinal cannabis in Australia.
---
Back then, she was still learning about the drug and its potential to ease pain and symptoms triggered by various conditions and diseases, as well as side effects from medical treatment for patients with palliative care needs.
Her patient, a 21-year-old man with a slow growing cancer, was referred to the Specialist Palliative Care Service in Canberra where Kate worked as a Palliative Care Nurse Practitioner, for pain, nausea and loss of appetite.
At the time, he was experiencing negative side effects from the opioids prescribed by his GP and specialists.
His parents turned to medicinal cannabis and felt it improved his symptoms. However, they still sought a sustainable, regular and legitimate supply.
After getting advice from experts with greater knowledge about medicinal cannabis, and the medical team, Kate settled upon a formulation of a CBD ratio of 20:1.
"We felt that that was going to best mimic the supply that we thought he had," recalls Kate.
To gain approval to prescribe medicinal cannabis for this patient, Kate had to make an application to the Therapeutic Goods Administration's (TGA) Special Access Scheme (Category B).
In 2021, 130,000 people were given the green light to use medicinal cannabis under SAS B. This year it is expected to top 200,000. The main reason for applications is to treat chronic pain.
At the time it took Kate further effort to obtain final approval, including endorsement from ACT Health, and having to find a pharmacy willing to dispense the medicine.
Once her patient eventually gained sustainable and consistent access to medicinal cannabis, he improved considerably. He now enjoys a better quality of life and was even able to achieve some of his lifelong dreams.
"He was able to stop his slow release opioids, because he felt that they were causing him a lot more nausea and his appetite was a huge problem for him," said Kate.
"He's continuing to do well on medicinal cannabis and he's on the same dose five years later."
Kate shared her journey at the Medicinal Cannabis Conference for Australian Nurses in May, a one-day event sponsored by the ANMF as part of the 2022 United in Compassion Australian Medicinal Cannabis Symposium.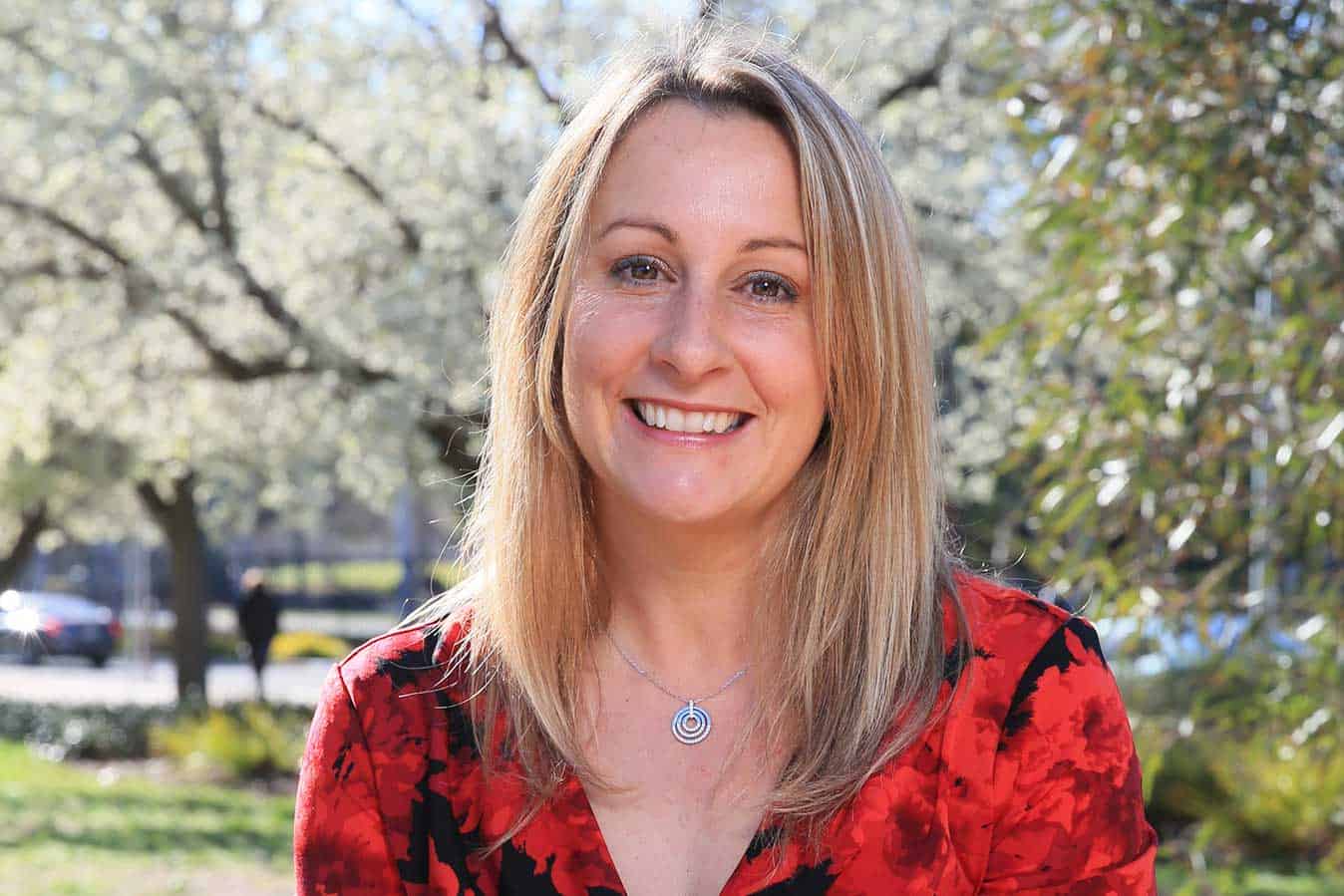 Palliative care involves the ongoing support and care of a person who has a life-limiting illness.
Since 2017, Kate has prescribed medicinal cannabis to her patients as required.
"For palliative care patients and a lot of the patients that we see it [medicinal cannabis] is a really important part of the tool bag that we have. But it's not the be all and end all," she cautions.
"We are there to reduce suffering. We are trying very hard with what we're given and this is one of the things that we can use."
Over the past few years Kate, who was previously on the Australian Advisory Council on the Medicinal Use of Cannabis, has learnt more about the endocannabinoid system, a complex neuromodulatory system that plays an important role in the central nervous system. It's pivotal to memory, mood, appetite and pain.
In recent years, consumers, advocacy groups and the media have made a stronger push for wider access of medicinal cannabis, she told conference attendees.
It is now used broadly across the globe to treat epilepsy, multiple sclerosis, nausea and vomiting due to chemotherapy and HIV, and symptoms due to palliative diagnosis and/or treatment.
Medicinal cannabis is typically used in low doses in palliative care, Kate explained.
Before prescribing the drug, she aims to make sure patients fully understand both its potential benefits and side effects. During the initial stages, she maintains regular contact with patients to monitor the drug's efficacy.
"Always start low, go slow, and titrate to effect," she suggests.
"During the duration of a trial, I would never trial more than four weeks. If in four weeks it's not working, or hasn't achieved what you were working with your patient to achieve, then there's probably no point in continuing."
The use of medicinal cannabis within palliative care is growing, says Kate.
Nevertheless, there is limited evidence confirming its benefits, with practitioners often relying on anecdotal feedback and case studies to strengthen their decisions around prescribing it. TGA guidelines, for example, state that there is low evidence in all aspects, yet, it recommends consideration be given for refractory symptom management.
While one study did not find statistically significant benefit for palliative care patients with cancer, Kate points out it did uncover a trend in improvement in cancer pain reduction, and improvement in appetite, nausea and weight gain in HIV and Parkinson's patients.
Another study in 2018 proved a game-changer. It tracked 2,970 cancer patients at one-month, six-month and two year intervals, finding quality of life improved and that many patients reduced, or even stopped, their medications and opioid use.
"At the six-month interval, they found that 96% reported symptom improvement and that their quality of life had improved significantly," Kate says.
Another of Kate's patients, a 42-year-old man with multiple myeloma and several conditions, experienced improvement while using medicinal cannabis after losing faith with traditional analgesics.
When Kate first met him, he required the use of a wheelchair due to pain and nausea from treatments.
"He felt awful. He felt like his whole life had changed due to his liver cancer diagnosis. He was in agony all the time and constantly visiting hospital," recalls Kate.
After careful consideration of the risks, he decided to explore medicinal cannabis. He improved substantially, and now rarely uses his wheelchair.
"The perception of needing to remain on complementary medications with medicinal cannabis as his primary symptom management medication has led to him, on occasion, being in pain when he could look at alternatives," Kate explains. "We continue to have very open conversations about this and work through the issues."
As a Palliative Care Nurse Practitioner, quality of life and reducing suffering is at the heart of the care Kate delivers.
She views medicinal cannabis as a worthwhile option in palliative care when standard pain and symptom management has failed and has found it helpful for mixed modal pain, head and neck patients, opioid refractory pain, and multiple myeloma.
"There's multiple different disease modalities, both malignant and non-malignant, that we see in specialist palliative care," said Kate.
"There's often multiple and cascading symptom experiences. People will come to me with three, four, five symptoms that are affecting their quality of life significantly."
While Kate is currently happy to provide access to medicinal cannabis for palliative care patients who need it, she is hopeful that primary healthcare providers will play a more central role in supporting patients. Nobody should be denied access to having their palliative care needs met, which can include the use of medicinal cannabis, based on their postcode, she says.