Nurse Patricia Kennedy has delivered healthcare and support to homeless people for almost two decades.
---
"It's very rewarding," she says of the challenging role.
"Just the personal connections you make and the people on the whole are very appreciative. We're meeting the faces behind the statistics that you see that are quite tragic.
"It [working as a nurse with homeless people] draws on a diversity of skills. I draw on my general nursing, my midwifery at times, my mental health training and my emergency skills. Almost every client teaches you something new so you're always learning."
Patricia's 40-year nursing career includes stints as a retrieval nurse in Western Australia with the Royal Flying Doctor Service (RFDS), a remote area nurse and an emergency department nurse.
She was first exposed to the health disparities experienced by the homeless during her training at St Vincent's Hospital in Victoria where she cared for people on the fringes at places such as Ozanam House, an accommodation and homelessness centre located in North Melbourne.
Years later she would take up a position with Bolton Clarke's (formerly RDNS) Homeless Persons Program, splitting her time between the emergency department and working with Victorians living on the streets.
"They're very problematic but likeable personalities," Patricia says of people who have fallen through the cracks.
"Their lives have been very varied and they have some good stories to tell. You realise they don't have many supports around them and so it's good to be part of addressing that and being part of the HPP means you're able to respond to a number of social needs behind the health needs."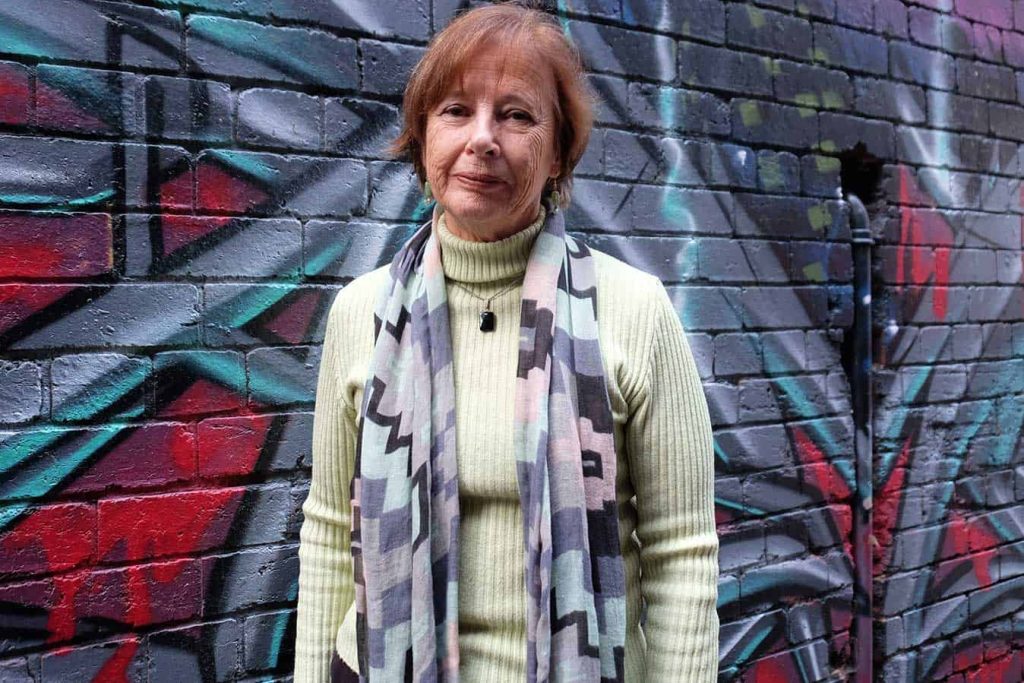 More than 40 nurses work under the HPP program, all of them attached to diverse welfare agencies aiming to engage with homeless people or individuals at risk of homelessness.
One of Patricia's current posts is at a drop-in-centre across the road from the Victoria Market that offers all-round support.
It has a part-time doctor, a podiatrist, a dietitian and a physiotherapist.
As a nurse, Patricia's objective is to engage with people who report having a health problem and help them to navigate the system to tackle the issue.
The bulk of people Patricia sees are aged between 25 and 50.
"Often they may not need a health service that's right at the community health centre. They might need a dental support program or they might need access to a GP and the GP isn't available. Sometimes, they actually even need to go to the emergency department."
Patricia says the homeless people she cares for experience a range of issues and there's invariably a complex backstory.
"There's often a combination of mental health and substance use issues and some of the mental health issues stem from their upbringing or abuse in their upbringing and that can still be playing out in their life in their middle years."
The plight of the homeless is in the spotlight this week, with Homelessness Week 2019 running from 4-10 August under the theme 'Housing Ends Homelessness'.
Homelessness Week raises national awareness of people experiencing homeless, the issues they face and what action is required to achieve lasting solutions.
More than 116,000 Australians are currently homeless, with 1 in 200 people without a home on any given night in the country.
The main causes of homelessness are poverty, unaffordable rents and family violence.
Despite the rise in homelessness, federal funding has stalled, with one in three people turned away from homelessness services due to a lack of resources.
Advocates say ending the national crisis requires all levels of government working together to build a collective plan involving a national housing strategy to deliver homes that people can afford.
Patricia says stable housing is crucial and can help nurses connect with people to deliver support on a consistent basis for a wide variety of health issues and link them to further specialist help.
"I think helping people work through getting stable housing is a great start," she says.
"I can think of one man in his middle years recently who was staying at a city backpackers who is now in a community based rooming house where some of the meals are provided and he tells me he loves it.
"He'd been on the waiting list there and we helped him go to the interview and be assessed. But just as that happened, he suddenly needed major surgery and he successfully came through that and healed. Only this week I was following up on some of his other appointments and he told me how many months it's been since he'd last used substances. If we hadn't been moving toward that housing program at that time I think things would have been a lot more critical for him."
In more problematic situations, however, Patricia says some environments can have the opposite effect.
"The hardest part is the first step off the street is often a rooming house and if it's unsupervised and people use substances like ice then they can be very unpredictable in behaviour and a risk. As one man said to me 'I don't need to pay money to be in a dangerous situation and be exposed to that'."
Ending homelessness is possible, Patricia says, but only through increased federal funding for services and real action to address housing affordability.
"There's a great need for more crisis accommodation beds in the short-term and one of those services has just been upgraded, Ozanam House, so it's got more beds and some longer term housing attached to it but not in the volume that's needed."
After almost two decades working with homeless people, Patricia believes the problem is on the rise.
"I think it's definitely worse in the city. Even just this week there were so many people sleeping rough in the streets both at night and in the daytime. Sometimes they sleep in the daytime because they're not safe to sleep in the night."
Patricia says the mainstream public are generally understanding of the scale of the homelessness problem but misconceptions and discrimination are common.
Out on the streets, she says nurses need to be approachable and non-judgemental and treat the homeless with respect and dignity.
"You need to like people and be able to look beyond the appearance or even some of the first offhand manner to just be patient and build that rapport."
Patricia says working with this vulnerable population out in the community has been extremely eye-opening and she would encourage all nurses to consider taking up the challenge.
"I think I've learned to value my own family and friends because you think if you were in a housing crisis, where would your turn to? You recognise how much a stable upbringing contributes to how you progress in life.
"I think that sometimes the issue is people look at the person and think some of it is their fault. But I think it goes back to their family environment and the environments of those families. Just all those opportunities we've been given in life."
For more information visit – https://homelessnessaustralia.org.au/