Nurses and midwives have called on communities to support them in the fight against COVID-19 by treating them with respect as they carry out their jobs and playing their part by staying at home and isolating themselves as much as possible to stop the spread of the virus.
---
The New South Wales Nurses and Midwives' Association (NSWNMA, ANMF (NSW Branch) last week issued a plea to communities across the state – help us to help you.
NSWNMA General Secretary Brett Holmes said nurses and midwives were doing everything they can to look after rising COVID-19 cases in NSW that have been hospitalised and deserved respect as they carry out the important work.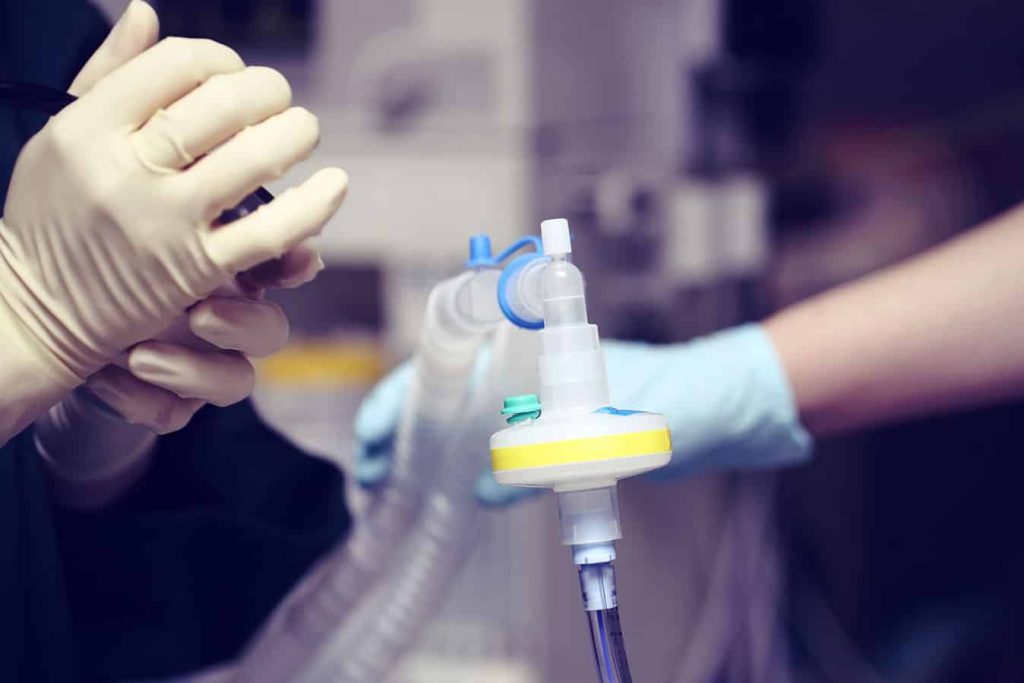 Disturbingly, reports have been emerging of nurses being targeted by members of the public, who wrongly believe they have contracted the coronavirus and are spreading the disease.
"Please do not treat nurses, midwives and other health workers like they are infectious. These trained professionals, should be respected and must not be abused, spat on or assaulted as they move through our communities, to and from their workplaces," Mr Holmes said.
"Nurses, midwives and other health workers are hard at work in our hospitals and other health settings keeping us all safe."
Mr Holmes also implored the community to play their part by following national directives to stay at home where possible, practice social distancing and stick to proper hygiene at all times.
Worryingly, he said the union had received reports of vital protective resources being stolen from some hospitals.
"Unfortunately, we've heard of many instances where community members have been stealing bottles of hand sanitiser, face masks and other vital resources from hospital wards, leaving nurses and other hospital staff exposed. This is not acceptable behaviour."
Mr Holmes said Australians must band together and support the health workforce as it fights COVID-19.
"We can all make a difference in limiting the spread of COVID-19 and from a nursing and midwifery perspective that will save lives – not only the lives of patients but also nurses and midwives."
The Australian Nursing and Midwifery Federation (Tasmanian Branch) is similarly pleading for community support for frontline nurses, midwives and carers as the COVID-19 pandemic escalates.
Late last week, it launched a social media campaign urging Tasmanians to care for healthcare professionals by following World Health Organization (WHO) recommendations on social distancing and staying home and isolating themselves as much as possible.
"Our social media campaign echoes the words of nurses, midwives and care workers pleading with the Tasmanian community: 'help us help you, isolate before it's too late'," ANMF Tasmanian Branch Secretary Emily Shepherd said.
"ANMF members on the frontline are urging Tasmanians to take the threat of COVID-19 very seriously or risk the prospect of widespread social transmission, sickness and death in the Tasmanian community."
The campaign is demanding state and federal governments implement nationally consistent strategies in order to save communities and give nurses, midwives and carers a chance to defeat COVID-19.
"We urge the community to immediately heed the calls for isolation and social distancing to ensure that the sacrifices these workers are making is not in vain."
Ms Shepherd labelled the behaviour of travellers who had not followed social isolation protocols "thoughtless" and "extremely disappointing" as healthcare workers put all their efforts towards stopping the spread of the virus.
She said Australia only had to look to Europe to see what impact disobeying the rules could have on increasing COVID-19.
One of the worst-case scenarios for the state would be having to ration healthcare resources, such as intensive care unit (ICU) beds, she added.
"We know that flouting the isolation requirements is putting all Tasmanians at risk. Most importantly, it is also putting the critical health workforce at risk," she said.
"The actions of these individuals are reducing our efforts to 'flatten the curve' and get ahead of this virus before it is too late."
Other issues include the growing shortage of Personal Protective Equipment (PPE).
Earlier last  week, the branch called on state and federal governments to provide detailed information on how much is being stockpiled and how many weeks' supply is available.
"Nurses, midwives and care workers in the state's hospitals, general practice's, aged care facilities and community settings have reported that there is a shortage of PPE which appears to be getting worse," Shepherd said.