Protecting yourself and your patients against workplace hazards is an essential part of the job for any nurse, midwife or carer. What are some of the physical hazards on the ward and how do you handle them?
---
Leslea Johnson trained to become a registered nurse in the early '90s when unsafe manual handling techniques like top and tail lifts and cradle lifts were the norm.
After spending a decade away from the profession, Leslea completed a re-entry course at Melbourne's St Vincent's Public Hospital before working for several years across most wards.
For the past five years, Leslea has been working within the hospital's Health Safety and Wellbeing Department as one of three Move Smart Coordinators tackling challenging patient manual handling risks by implementing safe solutions in a bid to prevent injuries.
"As a nurse on the wards I walked into this scenario where there were hoists everywhere and there were slide sheets and risk assessment and stuff we had never looked at as undergraduates," Leslea recalls of the marked culture change she encountered upon returning to nursing.
Leslea says nurses, hardworking and stoic by nature, often place their own wellbeing below the care of their patients and therefore commonly expose themselves to physical hazards."What we sometimes forget is just because you can do something doesn't always mean that you should. I think we have this skewed idea where we don't see the risk when it's right in front of us."
Leading hazards
As a Move Smart Coordinator, Leslea provides annual breakdowns to the hospital's executive on patient manual handling incident reports, injuries and serious injuries.
Recent incident report trends at St Vincent's show leading physical hazards involve occupational violence; both patient and non-patient manual handling injuries; slips, trips and falls; and staff running into something or having something run into them.
About six years ago, St Vincent's undertook a critical review of its patient manual handling training program after barriers were identified.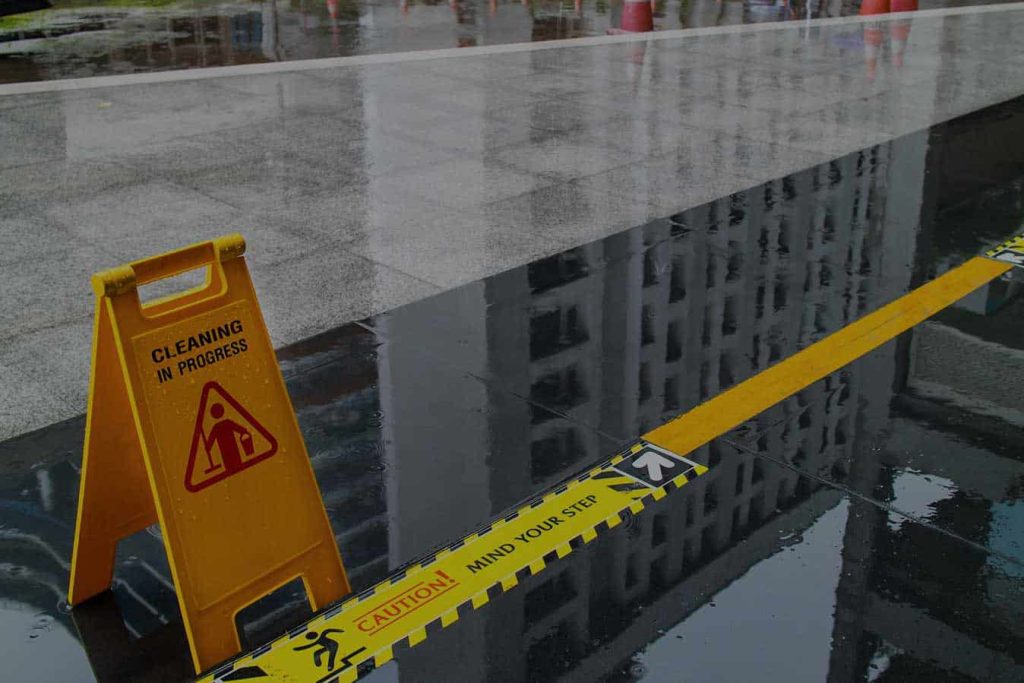 The outcomes included a restructure involving engaging Move Smart Coordinators to provide patient manual handling training to all clinical staff as required.
Despite significant progress and greater awareness of risks among the hospital's staff, including almost 3,000 who carry out patient manual handling and are required to undertake Move Smart training annually, Leslea concedes incidents still occur.
"Unfortunately, with the environment that they work in, there's a lot of conflicting priorities. I don't think people do the wrong thing intentionally but the nature of the work and the type of environment they're working in and pressures they're working under competes with their own safety."
Training
The patient manual handling training program at St Vincent's starts with core basic training for new and existing staff so they absorb correct procedures and realise what ongoing support is available on the wards.
All staff exposed to the risks of patient manual handling are then required to undergo annual refresher courses.
The Move Smart team commonly delves into incident reports to uncover injury trends, and then tailors training packages around the problem area.
Data found repositioning dependent patients on a bed triggered the most incident reports and injuries at the hospital. The Move Smart team's solution involved using inflatable HoverMatts, similar to lilos, with large weight carrying capacities.
"Last year we taught all of our staff who attended the refresher how to roll patients, usually bariatric patients, using that HoverMatt. It was a really big step for us and a really successful technique," Leslea says.
In this vein, while Leslea believes general training is important, she suggests mitigating risk is usually underpinned by new equipment, such as the hospital installing ceiling hoists at a cost of $1.5 million over 10 years, and putting appropriate controls in place. "We always look at whether we can eliminate risks or whether we can change a system or a process of work to make it safer or whether we can put in a piece of engineering or equipment to make things safer."
Manual Handling Policy
St Vincent's updated its Manual Handling Policy in 2017 to reflect regulations within Victoria's latest Occupational Health and Safety Act and Occupational Health and Safety Regulations.
Its subsequent Manual Handing Policy now incorporates patient manual handling, non-patient manual handling and care of the bariatric patient.
Generally, policies aim to eliminate the manual lifting of patients where reasonable.
The health and safety of nurses takes precedence over the patient's requests, and methods and handling equipment to move or transfer patients must provide the highest level of protection for staff and patients.
"What our policy really aims to do is provide a framework for risk management of hazardous manual handling. It's all to do with consultation, identification, assessment, controls, monitoring and review," Leslea says.
Risk management
Leslea describes risk management as a methodology or framework that identifies and assesses hazards to determine their likelihood of occurring.
For example, the probability of a patient that has a code blue in a chair is very low to medium, but the consequences for staff that have to move that patient to treat them could be very high.
Leslea says other markers used to measure risk management include incident reports, workplace inspections and feedback from manufacturing companies that might flag a fault with a piece of equipment. "Once we assess it and attribute high risk to it we would then look at how we control it and minimise it."
The OHS Department at St Vincent's includes an Injury Management Team and when incidents occur, early reporting is encouraged.
The process commonly involves the team liaising with the affected staff member, their manager and attending the worksite to ensure proper controls are in place, and further injuries can be prevented.
The staff member should expect to be supported to attend medical appointments and to work restricted duties if required.
The road ahead
Despite significant improvements, Leslea says St Vincent's, like many other hospitals, has a long way to go in curbing patient manual handling injuries.
"We don't live in a vacuum. There's always change. Our incident reports show [manual handling] is still the number one cause of serious injury so that's a bit of a cold reality."
Leslea suggests rising numbers of overweight and obese people in Australia is reflected in the patient population and places further strain on the capabilities of nurses to care for the bariatric patient.
The Move Smart team currently visits wards and consults on complex manual handling issues, providing hands on assistance with bariatric patients, but Leslea believes this increasing cohort demands expert teams who can plan strategies, consult with staff and monitor care in order to improve safety.
"We have a population that is getting older, bigger and sicker. We've got a workforce that is working longer and ageing as well. That's the complexity."