The federal government will guarantee the viability of the country's 657 private hospitals in exchange for access to the sector's 34,000 hospital beds and 105,000 staff as it looks to boost its capacity in the fight against the escalating COVID-19 pandemic.
---
Announced today, the deal will see private and public hospitals work together on a coordinated COVID-19 response to ensure all resources are dedicated to tackling the crisis.
Under the arrangement, private hospitals will give the Australian government and state and territory hospitals access to their infrastructure, essential equipment such as ventilators, supplies including Personal Protective Equipment (PPE), and their workforce.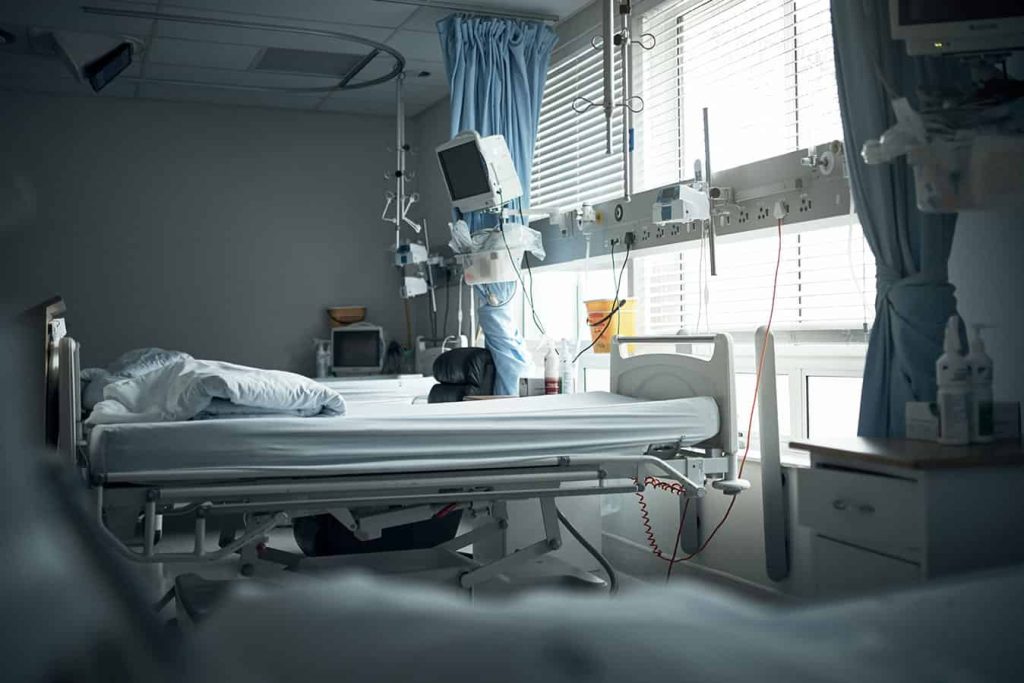 Private hospitals will further support the COVID-19 response by allowing their wards and theatres to be expanded into Intensive Care Units (ICUs) and providing accommodation for quarantine and isolation cases such as cruise and flight COVID-19 passengers.
They will also continue to offer services including treating public patients, both positive and negative for COVID-19, and Category 1 elective surgery.
In making the announcement, Health Minister Greg Hunt praised the heroic role of nursing and medical staff, saying the landmark decision would further strengthen the health system and arm it with the capacity to respond to COVID-19.
"It will bring over 105,000 full and part-time hospital staff, including 57,000 of our amazing nurses and midwives," Mr Hunt said in Canberra.
"It guarantees them their future and support both during the crisis and beyond but most importantly it brings their resources to the fight against coronavirus."
Mr Hunt said the unprecedented partnership would ensure the survival of private hospitals throughout the course of COVID-19 and the health and wellbeing of all Australians.
He said the plan would cost $1.3 billion but that the Government was prepared to commit more if required.
Significantly, the arrangement will see any profit received through private sector activities used to offset fixed costs, with private hospitals not allowed to make a profit for the duration of the guarantee, and required to open up their books to the Government for audit purposes.
"We will be guaranteeing the viability, along with the states, of all 657 private hospitals in Australia and we're doing this with a Commonwealth guarantee, then state partnerships and then the individual private hospitals relying on the source income that they have from their ordinary operations. Those three things together will mean that our hospitals will be able to continue," Mr Hunt explained.
"An important part of this is that in return for our guarantee there's a guarantee of flexibility, capacity, participation and staff retention from the private hospitals."
Mr Hunt thanked key health peaks for backing the plan, including the Australian Nursing and Midwifery Federation (ANMF), saying that he had held discussions with ANMF Federal Secretary Annie Butler about the guarantee.
"In terms of the capacity, it means over 34,000 beds that will be made available to the public hospital system. A third of intensive care units are within the private hospital system and will be made available. Over 105,000 full and part time staff, including over 57,000 full and part-time nursing staff."
Addressing the press conference, Australia's Chief Nursing and Midwifery Officer, Alison McMillan, said the partnership meant job security for 57,000 nurses and midwives working in the private hospital system.
But she stressed that the new way of working amid COVID-19 would be different.
"Nurses and midwives are the centre often of our healthcare delivery system in our world class system," Ms McMillan said.
"Our nurses and midwives are the most highly trained across the world and are extremely well respected by the community.
"But this is going to mean that we're going to have to ask them to be flexible about how they work and where they work because the work that we're going to need them to do might require them to work in a public hospital or an environment that they may not have worked in before. The training will be there and we're partnering obviously with the states and territories to get those arrangements underway."
ANMF Federal Secretary Annie Butler commended the Government's Private Hospital Viability and Capacity Guarantee, saying it ensures the viability of private hospitals and saves the jobs of nurses, midwives and other health workers during COVID-19.
Under the Guarantee, the Federal government will fund 50/50 of generated activity with states and territories and underwrite the gap between revenue received and private hospitals' fixed costs.
"This is a significant step in ensuring a united and coordinated response in fighting the COVID-19 pandemic," Ms Butler said.
"To combat COVID-19 and protect the health and wellbeing of all Australians we need to use all resources available. This includes utilising the significant skills of nurses, midwives, doctors and others, guaranteeing job security for them and physical resources, such as ICU beds, ventilators and personal protective equipment (PPE) for the best care and treatment of COVID-19 patients."
Mr Hunt said Australia was tracking well in its fight against stopping the spread of COVID-19, with latest figures from this morning showing 4,359 cases and 19 deaths, with 50 cases in ICU and 20 on ventilators.
He implored all Australians to band together to help 'flatten the curve'.
"This can be one of our finest moments in our most difficult times as a country and Australians are overwhelmingly doing that," Mr Hunt said.
"But right at the forefront of all of these people are our nurses, our midwives, our doctors, our allied health workers and our medical and hospital support workers. Today is about giving them support, security, and integrating two national systems, our public and private hospital systems, in a once in a century redesign of our hospital services."