The current Australian healthcare system is rapidly evolving, with increased demand and expectations on leaders. Consequently, leaders can no longer implement outmoded methods to lead healthcare organisations and staff.
---
Nursing leaders are expected to provide increasingly efficient, individualised quality care, whilst simultaneously managing issues affecting the nursing industry globally.1 Key challenges faced by healthcare organisations include nursing shortages and increased turnover. There is increasing emphasis in current literature on the importance of emotionally intelligent leaders in healthcare and is a strong predictor of low nursing turnover.2 Leadership is central to creating change within healthcare organisations.3 Therefore, leaders must have requisite leadership skills, as they have a direct impact on patients, families, nurses and the multidisciplinary team.
To be an effective nursing leader, EI is critically important.4,5 An emotionally intelligent leader can stimulate and foster innovative behaviours among their team. It is imperative leaders can motivate and inspire their staff to increase efficiency and productivity. However, a study by Prufeta3 identified 31% of leaders require further emotional intelligence (EI) development training.
Project Outline
To inform this discussion, a comprehensive review of the literature was undertaken. Electronic databases were searched for relevant, peer-reviewed journal articles, with the following keywords: emotional intelligence, EI, Goleman's theory of EI, nursing leadership, interpersonal skills.
However, it should be acknowledged that only Goleman's Model of EI was explored. In this article, the term 'leader' refers to different clinicians at all levels within healthcare organisations, not just those that hold hierarchical leadership or managerial positions. The purpose of this article is to discuss the importance of having emotionally intelligent nursing leaders and present recommendations for continuing to develop EI based on current literature.
Overview of the issue
EI is a self-development concept that is characterised as the ability to influence and motivate others by being attuned to their emotional needs, comprehending the reason for their emotions, ability to handle conflict effectively, and cultivating a supportive clinical environment.6 Individuals with EI are critically aware of their emotions, strengths, weaknesses and their capabilities, enabling them to make informed decisions.7
EI is strongly associated with both transformational and authentic leadership theories. EI is considered the cornerstone of transformational leadership.8,9 Transformational leadership encompasses change as a central concept and influencing colleagues to excel.4,10 Transformational leaders are able to develop positive relationships with their team and be aware of their emotional needs.11 Whereas authentic leaders are increasingly self-aware, promote positive mentoring, collaboration and a shared vision with their followers.4
Goleman's Model of Emotional Intelligence
Goleman's model of EI can be applied to leadership; the model is comprised of five domains, self-awareness, self-regulation, motivation, empathy and social skills.4,9,5 The model has three domains that relate to personal effectiveness (self-awareness, self-regulation and motivation) and two domains that relate to social competence (empathy and social skills), thus blending traits and abilities.4 There are differing opinions regarding the importance of EI in leadership and predicting professional success. Goleman's EI model has been criticised for over-reliance on personality traits, which arguably cannot be altered and difficult to accurately measure.4
Self-awareness
Self-awareness is considered the most important attribute of EI, as individuals with a high degree of self-awareness can take personal responsibility for their actions and mistakes and acknowledge how their feelings affect themselves and others.6 Emotionally intelligent leaders are reflective and contribute to cultivating a supportive work environment, subsequently increasing staff morale and coping with occupational stress.12,13 Characteristics of a self-aware leader are transparency, resilience and accountability.5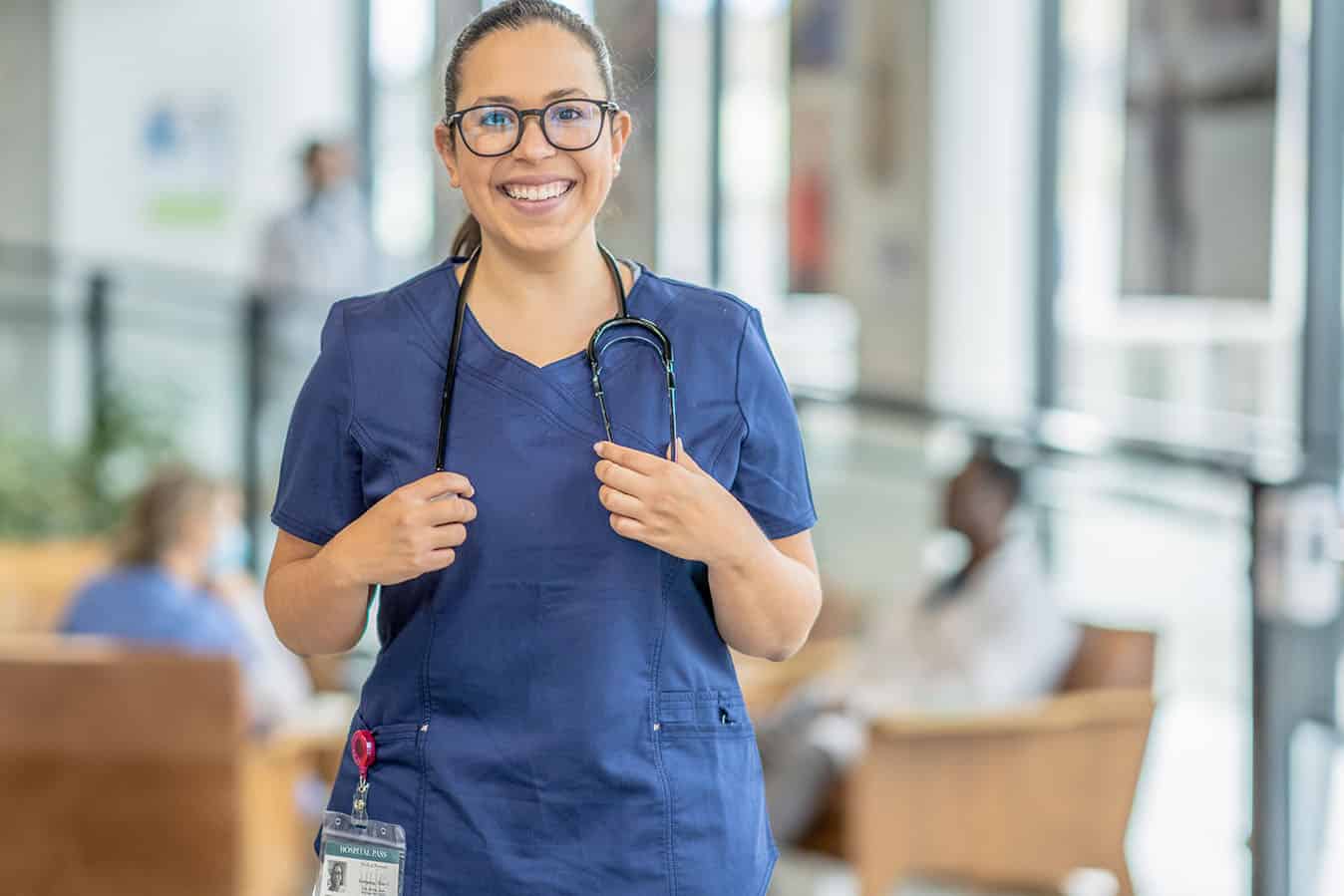 For leaders to increase their individual self-awareness, they need to be able to honestly and openly assess themselves and reflect on their strengths and weaknesses; seek regular constructive feedback, and be consciously aware of their emotional responses in stressful situations.6 Nursing leaders are expected to build and sustain effective teams; thus, it is of paramount importance that they are honest with themselves and their limitations as they strive to develop or improve their self-awareness.12
Self-regulation
Leaders who demonstrate self-regulation are passionate, thoughtful, motivated in seeking to make improvements, embracing change and in control of their emotions.6 These behaviours help cultivate a therapeutic work environment, a culture of trust and integrity to ultimately improve patient outcomes.9 A leader who exhibits self-regulation thinks before speaking, is measured in interactions, and is mindful of their emotional responses and, most importantly, other people.14
Empathy
Empathy is the ability to understand other people, their emotions, and thoughts and use that knowledge to influence their own actions.6 Empathetic nursing leaders possess the ability to observe and interpret other's body language, are willing to learn from others through active listening and asking questions.6
Social skills
Advanced social skills enable leaders to effectively communicate with colleagues in differing roles and departments and build professional relationships.6 Strong communication skills are imperative to all leaders; effective communication can ensure that all team members feel valued, relevant and safe.9
Being emotionally intelligent can help remedy a conflict or dispute by appropriately addressing each individuals' emotions and being able to redirect those emotions into positive action.9 Nursing leaders need to learn to ascertain the degree of required assertiveness when managing conflicts, as certain conflicts, require a passive response.15 Assertiveness is considered a 'psychological muscle' that can grow as it is exercised and practiced.15
Importance of Emotional Intelligence in nursing leaders
EI is an important virtue for leaders as it enables them to successfully meet the growing demands placed on the healthcare system and expectations on nursing staff.10 Leaders are required to attend to simultaneous clinical demands whilst attending to other managerial tasks and providing support to their team. EI is a vital skill for leaders to develop as it increases their effectiveness at managing themselves and others.8,16
It is highly beneficial for the nursing team if the leaders have EI as it influences critical thinking and decision-making about delivering high quality patient care whilst considering the patient's perspective.7,17 Increased EI is correlated with decreased burnout, chronic stress, lower staff turnover, increased job performance, positive work-life balance and job satisfaction, ultimately enabling the provision of superior patient care.18,12,19,17 Furthermore, leaders can use their enthusiasm to motivate nursing staff to provide high-quality patient care resulting in an increase in healthcare organisational performance.6,12,10 To provide exceptional care to patients, nurses need to be emotionally intelligent to maintain physical and mental wellbeing. This is observed in a study by Fujino et al.20 indicating a modestly strong positive correlation between nurses having increased EI and high clinical performance (r=0.45).
EI leaders can establish authentic relationships with colleagues, creating a positive work environment with high morale, thus increasing productivity.6,10 Positive team culture is increasingly important amongst nurses due to growing demands in the healthcare industry.2 A leader with high EI can act as a stimulus for creating and influencing a positive team culture and working environment. Culture can increase staff engagement and reduce intent to leave. Furthermore, EI leaders are able to create synergy between the team.2 A research study conducted by Majeed and Jamshed2 indicated a strong association between leader's EI and turnover intentions, supporting their hypothesis. Poor professional relationships can lead to misunderstandings, an increase in medication errors and poorer patient outcomes.19 A study conducted by Celik21 found a positive and statistically significant relationship between emotional regulation of nurses and patients' level of nursing care satisfaction (P=0.05).
Leaders with high EI are more likely to have advanced communication skills.19 A cross-sectional analytical study conducted by Raeissi et al.19 demonstrated a significant relationship between the level of EI and communication skills (r=0.775). Lastly, clinical ward environments with EI leaders have observed a reduction in horizontal violence amongst colleagues.9
Increasing Emotional Intelligence
The need for emotionally intelligent leadership in nursing is widely acknowledged.4 Current literature reflects that implementing a combination of strategies and approaches to increase EI will prove invaluable.6 Developing EI competencies is a lifelong and cumulative process of reflecting on personal experiences.7,22
The implementation of EI programs and seminars enables managers, leaders, and nurses to acquire the knowledge, attitudes, and skills required to manage emotions, conflicts, and achieve professional goals.10 Formal EI training may cover various aspects of the concept and may explore different models.6 There are online tools that measure individual emotional quotients that may assist leaders in considering their personal EI in differing areas.14 However, it should be acknowledged that there is no consistent or standardised tool to measure EI.16 The measure for EI is emotional quotient (EQ).14 After engaging in EI development training EQ should be re-assessed using the same tool, to accurately measure improvements.14 A study by del Carmen Perez-Fuentes18 found significant practice implications for implementing skills training programs for nurses, including managing emotions. However, the sample used in this study was very specific. This study also discusses the limitations of online questionnaires as they may be subject to desirability bias.
Implementing strategies to improve EI will prove invaluable to all nurses, not just nursing leaders and can increase career longevity.20 Courses that provide for the continued professional development of both EI and critical thinking should be offered to all nursing staff, including graduate nurses, as these vital skills are often overlooked in undergraduate nursing curricula.4 It has been identified that undergraduate nursing students receive minimal support and training to develop EI. EI education may lead to improved interpersonal communication and quality of management skills amongst graduate nurses and future nursing leaders.11 Thus, emphasising the importance of developing EI for not just current leaders but for all nurses. Nursing managers and educators must consider EI training and development for graduate nurses to work towards creating a culture of being emotionally intelligent, self-reflective nurses.17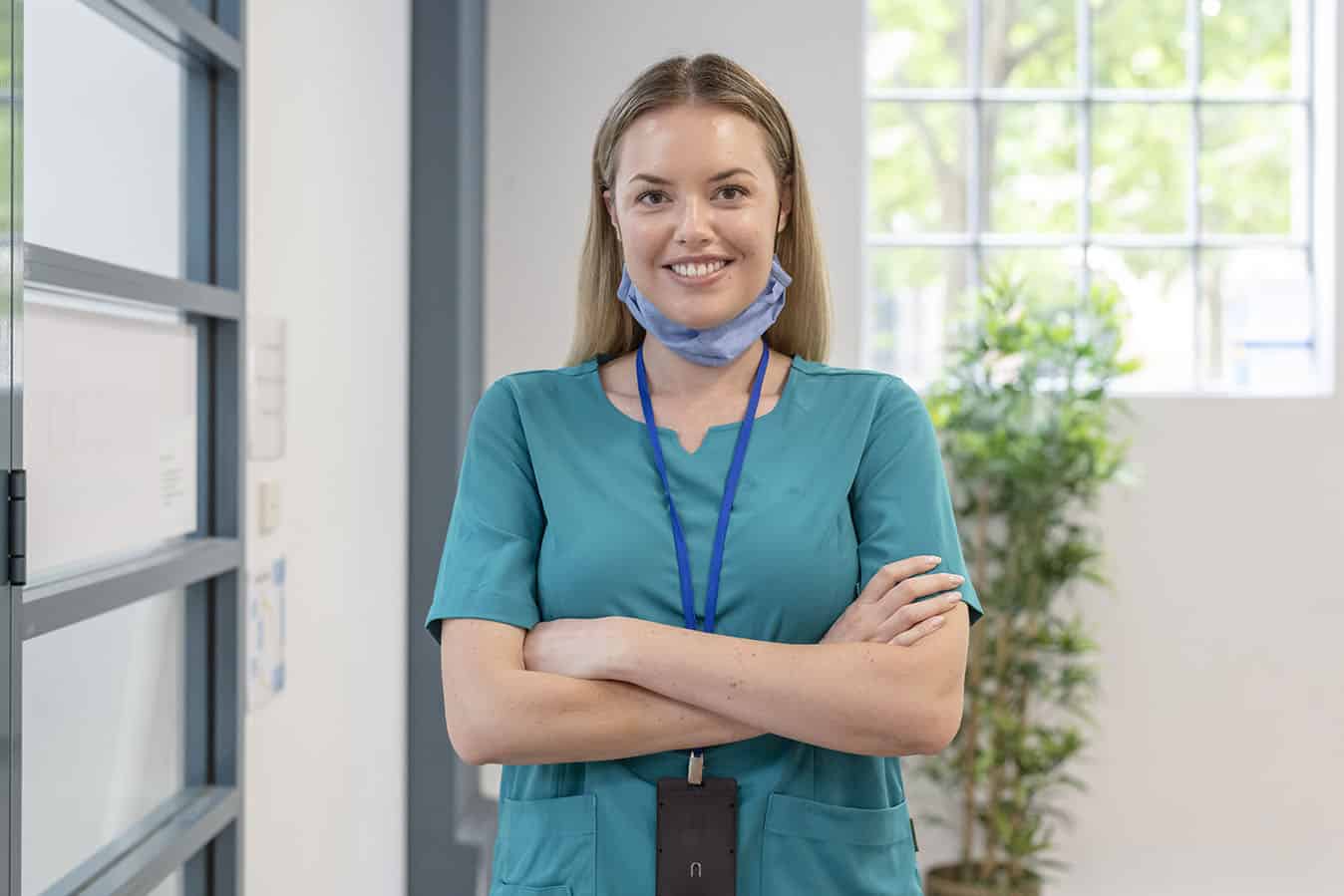 The workload and expectations of clinical leaders will inevitably remain fast-paced, multifaceted and unpredictable due to the nature of the healthcare system. Therefore, all nursing leaders, including those in formal leadership positions should be encouraged to partake in regular reflective practices to continue to improve their leadership skills and EI.22
Reflective practice and journaling is integral to increasing EI.22,11 For leaders to develop EI, they first need to complete an honest self-assessment and reflect on their individual current performance.6
An additional strategy includes peer mentoring. It may prove beneficial for leaders with high EI to discuss and reflect confidentially with a mentor, as this exercise may promote wellbeing and increase self-awareness of their emotions and actions.14
Nursing interventions
Healthcare systems are an ever-changing climate of care; therefore, leaders must use a contemporary leadership approach.7 Nonetheless, it is evident there is a lack of literature related EI to nursing leadership.3 This is a component of nursing that requires further high-quality evidence to inform future practices and leadership-development programs.4 It is of paramount importance that EI is assessed and considered when recruiting new leaders by asking specific questions that measure EI skills to ensure nursing leaders can cultivate a supportive work environment for all staff.3 Literature identifies that Clinical Education should promote EI development to all staff.19
Conclusion
After undertaking an extensive literature review, the results illustrate that EI in nursing leaders is crucial. EI is not a new self-development concept, but it is a valuable skill that can be acquired and developed with persistence in conjunction with implementing strategies and adopting reflective practices. There must continue to be a focus and push to increase the emotional capabilities of nurses and clinical leaders. EI is invaluable for not only nursing managers and leaders but all nurses as it helps to provide the necessary insight and skills to manage conflict with patients, families and other staff, in addition to cultivating a supportive team environment. Thus, raising team morale and job satisfaction potentially increasing retention of nursing staff within ward environments, which is of paramount importance due to the current nursing shortage in Australia. The value of effective, emotionally intelligent nursing leadership on ensuring safe, quality patient care is unquestionable.
 References
Masood M, Afsar B. Transformational leadership and innovative work behaviours among nursing staff. Wiley Nursing Inquiry [Internet]. 2016; 24: 1-14. Available from: https://doi.org/10.1111/nin.12188
Majeed N, Jamshed S. Nursing turnover intentions: The role of leader emotional intelligence and team culture. J Nursing Manag [Internet]. 2021 August; 29:229-239. Available from: DOI: 10.1111/jonm.13144
Prufeta P. Emotional Intelligence of Nurse Managers. The Journal of Nursing Administration [Internet]. 2017; 47 (3):134-139. Available from: DOI: 10.1097/NNA.0000000000000455
Carragher J, Gormley K. Leadership and emotional intelligence in nursing and midwifery education and practice: a discussion paper. Adv. Nurs. 2016 July; 73(1): 85-96.
Ruiz Magoantay-Monroe E. Exploring the emotional intelligence of Florence Nightingale. Asia-Pacific Journal of Oncology Nursing. 2015 Jan; 2(2): 107-111.
Beydler KW. The role of emotional intelligence in perioperative nursing and leadership: developing skills for improved performance. AORN J [Internet]. 2017 Oct; 106: 317-323. Available from: https://dx.doi.org/10/1016/j.aorn.2017.08.002
Kaya H, Senyuva E, Bodur G. The relationship between critical thinking and emotional intelligence in nursing students. Nurse Educ Today. 2017; 68: 26-32.
Jambawo S. Transformational leadership and ethical leadership: their significance in the mental healthcare system. Br J Nurs. 2018; 27(17): 998-1001.
Kemerer D, Cwiekala-Lewis K. Emotional Intelligence for leaders in nursing. Polish Nursing [Internet]. 2016; 4(62): 562-565. Available from: http://doi.org/10.20883/pielpol.2016.60
Prezerakos PE. Nurse managers' emotional intelligence and effective leadership: A review of the current evidence. The Open Nursing Journal. 2018 May; 12: 86-92.
Tyczkowski B, Vandenhouten C, Reilly J, Kubscho SM. Emotional Intelligence (EI) and nursing leadership styles among nurse managers. Nurs Admin Q [Internet]. 2015; 39(2): 172-180. Available from: DOI: 10.1097/NAQ.0000000000000094
Heckemann B, Schols JM, Halfens RJ. A reflective framework to foster emotionally intelligent leadership in nursing. Nurs. Manag. [Internet]. 2015; 23: 744-753. Available from: DOI: 10.1111/jonm.12204.
Manning J. The influence of nurse manager leadership style on staff nurse work engagement. J Nurs Adm [Internet]. 2016; 46(9): 438-443. Available from: DOI: 10.1097/NNA.0000000000000372
Ellis P. Learning emotional intelligence and what it can do for you. Wounds UK. 2017;13(4): 66-68.
Ellis P. What it means to be an assertive leader. Wounds UK. 2018; 14(3): 52-54
Mazzella Ebstein AM, Eller LS, Tan KS, Cherniss, C, Ruggiero JS, Cimiotti, JP. The relationship between coping, occupational stress, and emotional intelligence in newly hired oncology nurses. Psycho-oncology [Internet]. 2019 Oct; 28: 278-283. Available from: DOI: 10.1002/pon.4937
Wang L, Tao H, Bowers BJ, Brown R, Zhang Y. When nurse emotional intelligence matters: How transformational leadership influences intent to stay. Journal of Nursing Management. 2017; 26: 358-365.
del Carmen Pérez-Fuentes M, del Mar Molero Jurado M, Jesùs Gázquez Linares J, Ruiz NF. The Role of Emotional Intelligence in engagement in nurses. J. Environ. Res. Public Health [Internet]. 2018 Aug; 15(1915): 1-13. Available from: DOI:10.3390/ijerph15091915
Raeissi P, Zandian H, Mirzarahimy, et al. Relationship between communication skills and emotional intelligence among nurses. Nurs Manage [Internet]. 2019 Feb. Available from: DOI: 10.7748/nm.2019.e1820
Fujino Y, Tanaka M, Yonemitsu Y, Kawamoto, R. The relationship between characteristics of nursing performance and years of experience in nurses with high emotional intelligence. J. Nurs. [Internet]. 2015 Aug; 21:876-881. Available from: DOI: 10.1111/ijn.12311
Celik GO. The relationship between patient satisfaction and emotional intelligence skills of nurses working in surgical clinics. Patient Pref Adherence. 2017; 11: 1363-1368
Taylor B, Roberts S, Smyth T, Tulloch M. Nurse managers' strategies for feeling less drained by their work: an action research and reflection project for developing emotional intelligence. Journal of Nursing Management [Internet]. 2015; 23: 879-887. Available from: DOI: 10.1111/jonm.12229
Author:
Jordyn Butler, RN, Clinical Nurse Specialist – Neurosurgery, Vascular and ENT, Clinical Support Nurse – Cancer and Neurosciences, works at Austin Health Hospital, Melbourne