An aged care resident who had been unable to see his wife of 73 years for the past three months due to COVID-19 restrictions made a special return to the family home to help her celebrate her 94th birthday recently.
---
Bill Bartlett, a permanent resident of not-for-profit Peninsula Villages' aged care facility Jack Aldous in NSW, and his wife Betty, who still lives in the family home, spent three months apart due to the pandemic after Betty began feeling under the weather in March and stopped visiting her husband because of safety concerns.
Fast-forward three months and with both in good health, and Betty's 94th birthday looming, Bill was determined to see his wife on her special day.
With the help of staff he was able to make a special visit to the family home to deliver chocolates and flowers, proving that even during a global pandemic, love trumps all.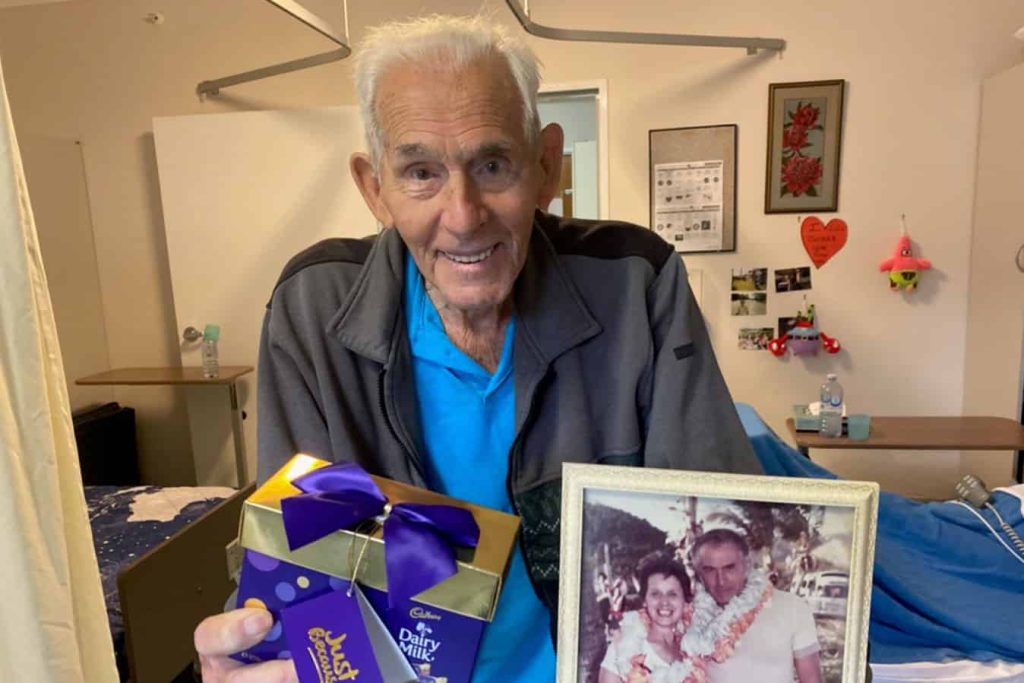 The pair had never spent this long apart during 73 years of marriage and greeted each other with hugs and kisses.
Peninsula Villages CEO Shane Neaves said the couple relished spending time together once again, with Bill able to lounge in his favourite chair and show off his model boat collection to care staff.
"He actually described it as better than his wedding day", Mr Neaves said.
"That's how much this meant to him, and it goes to show that even after 73 years, their love is still as strong as it was when they first met.
"These are the moments that make it easy to get up and come in to work each day for our tireless and dedicated staff."