Registered nurse Emma Murphy had just clocked off after a stressful shift at one of the handful of Brisbane aged care homes she works across each week.
---
A resident had fallen and required a hospital transfer, followed quickly by another incident that left little time for her to properly complete all tasks.
It was a taxing day.
Or rather, another stressful shift in a long series of stressful shifts and served as a tipping point that convinced Emma, a Queensland Nurses and Midwives' Union (QNMU) member, to make a submission to the Aged Care Royal Commission in January.
"I came home and I was so frustrated by the conditions we're working in that I made a submission," Emma tells the ANMJ.
"It was focused around person-centred care and how I'm so frustrated that as nurses, we're doing our best to provide person-centred care and work safely to do the best for our residents, but that's not at all the reality of it."
A month after lodging her submission, Emma was contacted by both a barrister and lawyer representing the Royal Commission who asked her to provide further evidence and suggested her insights would align well with the upcoming Perth hearing taking place in June that would focus on person-centred care.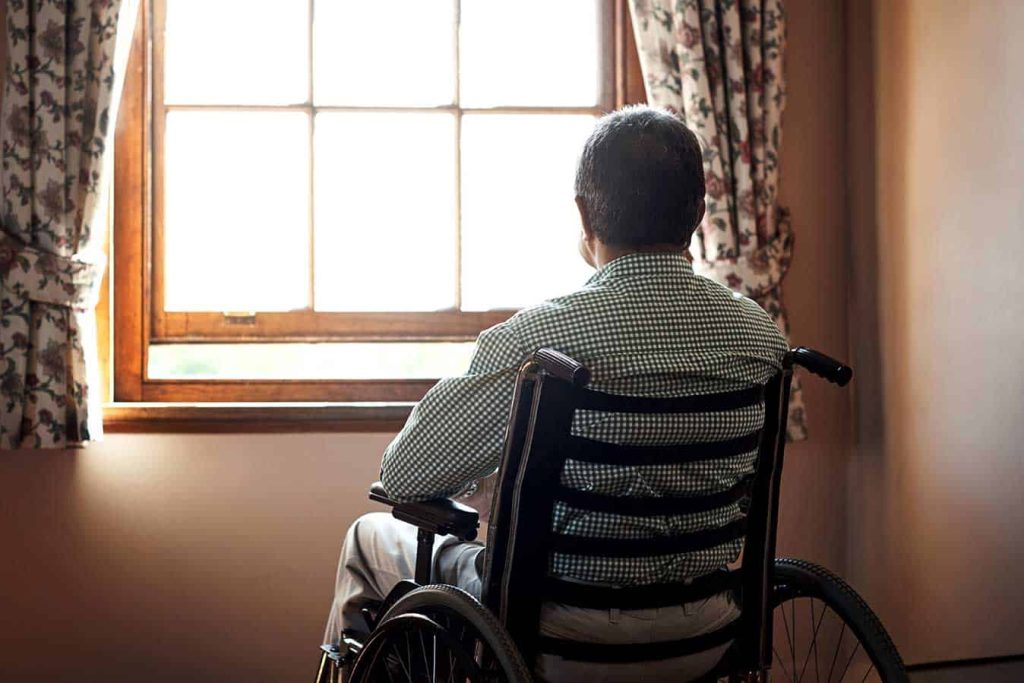 Emma embraced the invitation to give evidence to the Commission, flying across the country to appear alongside a panel including three other aged care workers: a registered nurse and residential care coordinator, a physiotherapist and a carer.
She said while her employer was sceptical about her decision to give evidence her friends and family expressed pride and support.
In her witness statement provided to the Commission, the 22-year-old described her experiences working in the aged care sector and the benefits and challenges of delivering person-centred care.
After graduating in 2017, Emma started working for a nursing agency that sends her to numerous aged care facilities across Brisbane in any given week.
She also works casually at a private residential aged care facility with capacity for 130 residents.
According to Emma, person-centred care in aged care is personified by dignity of choice.
It should focus on the emotional, social and mental wellbeing of each resident and can be as simple as sitting and chatting with someone.
"Our focus should not be going to work and ticking tasks off a list. Our focus should be on the people who we are there to care for and those whose home we are in," she wrote.
The absence of person-centred care makes residents feel undervalued and neglected, Emma added, before singling out the lack of staffing ratios in nursing homes leading to insufficient time to perform all tasks as the main barrier to providing such care.
Examples of poor person-centred care witnessed by Emma have included a married couple who entered residential aged care together only able to see each other for one hour, twice a day, because the wife has late-stage dementia and needs to reside in a secure wing.
"The experiences I have shared are my reality, yet they are not unique to me," Emma wrote.
"Our staff are overworked, and our residents feel undervalued. They are not blind to the crisis of our current aged-care system, they deserve better and they are paying for better."
Emma told the hearing she could do five shifts at one facility in a week or five shifts across five different facilities in the same week.
As an agency nurse, often with little to no background knowledge of residents, she can often find it overwhelming looking after anywhere from 20 to 60 residents when entering a new facility.
She admitted being exposed to multiple examples of poor person-centred care in the sector, saying the sheer volume and immediate needs of residents meant staff could not always give them the time and attention that they deserved.
"I think it is a real challenge to have new staff coming in all the time and some residents aren't very open to having new people come in and deliver their care," Emma told the hearing.
"They much prefer having more of a family feeling to the care that they receive. They like to have familiar faces. So for me, I tend to spend a lot of time providing emotional and social support, you know, making them feel like they're actually a person, not just a task I'm completing."
In Emma's witness statement, she also highlighted a lack of motivation among qualified nurses to work in aged care as another barrier to providing person-centred care, suggesting that the widespread misconception aged care lacks clinical care and predominantly involves showering the elderly and administering medications is contributing to the sector being underappreciated.
During the hearing, Counsel Assisting, Ms Erin Hill, questioned Emma on why she believes the aged care sector is misunderstood.
"We're trained in a hospital sort of setting so a lot of the clinical placements that we do are conducted in a hospital environment," Emma responded, referring to her nursing degree.
"Aged care isn't very well talked about. I don't think it is identified as a speciality area, and it 100 per cent is a speciality area. I think you need very specific staff.
"Generally speaking, the community isn't aware of the care that we provide in aged care and certainly as a nurse that's training, preparing to graduate, I had no idea of the opportunity of the care that you could provide."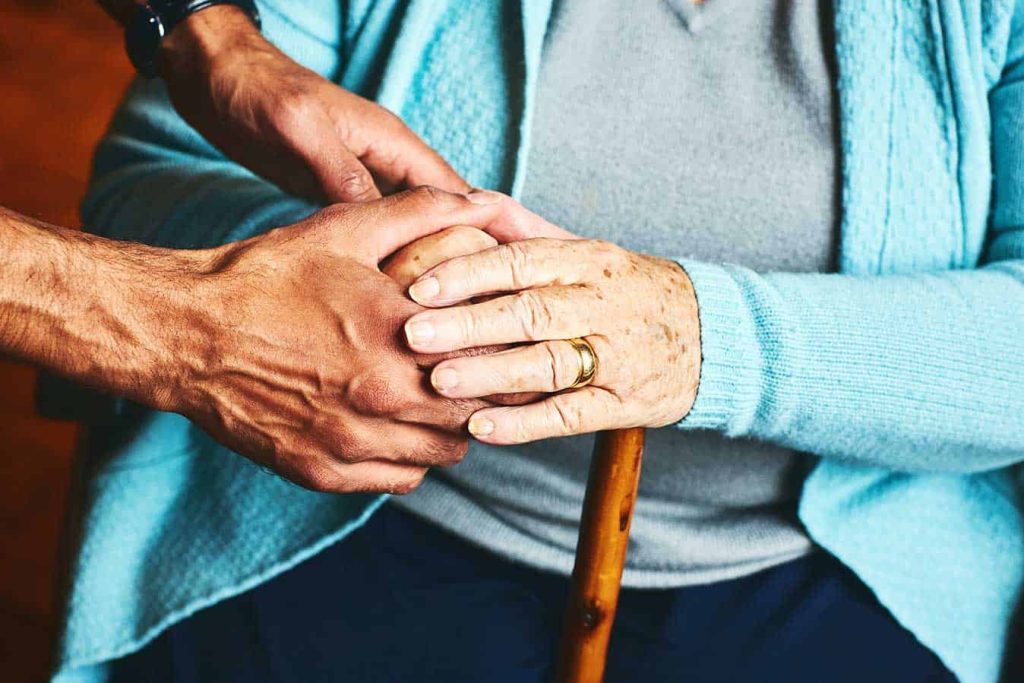 Emma conceded her passion for the job and obligation to residents were the only motivating factors keeping her in the sector.
Asked to deliver a final message to the Royal Commission, Emma echoed her earlier testimony, saying she would like to see a bigger influx of qualified nurses, particularly new graduates, entering aged care, a greater appreciation for the sector and a bigger focus on the emotional side of care.
"I became a nurse because I want to care for people," she said.
"At the moment, we spend a lot of time in front of the computer. We're doing documentation, we're doing medications. And while they're equally important parts of a person's care, it's fundamental to be able to look after and nurture their emotional and social wellbeing.
"I think what that would look like in aged care terms of change is legislative minimums for staffing…..care staff, allied health, registered nurses; we need more people in the sector."
Reflecting on her experience giving evidence to the Royal Commission, Emma told the ANMJ it had made her more determined than ever to advocate for change in the sector and mandated staff ratios.
"It was terrifying. I was so scared but I was also very excited to have that opportunity and during the whole process it felt so empowering to be able to give evidence [and] have a voice that was so widely heard, and be in a room with such like-minded people."
"It was so eye-opening to see and hear the experiences of three other women working in totally different areas and different roles, yet we all had such similar stories. It really made me realise what a fundamental issue we're dealing with."
Working in aged care wasn't Emma's first choice but she grew to love the sector and now considers it the "best thing that's ever happened [to me]".
This is despite the harsh realities of chronic understaffing and not enough time to deliver the care she knows she can.
At one facility Emma works at, she is the sole RN looking after up to 80 residents.
At another, she is required to administer medications to about 60 people each morning, which she calculates gives her a tick over two minutes per person to carry out the task.
"It's honestly so stressful and at times you almost feel like it's dangerous and unsafe to look after that many people," she says.
"In terms of time management, it's extremely challenging. I struggle to complete all the tasks that I have to do and the documentation, let alone making people feel like they're valued.
"That was a big point in the Royal Commission. We're supposed to be providing person-centred care, yet in eight hours I barely have time to complete all the tasks I'm required to do for those 80 people let alone actually sit and have a conversation with them."
Emma says the impact of chronic understaffing on both staff and residents is taking a toll.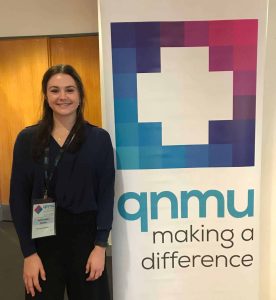 "The effect is increased mistakes and it just impinges on the care we provide. Let alone the impact it has on the residents we're looking after. They know how rushed we are. They know how stretched we are for time and they're paying so much to be in facilities like this.
"It's a huge toll mentally and emotionally [for staff]. We don't go to work and talk about how exhausted we are because we put all our energy into residents."
On a personal level, she remains unsure where her future lies.
"I think a career in aged care currently is quite unsustainable because of the lack of ratios and how overworked staff are. My passion for aged care would be the only motive for me to stay. But I'm very committed to seeing change happen [if it does] and then I would definitely stay."
Emma says having the sector she works in thrust into the spotlight by the Aged Care Royal Commission, often in a negative fashion, has been confronting.
"It's very upsetting to hear what does happen in other facilities. Sometimes you don't realise the extent of what is happening and sometimes I can relate to stories and situations that the media is presenting."
"I did actually have one employer tell me and staff not to wear our work uniforms if we were catching public transport because they were worried for our welfare with the whole media saga going on."
After giving evidence at the Royal Commission, Emma continues to speak out about the issues facing aged care and is actively engaged in the ANMF's national campaign for legislated staff ratios across the sector.
She remains optimistic that change can occur and says "at the end of the day we're advocating for people that can't stand up for themselves".
"I definitely believe the message [about aged care ratios] is being more widely received," she says.
"With all this negative light being shone on the sector, I think it really makes people stop and think about what is happening, why, what needs to change and how we can fix it.
"Ratios are so important because [of] all of the issues I identified at the Royal Commission, and in my statement, I just 100 per cent believe they stem from [a lack of] ratios. We need more staff in the sector and I'd love to see more young nurses entering aged care."