"Could the secret to improving the lives of the very old possibly lie with the very young?" poses narrator Annabel Crabb in the opening scenes.
---
TV viewers are set to find out with new ABC documentary series Old People's Home for 4 Year Olds, a unique and heartwarming social experiment where a group of Sydney aged care and retirement home residents come together with 11 pre-schoolers to see if intergenerational interaction can improve the health and wellbeing of older people.
The five-part series, based on the pioneering UK version, follows 11 older Australians aged from their 70s to their 90s and 10 pre-schoolers over a period of seven weeks of planned activities such as painting, gardening, group walks and social interaction.
The intergenerational experiment is overseen by a team of experts in geriatric health and wellbeing – a child development expert, physiotherapist and aged health care expert – who track and analyse the model of care by measuring physical and mental changes such as strength and cognition among the older people as well as the developmental growth of the children.
Residents who volunteered for the social experiment include 81-year-old Maureen, a former teacher who regularly plays the piano and is keen on making new friends, and 94-year-old Stuart, a former World War II pilot who was badly injured at age 21 before pursuing a career in journalism and public relations.
Some of the residents selected live in a typical aged care home setting while others reside in more independent living units within the retirement village.
The show's senior geriatric expert, Professor Susan Kurrle, a geriatrician and professor at The University of Sydney, says intergenerational care within residential aged care is not a new concept but Old People's Home for 4 Year Olds is the first time it has been documented objectively in Australia with the aim of gathering real evidence to trigger change across the aged care sector.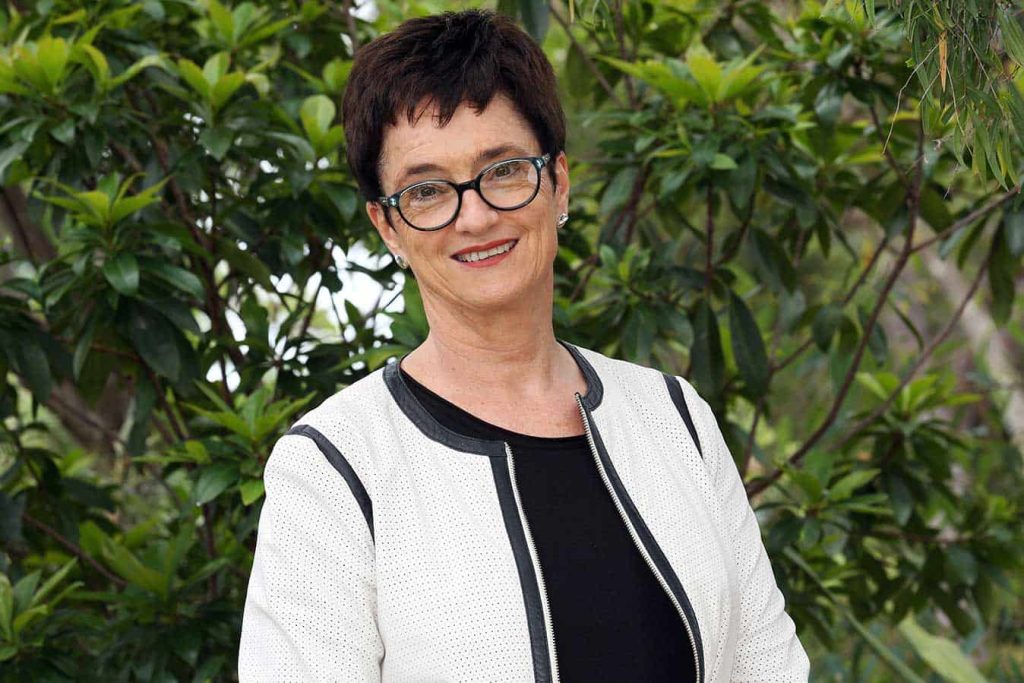 Professor Kurrle suggests the British series focused too heavily on entertainment whereas the Australian version has tried to balance entertainment with education and objective evaluation.
"The series is about showing the benefits of bringing older people and younger people together in a way that allows them to interact positively and negatively," Professor Kurrle says.
"They're all real [the interactions]. None of it was scripted. It all actually happened and it was to look at it and then to evaluate it. We conduct objective measures at the beginning and the end, accepted measures that show if there was an improvement or not."
Professor Kurrle describes intergenerational care as a collaborative learning program bringing different generations together for mutual benefit.
"Intergenerational care is where you bring older people and children together in a supervised environment with some structure to the activities," she explains.
"The idea of it is not just being fun and joyful, which it is when you bring children and adults together anyway, but when you've got the care program you've got the experiences and skills of the older people, you've got the enthusiasm and the joy and the jumping up and down and loving new things of the children, and putting them together in a structured way so they're doing things together and learning from each other – that's true intergenerational care."
Each of the show's five episodes explores a different theme, including memory decline, low-mood and depression, and physical ability and mobility.
Loneliness emerges throughout the series and in the opening scenes of Episode 1 Professor Kurrle tells viewers 40% of older people in aged care receive no visitors and some spend up to 20 hours per day in their room.
"I have felt very lonely at times. When I first came here I missed my friends and as my health didn't allow me to get out the door I didn't meet many people and that hurt me," one of the shows residents recalls of her experience.
Asked by the ANMJ if Australia has a loneliness epidemic, Professor Kurrle doesn't go that far but points out Australia's increasingly ageing society means more and more people are suffering loneliness, which she refers to as "the new smoking" because of its impact on health issues like heart disease, stroke and cancer.
"I think there is a heck of a lot of loneliness. Is it an epidemic under the true definition? I'm not sure, but it's definitely increasing and it's increasing because there's generally more older people.
"Most of the people in the documentary would have been dead if we were living 20 years ago. So you've got a whole generation who are living longer. Every year we add a month to our life expectancy so there are more older people."
With the privilege of watching the show unfold, Professor Kurrle says it was heartening to see young children interact with older people.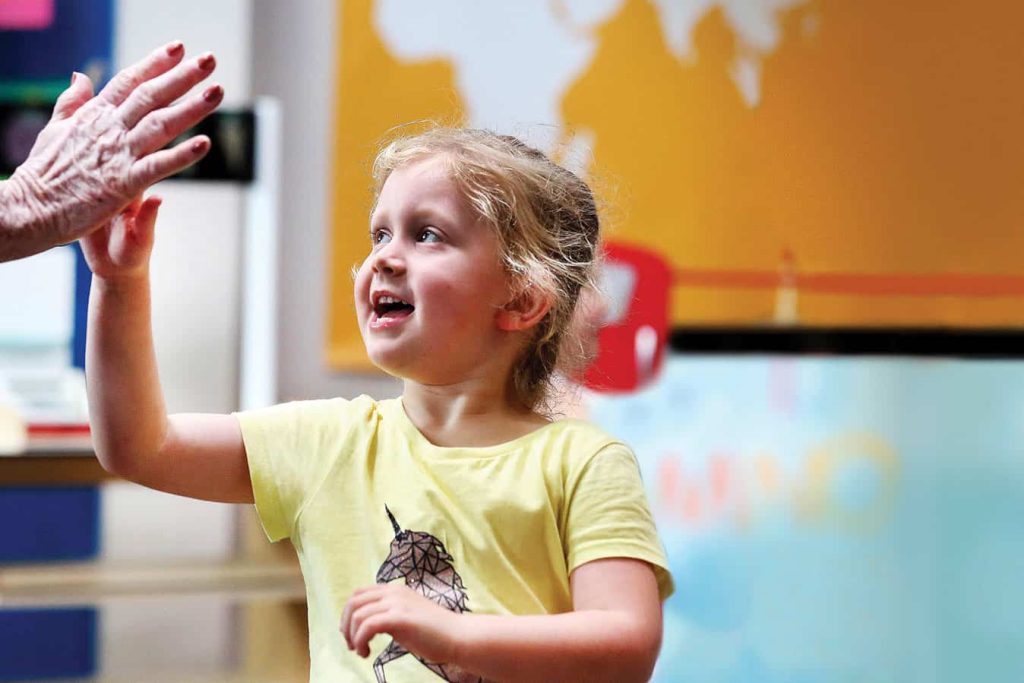 Like the moment early on in the series when one resident refuses to get out of his wheelie walker and go for a walk until he is persuaded by two of the children.
"Those kids completely turned him around and I think that in particular was when I realised the power of children," she says.
"Ageism is a real issue throughout Australia. It starts at an early age and what we'd love to do is get children realising that older people can actually be fun."
Without spoiling the series, Professor Kurrle says viewers can look forward to some truly uplifting moments and positive changes among the older people featured in the show.
"We didn't know whether it would be positive," she says.
"I was pretty sure it would be positive for some [residents] but you never actually know until you bring people together. There was an element of uncertainty.
"I was out there twice while they [the crew] were filming so I wasn't directly involved but I watched it and just watching the naturalness of those kids and those older people showed me the potential [of this model of care]."
"It made me feel quite sad because my mother is in residential aged care and I see everybody just sitting and you see the joy when I come in with my dog and when I come in with my grandchildren. I think ok I can do that for one person or two people but how do we make it much more part of how we do aged care and I think that's what I hope the show will bring."
Professor Kurrle admits the documentary will ultimately be judged by the audience's reaction and how well producers have managed to balance entertainment with evidence and education.
Positively, she says the ABC has already committed to developing further programs on ageing in a bid to shine a greater light on the topic.
Professor Kurrle genuinely believes intergenerational care has the power to change aged care and improve quality of life and health outcomes.
She has already spoken to a number of interested aged care providers about incorporating intergenerational care into their homes.
"I watched it happen [the change] on the show but even in other places at a smaller scale you see the difference that bringing children in has," Professor Kurrle says.
"I think what we want to do is say to all the aged care organisations that you can do this. There are a lot of different ways to do it and there is good evidence on how to do it."
Old People's Home for Four Year Olds begins tomorrow night on the ABC, Tuesday, 8.30pm