"When I tell people that I work in the emergency department, I often hear the term 'crazy' brought up a lot," says Amy Rowswell, an emergency nurse at Royal Hobart Hospital's ED. "People then want to hear the weirdest story that I've encountered. They want to hear all about the blood, guts and gore."
---
While the ED does feel 'crazy' on most days, Amy says it's usually due to the need to juggle a large number of patients at any given time rather than high patient acuity or damaging trauma.
Amy always knew she wanted to be a nurse.
After graduating, she worked at the Royal Prince Alfred Hospital Sydney Haematology ward, where she developed a strong connection with patients along their long journey to receiving a stem cell transplant.
She worked on several different wards before finally ending up in the Emergency Department, falling in love with the speciality, then moving to Tasmania to work at the Royal Hobart Hospital.
Amy spoke to the ANMJ about her pathway into emergency nursing and what it takes to thrive.
What appealed to you about emergency nursing?
Emergency nursing attracts (and then grips onto) a certain kind of person. I thrive in a fast-paced environment. While I enjoyed working on wards and the relationships you can develop with patients, I find the challenges associated with caring for patients who have experienced significant trauma, injury or illness often offer some of the greatest rewards.
Within emergency nursing, there are a vast number of roles that allow you to develop your skills. This begins with providing nursing care for acute medical patients, patients presenting with an acute or chronic injury, paediatric patients and goes right through to triage and the resuscitation of patients who have been involved in a major trauma or cardiac arrest.
I have been successful in becoming a Clinical Nurse Specialist (known as a Grade 4 nurse in Tasmania), and this past year I have been acting as an ED Nurse Navigator who helps with managing the patient flow into and out of the ED.
What training did you need to become an emergency nurse?
I started out in Emergency with my undergraduate degree and the skills I'd been able to develop working on different wards.
My first shift was a casual one, where the nurse I was paired with could give me a quick rundown on what my responsibilities were throughout the shift. It was hectic. I remember at the end of that shift, my colleague came up to talk to me and praised me for my hard work and that I should consider working more in the ED.
Fortunately, in my current department, nurses are given a much more thorough orientation and supernumerary exposure to the role. Think less "sink or swim" and more "nurtured into success".
Emergency nursing requires you to have a vast knowledge of several different nursing specialties.
Since the start of my career in emergency nursing, I have been able to undertake extra training to support myself in this role, including the Emergency Management of the Sick and Injured Child, the Trauma Nursing Core Course offered by the Australian College of Emergency Nurses, attending state-based emergency conferences, as well as completing post graduate education in Emergency Nursing.
Take us through a typical day on the job.
No day is typical in Emergency. At the beginning of each shift, you walk in wondering what this shift will entail. It can start with a pleasant surprise when you arrive to see no ambulances RAMPED and minimal (or no) patients waiting in the waiting room.
This hopefully means that access block won't play a significant role in your day. However, this by no means indicates how your day will pan out.
First stop is shift huddle, where essentially the baton is passed onto us and we must rise to the challenge that a new day may bring.
Within the department there are many different areas you can be allocated to work for your shift – these include triage and the waiting room, resuscitation bay, non-ambulatory acute medical and surgical area, ambulatory care, paediatrics, and our short stay department.
Most inpatient wards and departments have a set number of patients that they have capacity to take throughout a day. In ED, there is no such thing. It's not unusual to see 200 patients through the department each day, with the number of those needing admission trending up.
We are the only tertiary trauma hospital in the state, meaning all the really unwell patients come to us. We don't have the option to go on bypass like most hospitals in other capital cities do. We are the only option for the Tasmanian community.
What are the biggest challenges facing the speciality?
Burnout is the number one challenge emergency nurses are currently facing – this is fuelled by a number of key issues including:
access block & high workloads, which leads us to feel we are unable to provide the adequate care that every single one of our patients deserves
exposure to patients who are critically unwell or who have experienced significant trauma which may lead to the development of conditions such as post-traumatic stress disorder
exposure to occupational violence and conflict
increasing stressors related to COVID-19, such as increased sick leave among colleagues leading to an increase in working double shifts or working short on shifts, adding to the increasing pressure of our high workloads
This all leads to a decrease in job satisfaction and impacts on our ability to retain staff.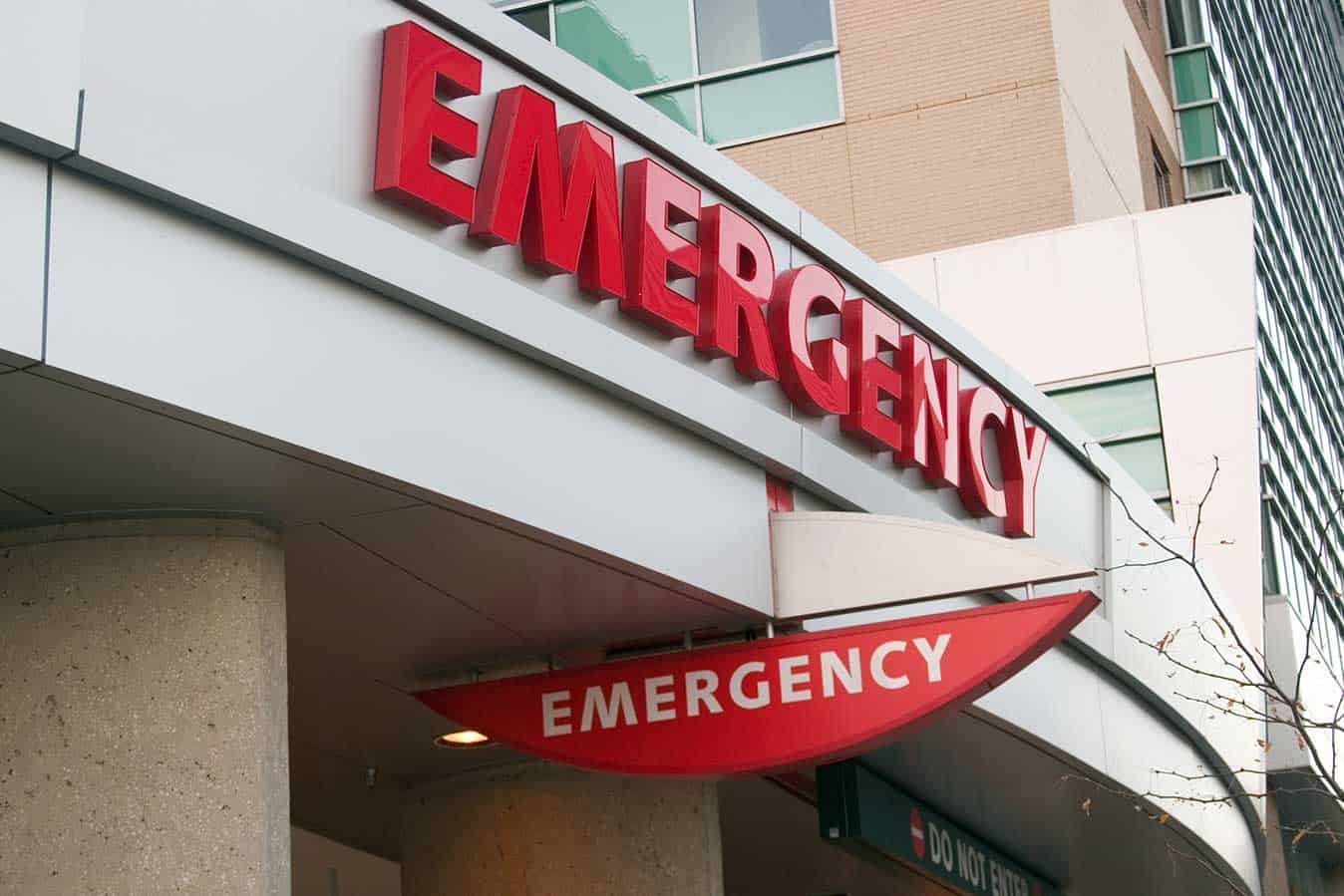 What key skills do you need to succeed in emergency nursing?
Being flexible and dynamic, being assertive, being able to multitask and manage your time effectively, as well as maintaining good stamina throughout a busy shift.
Maintaining professionalism is key to supporting patients as well as those within your team. One must have good composure in stressful environments and be able to work through their emotions when facing potentially emotional and scary situations.
Finally, one of the most important qualities of an emergency nurse is one that is shared across all nursing specialties: empathy. I believe every nurse must be compassionate, patient, and unafraid of being human, because there is nothing worse than needing emergency services and having no one around that is smiling, understands you or remembers that you don't want to be there.
What do you love most about the job?
The fact that no two shifts are similar and that you never know what will walk in the door next.
I love the challenge of knowing that things can change any second and you must be prepared for that.
Over the years, I've come to learn than I can manage anything that walks (or rolls) through the door, all due to being confident in my own skills and the fact that I am never alone.
This leads me to the number one reason why I love my job – emergency nursing is all about teamwork!
What other health professionals do you work with?
We have a vast array of health care professionals within our department including – medical staff from ED as well as home teams, emergency nurses and emergency psychiatric nurses, specialised aged care nurses, physiotherapists, social work, pharmacists, occupational therapists, radiology, clerical staff, orderlies, aides, volunteers & paramedics.
Emergency medicine is a team sport and it is a fundamental belief that every single person on the team plays an integral role in providing patient care and keeping the department running. Teamwork makes the dream work.
What role have emergency nurses played during the COVID-19 pandemic at the ED?
Emergency nurses have played a critical role in the COVID-19 pandemic.
In the beginning, we were one of the first frontline workers that confirmed or suspected COVID-19 patients would have physical contact with. We were there to provide care and most importantly reassurance to patients who were often quite scared for their future.
The pandemic has brought many new challenges for emergency care delivery, which have required significant planning, resourcefulness, and leadership. To adapt, we have had to reconfigure our work zones and practices to provide care to suspected and confirmed cases in a manner that means we can continue to care for patients with other diseases.
One of the biggest changes we have had to make is mentally. We often encounter patients who are critically unwell. Our instincts tell us to run toward these patients to initiate assessment and care. However, we have had to learn to take a couple extra seconds to stop and don appropriate PPE safely before any resuscitation. We have learnt that we must care for ourselves to be healthy and therefore available to care for future patients.
Over the last year, the COVID-19 pandemic has shown that nurses have an outstanding ability to be dynamic, resilient and innovative.
What career opportunities are there for emergency nurses?
The vast majority of emergency nurses work in the ED of a hospital or healthcare clinic.
Within these settings, there are several different career opportunities available to nursing staff as their careers progress such as emergency nurse educator, emergency nurse consultant, or even a nurse practitioner.
You will find emergency nurses working in a myriad of other places outside of these environments such as schools, community, medical centres, cruise ships and remote areas.
I work with nurses who are medics in the army and regularly travel interstate and overseas on assignments, along with nurses who work for Médecins Sans Frontières.
What advice would you give to a nursing student or early career nurse who aspires to work in ED?
Be open to new challenges and opportunities that are given to you and don't be afraid to ask for help and support whenever you need it.
You are not alone, and you have the full support of your team behind you who want you to succeed.