Hospital staff will be encouraged to provide a new two-page guide to patients who are prescribed opioids as inpatients or on discharge as part of a national effort to help reduce their side effects and the risk of addiction.
---
Released today by the NPS MedicineWise Choosing Wisely Australia initiative, the Managing pain and opioid medicines guide comprises three key elements to support patients prescribed opioids – a list of five questions people should ask health professionals before leaving hospital with opioids, tips for taking and storing opioids at home and a personal pain management plan which should be created in partnership with a health professional.
The guide describes pain as a common experience in hospital and encourages patients to talk to their health professional and look at alternative ways to manage it.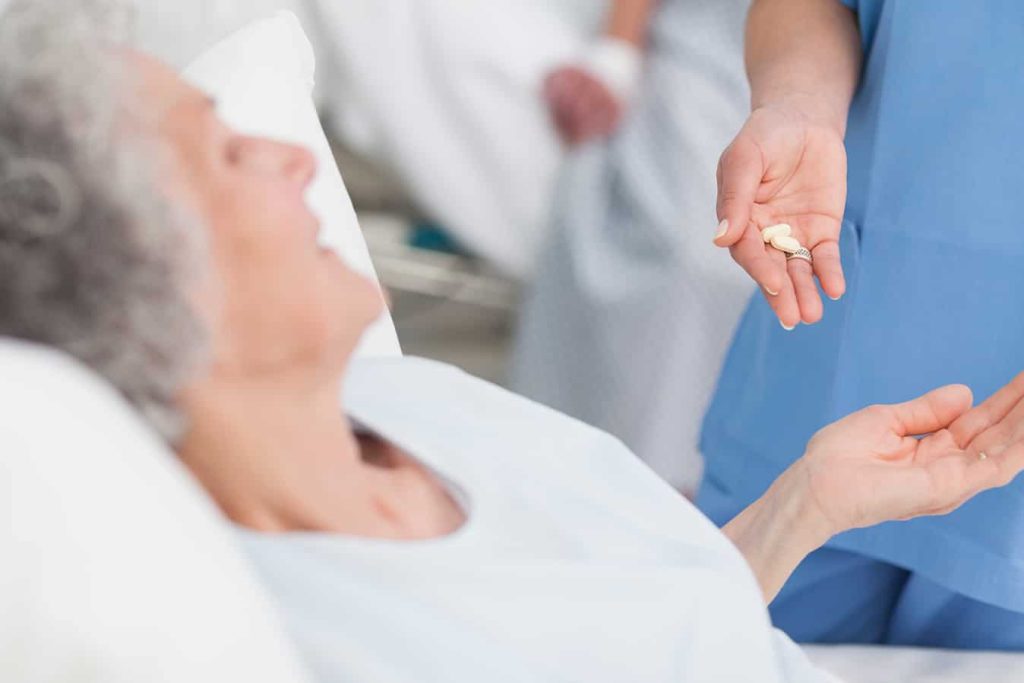 "You have been prescribed an opioid, a type of medicine (eg., oxycodone, tramadol, morphine). These medicines work well for short-term pain but they have significant side effect and can be addictive," the guide states.
"It's important to only use opioids for the shortest time and the lowest dose possible."
The guide's five questions patients should ask their health professional before leaving hospital with opioids include identifying pain, the risks of opioids and developing a management plan.
What is causing the pain?
The cause of the pain an how long it is expected to last depends on your situation.
What are the risks and benefits of this medicine?
Opioids reduce pain – they won't take the pain away completely. Any benefit needs to be weighed against potential harms. Opioids have major side effects, including the possibility of dependence and overdose.
How long should I take this medicine?
Opioids should only be used for the shortest time and at the lowest dose possible. Discuss with your doctor or pharmacist when you can lower your dose or stop the medicine altogether.
Are there other ways to manage the pain?
There are lots of effective and safer ways to manage pain, such as building activity slowly, gentle exercises and relaxation. Most people need to use a combination of strategies.
What is my pain management plan?
Work with your health professional to develop a plan that works for you.
NPS MedicineWise CEO Adjunct Associate Professor Steve Morris said the development of the guide was driven by worrying statistics that show three lives are lost, 150 people are hospitalised and 14 people present to emergency departments every day due to harm caused by pharmaceutical opioids.
"This is the first time in Australia the Choosing Wisely five Questions model has been used to drive conversations about a specific treatment in a format that can be distributed in hospitals, in primary care and can be accessed directly by consumers and carers," Mr Morris said.
"Ultimately, we hope to see this practical guide provided to everyone in Australia who is prescribed an opioid medicine."
The guide was developed in consultation with the Queensland Clinical Senate and testing supported by the Queensland Opioid Stewardship Program and the Society of Hospital Pharmacists (SHPA).
SHPA Chief Executive Kristin Michaels said many Australians leave hospital with more opioids than they need, which has the potential to cause harm.
"SHPA's landmark 2018 Reducing opioid-related harm report revealed opioid de-escalation plans at hospital discharge are rare and supplying opioids for patients to take home "just in case" is still common practice," Ms Michaels said.
"Among its 33 recommendations, the report highlighted the need for patient-centred tools for self-assessment and management of pain and the need for consumer health organisations to educate patients regarding managing pain expectations, so we are delighted to see the release of the Managing pain and opioid medicines resource."
The patient opioid guide has been released to coincide with a new NPS MedicineWise national education program, Opioids, chronic pain and the bigger picture, which aims to equip health professionals and consumers with tools and resources to reduce the harms of opioids, while ensuring adequate pain management and quality of life for people with chronic non-cancer pain.