Wound management is an ongoing treatment of a wound by providing an appropriate environment for healing, by both direct and indirect methods, together with the prevention of skin breakdown.
---
Proper management is determined by the wound's size, depth, severity and location over the care period. This management is changing rapidly due to the advancement in technologies which is shedding more light on the aetiology of the wound and its healing process.
Nurses play a crucial role in the management of wounds. They need to have good current knowledge and be more aware of their own wound care practices to bring about more effective wound management.
To provide quality wound care, you must have a sound understanding of skin structure, the wound healing process and the type of wound you are caring for.
It is also important to understand barriers to effective wound healing.
Applying evidence-based wound management knowledge and skills is paramount for achieving the best possible patient outcomes.
A wound is any damage or break in the surface of the skin
They can be:
Accidental, eg. burns, abrasions, paper cuts, skin tears
Surgical, ie. incision
Due to underlying disease, eg. diabetic ulcers
Due to some skin conditions such as eczema or psoriasis1
Wound healing
Healing is a response to the injury that sets a sequence of events in motion. Except for bone, all tissues heal with some scarring.
The object of proper care is to minimise the possibility of infection and scarring, minimise pain, and promote client comfort.
New insights into wound healing and wound care management have led to a proliferation of wound dressings and care products and it is important to know which is the correct product for the type of wound being cared for.
Wound healing is a complex sequence of events. It requires nurses to have good assessment skills and currency of knowledge about the best treatment options available for managing varying types of wounds.
Statistics
The care of wounds is an important and costly aspect of healthcare in Australia due to the frequency and complexity of clinical presentations involving wounds.
However, Australian data is limited on the incidence and prevalence of chronic wounds within all healthcare settings, particularly within the primary care setting.
The majority of chronic wounds in Australian hospitals and residential aged care facilities (RACF) consist of pressure injuries (84%), venous leg ulcers (12%), diabetic foot ulcers (3%) and arterial insufficiency ulcers (1%).
Approximately 450,000 Australians currently live with a chronic wound, directly costing the Australian healthcare system around AUD$3 billion per year.2
Chronic wounds are most prevalent among people aged over 60 years and those with chronic health problems such as diabetes, obesity and cardiovascular disease, all of which are increasing in prevalence.
Most chronic wounds are linked to at least one of these chronic diseases, particularly diabetes and peripheral vascular disease. Chronic wounds present a significant health and economic burden to the Australian healthcare system, providers of healthcare services and patients themselves.
This burden is often underestimated as available data is largely limited to hospital and residential care facilities. Chronic wounds may also be considered merely as complications of other comorbid conditions or a normal part of ageing and, therefore, not accurately reflected in the data regarding the overall burden of disease. However, chronic wounds have been shown to severely impact quality of life, reduce an individual's capacity to work, and increase social isolation.2
Evidence shows that most chronic wounds are not properly diagnosed or treated and most healthcare providers receive little or no formal wound care training.
Inconsistencies in wound management practice and the use of outdated methods contribute to high costs and poor patient outcomes. With this in mind, key obstacles in providing evidence-based practice in wound management include limited education and training among health professionals, lack of awareness and support to invest in optimal clinical care, and the inadequate reimbursement and high costs associated with providing the best available wound care services.
Appropriate funding and enhanced education in primary care may improve the uptake of evidence-based practice, which would result in faster wound healing and better outcomes for patients.
Therefore, the expertise and skill associated with wound management must be highly emphasised, as care must be adapted to each patient with careful consideration given to underlying disease.2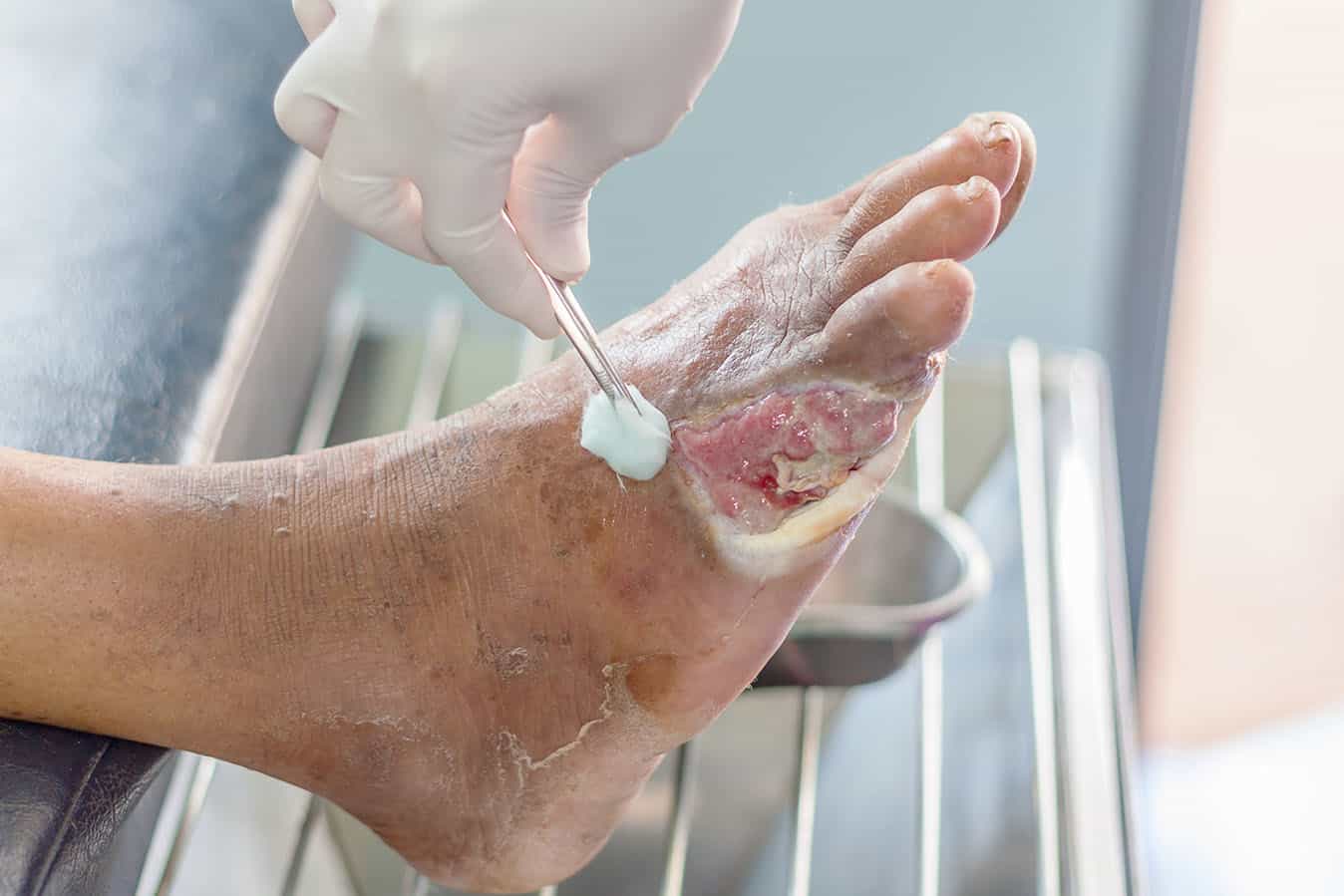 Wound prevention and management
Wounds Australia promote seven core standards for wound prevention and management (the Standards).
The Standards include the scope under which healthcare professionals' practice in collaboration, clinical decision making, documentation, education and corporate governance.
The Standards provide a framework that governs clinical practice, improves safety of care and contributes to care delivery at a consistently high level, promoting positive outcomes.
Standard 1 Scope of practice
Standard 2 Collaborative practice
Standard 3 Clinical decision making: assessment
Standard 4 Clinical decision making: planning and practice
Standard 5 Documentation
Standard 6 Education
Standard 7 Corporate Governance3
References
Government of Western Australia Department of Health 2021. Pressure injury prevention Accessed October 2021

Medicare Benefits Schedule Review Taskforce. 2020. Report from the Wound Management Working Group. Accessed October 2021

Canberra Health Services. ACT Government. 2019. Clinical Procedure: Wound Prevention and Management. Accessed October 2021
This is an excerpt from the Wound Management course on ANMF's Continuing Professional Education (CPE) website.
The complete tutorial offers two hours of CPD.
Topics covered in the course include: Statistics, wound management and prevention, skin structure, the healing process, factors that influence healing, types of wounds, wound assessment, wound management, wound cleansing, wound pain, wound dressings and general wound dressing procedure.
To access the complete course, please go to anmf.cliniciansmatrix.com
NSWNMA, QNMU and ANMF NT members have access to the course for free.
For further information contact the Education Team at education@anmf.org.au