Environmentally conscious Adelaide teenager Tom Webster felt immediately drawn to the global School Strike 4 Climate movement as it emerged in mid-2018.
---
Later that year in November, the 14-year-old joined thousands of students from across Australia in maiden nationwide strikes calling for political action on climate change.
"I just felt connected to everyone there and that all our values were very similar," Tom recalls.
"It was knowing that I could go somewhere and be part of something bigger and make a difference by putting pressure on our leaders to make large systematic change."
The global movement was sparked by Swedish teenager GretaThunberg after she protested outside Parliament in Stockholm in a bid to convince her country to comply with its Paris Agreement commitments.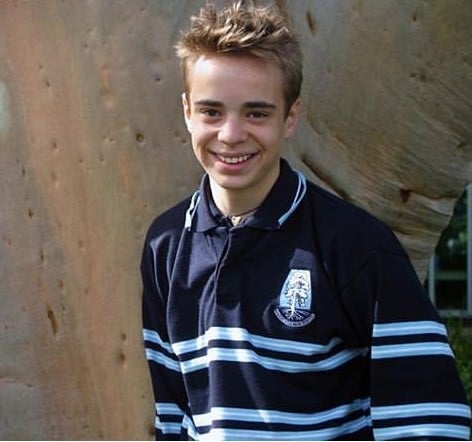 Australian rallies were kick-started by a group of Year 8 students from Castlemaine in Victoria who staged a strike outside the office of Nationals Senator Bridget McKenzie demanding action on climate change.
After South Australia's first school strike for climate change, Tom became more active and joined Adelaide's core organising group of students who meet weekly to plan future strikes and ongoing strategies.
"It's important because it's the future of our planet at stake," Tom says.
"I feel a moral obligation to organise these strikes because I want to be able to tell my children, my grandchildren, my great-grandchildren that at least I tried."
Australia's student climate change activists have outlined three demands – stopping the Adani coal mine, no new coal or gas, and reaching 100% renewable energy by 2030.
Tom labels the inaction on climate change by current government leaders bitterly disappointing.
"It's really disappointing because their actions will have an impact on our future. We're going to be the ones living through the impacts of the climate crisis in a few decades' time."
Since last March, Tom has taken his activism to a new level by striking from school, joining up with fellow organisers on the steps of Parliament House to plan future demonstrations, engage people and grow the movement.
So far, he's been able to maintain his schoolwork and keep up his grades despite the significant commitment.
Tom says the school strikes have drawn a lot of public support and the movement is putting climate change on the political agenda.
Last November, student strikers extended their efforts to Solidarity Sit-Downs, nationwide demonstrations to highlight how the government's inaction on climate change is contributing to catastrophic fire conditions and putting people and communities at risk.
Tom says his commitment to the School Strike 4 Climate movement is unwavering and he encouraged other students and supporters to get involved.
"It's an amazing experience," Tom says of attending a strike.
"I get tingles just thinking about the experiences that I've had and it's just amazing to see so many people that feel the same about this issue as me and that I'm not alone and that there are people who want to see change. When we come together, our voice is so powerful."
School Strike 4 Climate Australia – www.schoolstrike4climate.com