"Yesterday many of my ex-students took the time to message me to say that I was instrumental in their lives," says nurse academic Professor Tracey Moroney, of being awarded the Medal of the Order of Australia (OAM) in the 2021 Australia Day Honours List for her service to nursing education.
---
"It was just so unexpected to hear that I made a difference to people and it made me feel so overwhelmed, that that's what I gave them, the joy of nursing, and that I helped them in their career."
From as far back as when she was a young girl, Professor Moroney, the Executive Dean (Acting) of the Faculty of Science, Medicine and Health and Head of the School of Nursing at the University of Wollongong (UOW), knew she wanted to become a nurse.
"It was more than just helping people," she recalls.
"I think that really what I wanted to do was provide excellent care for them, to return them to some degree of wellness and so as a small child I was always trying to be helpful to people but really sort of keen to develop the knowledge and skills in order to become a really great registered nurse. And I hope that's what I did."
After completing her studies and graduating as a registered nurse, Professor Moroney worked in a variety of clinical roles for a decade, including as a Clinical Nurse Consultant (Neurosciences).
Even in those early clinical days, education was always on the radar.
"I found out early in the piece that I really loved to teach," she says.
"Even in my second year of practice, I was a Clinical Nurse Specialist (CNS) and I volunteered to do the ward in-service program and I took students really early on. I was always drawn to that teaching role."
In 2000, Professor Moroney pivoted into the higher education sector to pursue education, and kicked off with a teaching position at the University of Sydney.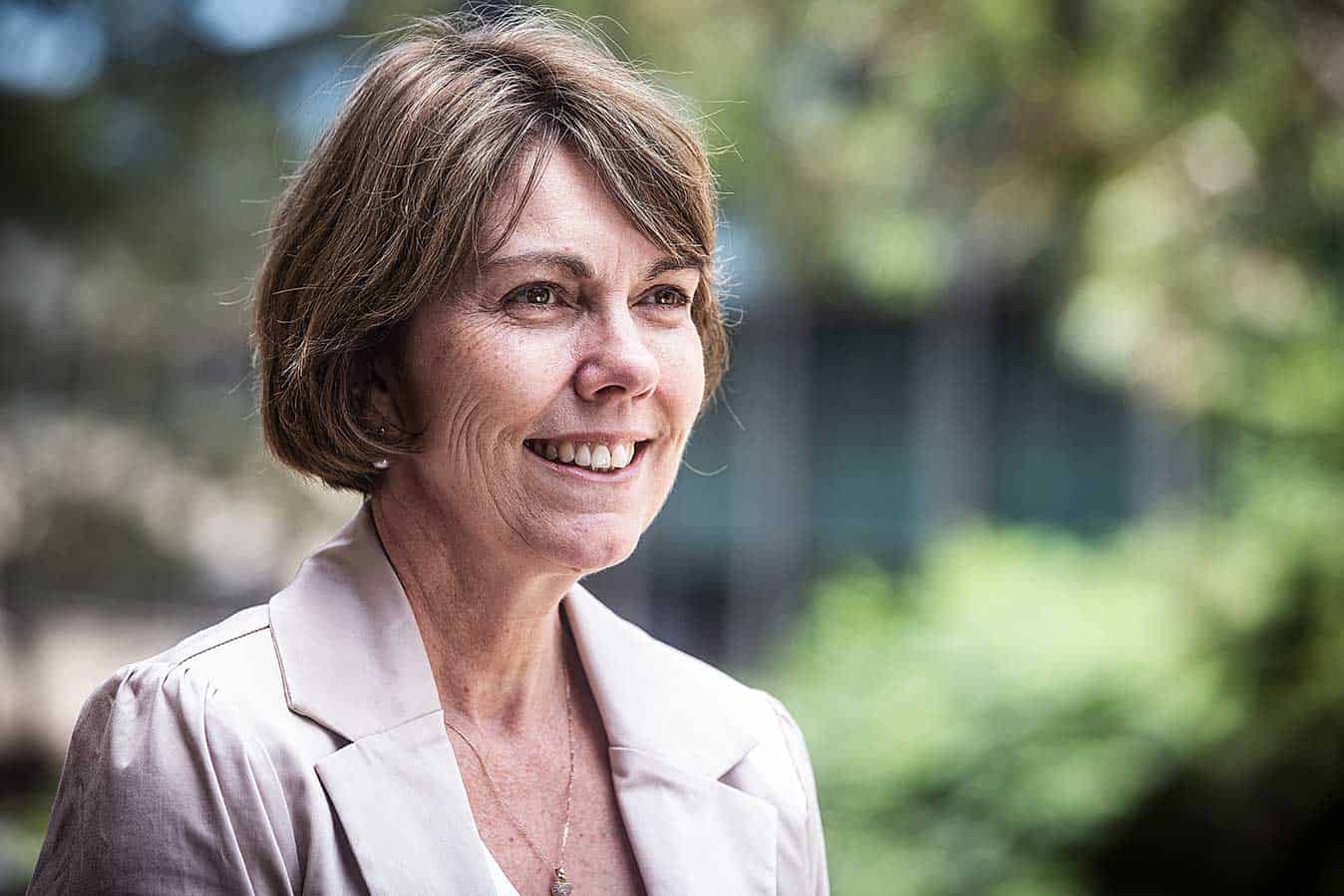 In the university system, over the past two decades, she has held a number of senior leadership positions, including Dean of Nursing at the University of Notre Dame Australia, as well as her current roles at UOW.
She considers the opportunity to prepare the next generation of nurses for practice a privilege.
"I'm starting at the beginning," she explains, of the blank canvas that is student nurses.
"I'm taking students in who've come straight from school and developing their minds to practice. It's obviously important for an educated and skilful workforce, so having that absolute new person is just so exciting to develop."
Professor Moroney found out she would be receiving an OAM for her service to nursing education late last year. She feels "incredibly honoured" to be recognised but is quick to acknowledge the efforts of her colleagues and those dedicated to nursing education and the student experience.
"It's an award for all of us, the quiet achievers, those of us that are interested in students and providing a good curriculum for people to learn to become great registered nurses.
"I've been an academic for 21 years now and preparing the next generation of nurses is my ultimate joy, but also goal. In my leadership roles, I'm also helping support staff in the way they prepare registered nurses."
Significantly, Professor Moroney is also Chair of the Council of Deans of Nursing and Midwifery, a role she counts among her career highlights.
"Being able to speak on behalf of my colleagues is one of my greatest pleasures and being able to advocate for us in the wider market is so important and the way that we're trying to ensure that we have enough resources and that we're well supported in higher education is really important to me."
During her career as an academic, Professor Moroney suggests the education of future registered nurses has evolved in line with advancements within the profession.
"The role of registered nurses has changed," she says.
"We're speaking up about things, we're developing our voice to ensure people get good quality care.
"Quality and safety cultures are important. When I was a new registered nurse, no one spoke to me about speaking up on behalf of your patient, you just did what you were told, in essence. So I think that we've actually started to really change the way that we do that and that's certainly different to when I was a student."
Professor Moroney maintains that her passion for shaping the lives of Australia's future nurses remains as strong as ever and that her goal is to provide them with the same opportunities she was afforded.
"That they go and work in cultures where they can flourish," she says of her hopes.
"As a clinical nurse, I worked in the most wonderful ward environment that allowed me to actually become the person that I am today and I hope all registered nurses have that."
FULL LIST OF NURSES AND MIDWIVES HONOURED
MEDAL (OAM) IN THE GENERAL DIVISION
Patricia Elizabeth Canning: For service to the community, to nursing, and to aged care.
Patricia Ruth Letts: For service to nursing.
Katherine Cameron MacArthur: For service to community health, and to nursing.
Tracey Lynn Moroney: For service to medical education, particularly to nursing.
Elsie May Penny: For service to Indigenous community health.
Edwina Sharrock: For service to community health in the Hunter area.
Patricia Rose Shepherd: For service to nursing, to veterans, and to gerontology.
Amanda Stephen: For service to nursing, particularly to child and maternal health.
HONORARY MEDAL (OAM)
Peter Denzil Craighead: For service to rural health administration.
PUBLIC SERVICE MEDAL (PSM)
Kate Gwendolyne Hackett: For outstanding public service to health care delivery in Western Sydney.