Rural health must secure a major funding boost ahead of a looming federal election in order to address the longstanding disparity in access to healthcare and health outcomes faced by millions of Australians living in the bush.
---
The call for collective action was aimed at more than a thousand rural experts who gathered for the 15th National Rural Health Conference, running under the theme Better Together, in Hobart this week.
Opening the conference last Sunday, Royal Flying Doctor Service (RFDS) CEO Martin Laverty told delegates the upcoming federal election offered an opportunity for rural health leaders to voice what they believe the sector needs across a broad range of areas to be able to achieve progress.
"People are dying earlier in the bush than those who live in the city by upwards of three years," Mr Laverty said.
"People are suffering avoidable chronic illness rates at almost three times in the bush than people in the city.
"We all know this but we have to stop and reflect – why do country people accept that? Why do we as health service providers for remote and rural Australia simply accept these disparities?"
Mr Laverty said numerous political parties had informed him that making a case for a significant funding boost would require a lot of noise showing that a crisis really exists.
"We know what the problems are. We know what the solutions are. The difficulty is that the political process doesn't always hear us."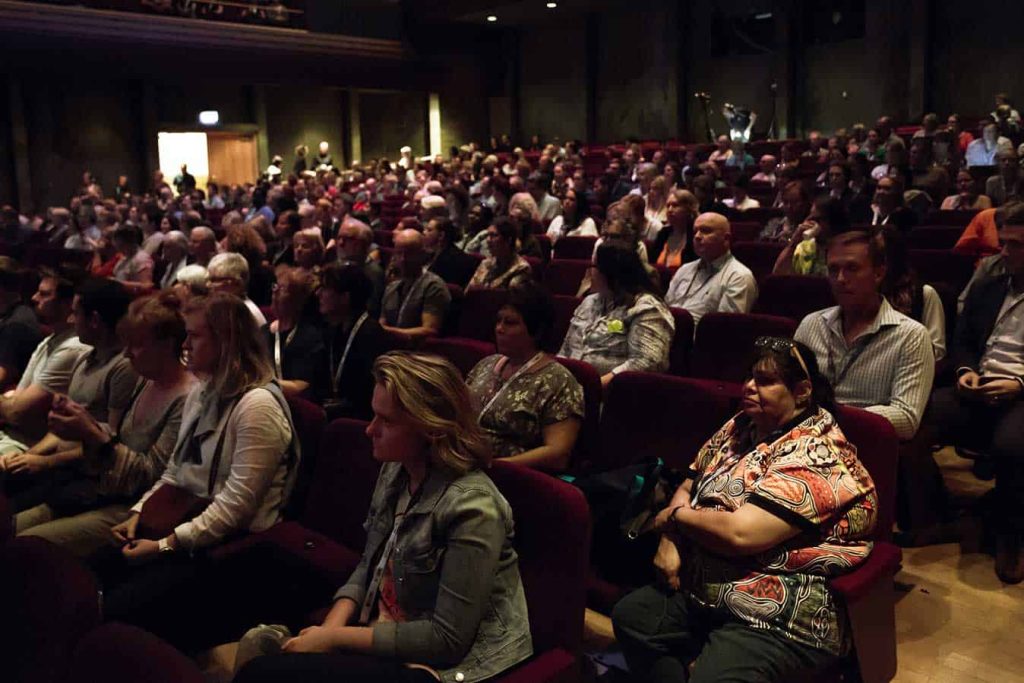 The 15th National Rural Health Conference put the spotlight on issues including access to health services, workforce sustainability, addressing determinants of health, telehealth and climate change.
A unique Sharing Shed allowed delegates to submit recommendations throughout the four-day event to help shape and improve rural and remote health service delivery.
National Rural Health Alliance Chair Tanya Lehmann told the ANMJ current market based funding mechanisms such as the Medicare Benefits Schedule (MBS) and Pharmaceutical Benefits Scheme (PBS) did not work in rural areas because of a lack of workforce, triggered by typically dispersed communities unable to create enough demand for services.
Several years ago, the NRHA compared spending under the MBS and PBS in capital cities with the bush,  uncovering a $2.2 billion deficit.
Ms Lehmann said it is one of the main reasons Australia's peak rural health body is instead calling for a review of funding mechanisms and consideration of pooled funding models in rural and remote to attract providers into communities to deliver much needed care.
"The more remote you go the more the market fails. Any market driven financial incentives won't work and particularly the more remote you go. We see some real success, particularly in remote communities in the Aboriginal Community Controlled Health Organisation model where they pool the money and provide funding to a provider to enable that service."
Ms Lehmann said the upcoming federal election delivered a prime opportunity for country people to make their voice heard and demand better health services that they rightfully deserve.
She stressed the delivery of healthcare in rural communities requires a multidisciplinary approach that includes nurses, doctors, allied health professionals and a mix of locals and visiting providers, as well as people who can facilitate access to emerging strategies such as telehealth.
"Access attributes to 20% of the health difference. We know rural and remote people die younger, they suffer from most forms of cancers, chronic diseases, and have higher smoking rates. We don't want to bang on about the problems we want to get to the solutions and the solutions are that at least 20% of the divide could be bridged just by getting more workforce to where the people need that service."
A final set of priority recommendations generated by the conference's Sharing Shed were unveiled on the final day on Wednesday afternoon and tabled to guest speaker, Nationals Deputy Leader Senator Bridget McKenzie, Regional Services Minister, who announced $62.2 million in funding for the National Rural Generalist Pathway during her address.
A focus on Aboriginal and Torres Strait Islander Health, including expanding Aboriginal Community Controlled comprehensive primary healthcare services and addressing underlying social determinants such as housing, education, and employment, led the wide-ranging list of recommendations rural health leaders believe can change the current landscape.
Other priority recommendations pinpointed access to healthcare, increased support for nursing and midwifery led models of care and expanded rural generalist roles across all health professions, and enabling the workforce through improved support in areas such as recruitment and retention and telehealth.
A recommendation to address the ecological, social, economic and cultural determinants of health also outlined calls for a National Rural Wellbeing Strategy, the creation of a National Sustainability Development Unit to respond to the UN's Sustainable Development Goals and address climate change, and tackling rural poverty through taxation and welfare reform such as increasing the NEWstart allowance and stable housing.
Ms Lehmann said there was no "silver bullet" that could fix all of the issues currently facing rural health but said a genuine uprising was emerging as the sector and its people stand up for better healthcare and outcomes.
"Let's start thumping the table. Let's start demanding a fair go for rural and remote Australians. We deserve equivalency of healthcare investment in our rural and remote communities and equivalency of investment isn't going to be achieved through market driven funding models so we have to get smarter about what it's actually going to take to deliver the care where it's most needed to our most vulnerable and remote and isolated communities."