Mark Aitken – Stakeholder Engagement Manager Nurse & Midwife Support looks at how to support yourself and your workmates when they are feeling tired and stressed, particularly during COVID-19 (or any stressful circumstances).
---
2020 has served up some very challenging times for many nurses and midwives; between the devastating bushfires, prolonged drought and COVID-19 many are feeling the pressure.  In fact, I can't think of another time in my 30+ year career where we have faced so many challenges in such a short space of time.
Nurses and midwives are key workers in times of crisis and frequently in the thick of it with those they care for. Many are going above and beyond to care for those impacted by COVID-19. This can be tough and chances are you may need support.
Nurse & Midwife Support is available 24/7 to support nurses and midwives no matter where you are in Australia 1800 667 877 www.nmsupport.org.au
Ongoing stress anxiety and fatigue
Many nurses, midwives and students have reported that working during COVID-19 pandemic has been extremely challenging, with many experiencing anxiety, stress and fatigue.
Nurses and midwives reported through a survey sent to ANMF (Vic Branch) members that they are feeling exhausted; scared for their families, for patients and aged care residents; and challenged by shifting advice on PPE and constant attention to infection control.
Despite this, 43% said they didn't seek help from a support service because 'I feel I should be able to cope' and 20% said 'I'm embarrassed to ask for support'.
You are working in a one-in-100 years pandemic in which you are not only dealing with the fear of contracting COVID-19 and hearing about your colleagues who have contracted coronavirus. You may also be experiencing the challenges of COVID-19 restrictions. Even the most seasoned nurse or midwife could be troubled by this! And need support, we want you to know you aren't alone.
Accessing Support
If you don't feel comfortable or are not quite ready to seek support from a formal support service these resources, tips and this information will assist you to understand the ways you may find support. The important element is that if you aren't feeling OK reach out for some sort of support sooner rather than later.
Many nurses and midwives have told us that a key ingredient assisting them through the COVID-19 associated challenges is the support and friendship of other nurses and midwives.
Talking to a friend or colleague
Friendship is one of the most valuable relationships many of us experience. I was recently reminded of this as I celebrated ANOTHER birthday. My first ISO birthday. A birthday without friends and family in the same physical environment. Like all nurses I know I'm very good at adapting and making the most of a challenging situation. So, I made the most of my ISO celebration.
There were plenty of phone calls, text messages, emails, post office parcel pickups, laughter, stories told of birthdays past and a ZOOM party to end the day. Who knew about ZOOM parties a year ago? The part of this I enjoyed most was talking to my mates. We offered mutual support and care.
Our nurse/midwife mates are there for us at work, during significant events, in good times and bad. We laugh and cry together sharing dreams, aspirations, our sadness, deepest secrets, our vulnerabilities, grief and loss. And yet some nurses and midwives feel alone.
Nursing has a proud history of never leaving a mate behind. Colleague supporting colleagues. Stories of nurses working in war zones remind us of this. Some were prisoners of war continuing to care for other POW's as their own health deteriorated. These stories of heroism, sacrifice and mateship humble me. Check out their stories at the Australian war memorial website.
So how do we support each other and how do we know when a colleague or friend may need support? And how do we open up the conversation to check that our nurse/midwife mates are OK?
The importance of active listening
Listening is an important part of being a friend, a supportive colleague and checking that your mates are OK. Many times, nothing needs to be said. So much may be expressed through body language and offering an attentive ear.
Matt Ball, Nurse Practitioner and Psychotherapist founded the Humane Clinic devoted to listening. Matt has set up the Just Listening Community that supports by offering emotional connection to community members who are in distress and crisis.
Not sure what to say?
If you are concerned about someone and you don't know what to say this simple phrase is  often the answer:
RU OK?
If the response is no. Demonstrate empathy and concern, let them tell you their feeling without judgement and ask how you can help. RU OK? have excellent resources and tips for how to be a supportive during this type of conversation if you need a hand.
Self-care-looking after YOU
As nurses and midwives, we understand the importance of health and wellbeing to those we care for. But sometimes we put our own wellbeing last. No matter what stressors we face in life we need to nurture our own emotional, physical and social health. What techniques can we build into our day so that we don't just cope, but thrive?
We hear from some nurses and midwives who feel that self-care is an extravagance or something only a weak person would need, but this is not true. While self-care once seemed like a foreign concept, there is increasing understanding that not only is it beneficial for our personal health, but by taking time for ourselves we also become better clinicians.
Self-care – what is it and why is it important?
Self-care is any activity we do deliberately to take care of our mental, emotional and physical health. It's a simple concept but is often overlooked and can improve mood, energy and wellbeing.
Ensure that we feel fit, healthy and able to live our best lives and be fully present to the needs of those we care for is incredibly important and self-care can play a crucial role. As people who care for others as the fast-paced, unpredictable and people-focussed work we do can drain our reserves if we aren't careful
Finding self-care methods that work for you is crucial, as is carving out the time so that you do them and celebrate it regularly. It doesn't have to be anything fancy or expensive, you can do it on a budget. By scheduling self-care practices, any conflicts or challenges that arise throughout the day become easier to tackle.
Self-care checklist
This self-care checklist may assist you to ensure your self-care is on track:
Are you able to take time for yourself without feeling guilty?
Do you believe you deserve self-care?
Do you know the difference between self-care and self-indulgence?
Do you realize self-care does not equal weakness?
Are you okay with slowing down sometimes?
Do you have a go-to list of self-care activities?
Do you make leisure time a priority?
Have you made self-care a habit?
Do you have a basic self-care plan, preferably in writing?
If you answer no to any of these questions it might be time to take a look at what you can do to make a change. You can even call us to help you find some options and ways to integrate self-care into your life.
Tips for self-care
Here are some things to consider and try to integrate self-care into your life:
self-care is individual, what works for 1 person may not work for another. Don't be hard on yourself if you try something and it doesn't work. Acknowledge the feeling and try something else;
relaxation- choose an activity you enjoy that replenishes you e.g.  mindfulness, meditation, fresh air, spending time with people you like, regular breaks from work and build in relaxation time;
establish a self-care routine ;
limit alcohol and caffeine- drink plenty of water;
schedule health checks-take responsibility for your own health;
do something each day that makes your heart sing;
do things mindfully–eat, walk, observe;
exercise, gym, yoga, team sports-whatever works for you;
practice positive self-talk;
engage in supervision if work is following you home;
educate yourself–knowledge is power;
listen to your body–don't ignore your need for rest;
meditate/practice mindfulness–use an app -e.g. Headspace/ Calm/ Buddhify;
have a break from technology; and
connect and socialise with people that make you happy.
Connection is key!
Thank goodness for our friends and all the support they give us.
And in the immortal words of the Golden Girls theme song:
"Thank you for being a friend
Travelled down a road and back again
Your heart is true, you're a pal and a confidant

I'm not ashamed to say
I hope it always will stay this way
My hat is off; won't you stand up and take a bow

And if you threw a party
Invited everyone you knew
Well, you would see the biggest gift would be from me
And the card attached would say

Thank you for being a friend
Thank you for being a friend
Thank you for being a friend
Thank you for being a friend"
Remember if you would like any support with anything, including how to support a friend or colleague, you can call our confidential support line 24/7 on 1800 667 877 or access our website articles.
Your health matters.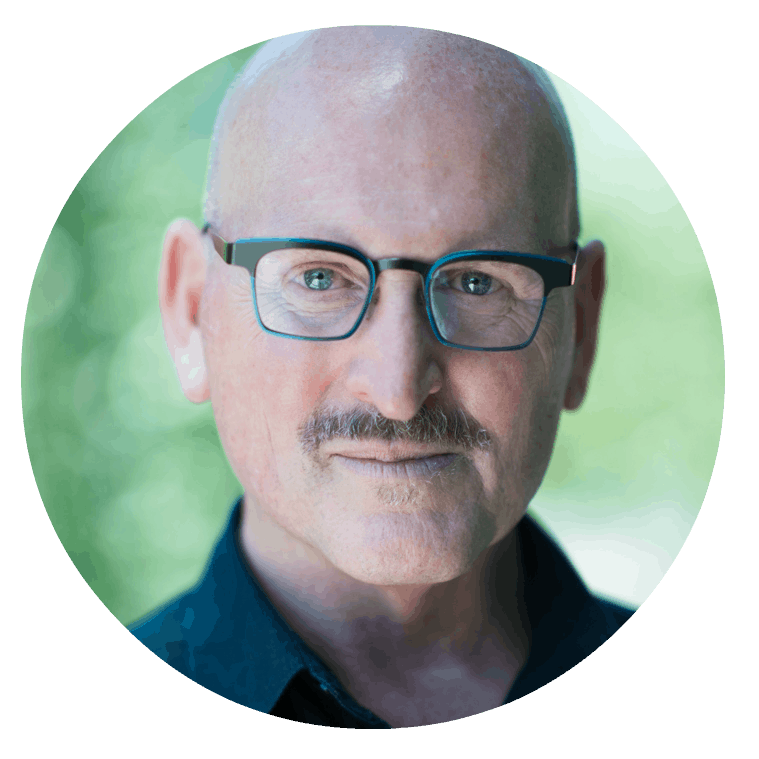 Mark Aitken
RN Stakeholder Engagement Manager – Nurse & Midwife Support
Support services:
Nurse & Midwife Support 1800 667 877 and nmsupport.org.au
Beyond Blue 1300 224 636 – They also have some great online resources to support health care workers.
You can also access Your Employee Assistance Program (EAP)
Lifeline 24/7 on 13 11 14
Suicide Call Back Service 24/7 on 1300 659 467
Kids Helpline 24/7 on 1800 55 1800