Sessional Teaching Registration 2022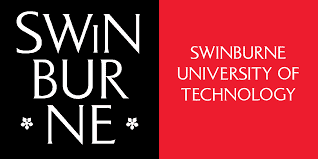 The School of Health Sciences brings together Swinburne's renowned teaching and research capacity in the areas of biomedical science and statistics, nursing and allied health, psychology, nutrition, health promotion, public and environmental health, and exercise and sport science. Our teaching is underpinned by our internationally recognised research, giving our students access to the latest developments in their disciplines for an authentic learning experience. Through innovative and flexible courses, we aim to develop graduates who are digitally literate, creative and critical thinkers and who are work-ready.
We are seeking experienced and motivated sessional teaching academics, who are committed to delivering outstanding student learning experiences. The School of Health Sciences has teaching activities that occur across the Departments below:
Department of Health Science and Biostatistics
Department of Nursing and Allied Health
Department of Psychological Sciences
For further information about the School of Health Sciences please visit the website here:
https://www.swinburne.edu.au/about/our-structure/organisational-structure/schoolsdepartments/school-health-sciences
As a sessional teaching academic within the School, you will support the delivery of our undergraduate and postgraduate units of study. Under the direction of the Unit Convenor, Course Director or Department Chair, the following range of teaching activities may be assigned:
Tutoring
Marking
Workshop facilitation
Other required academic activity including lecturing
Sessional teaching academics are employed on a casual basis with teaching activities occurring within or across the School Departments.
Learn More