School Nurse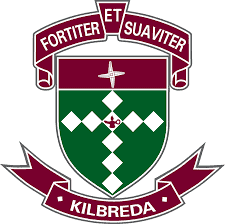 Founded in 1904, the College embraces the legacy of Saint Brigid and is committed to the core values and beliefs of the Brigidine tradition of Strength and Kindliness. Kilbreda students today have every opportunity to become women of hope and compassion with a personal commitment to justice and the courage to speak out and respond to the needs of others.
The College was recently recognised by The Educator as a 5 Star Employer of Choice.
The Position
This position is newly created for the College and is an exciting opportunity for someone to really take charge of this area. The role of School Nurse has responsibility for the overall running and organisation of the Health Centre and first aid facilities, along with the provision of first aid services and management of student medical records.
Responsibilities of the role will include:
Nursing duties (as they relate to the needs of the College)
Preparation for excursions, camps/trips and College events with respect to first aid and medical information
Health Centre and first aid supply management
Occupational Health and Safety
About You
The successful candidate will:
Hold current nursing qualifications (Registered Nurse (RN) or Enrolled Nurse (EN) with medical endorsement) and have a comprehensive knowledge/treatment of Diabetes, Anaphylaxis, Allergies and Asthma.
Have completed 2 years working as a primary health care nurse or school nurse or adolescent health nurse in a clinical setting (highly regarded, not essential)
Demonstrated skills and experience in clinical nursing assessment
Excellent organisational and time management skills
The ability to work under pressure and remain calm and considerate
Strong communication and interpersonal skills
Demonstrated ability to work independently and as part of a team in a professional and collaborative manner.
A current WWC check (employee) and National Criminal History Check are essential requirements of this position.
This position will be Full Time, ongoing, ideally commencing Term 1, 2023
If this sounds like the role for you then don't hesitate, apply online via our website now: https://www.kilbreda.vic.edu.au/our-college/employment/
Applications will close January 20th 2023
Kilbreda College is a child safe employer and is committed to the welfare of children and their protection. All potential employees and volunteers will be required to comply with the School's Child Safe Policy and Code of Conduct. Applicants will be required to undergo police and background checks in accordance with this policy.
Learn More