Registered Nurse (Wide Bay Hospital and Health Service)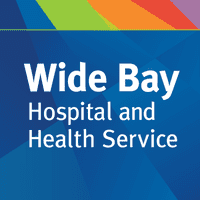 Job ad reference: QLD/H2306WB496461
The Registered Nurse (RN) provides clinical and patient-centred care within a hospital environment, supporting the facilitation and provision of quality and cost effective nursing services which are consistent with contemporary standards and evidence-informed practice.
Location:                   
Medical, Surgical, Sub-Acute, Peri-operative, Emergency, Intensive Care, Paediatrics, Mental Health, Prison Health and Rural Nursing Services, Bundaberg, Hervey Bay and Maryborough Hospitals, Maryborough Correctional Centre and Wide Bay Rural Facilities
 Remuneration:
You will receive a competitive remuneration package value up to $117,580 p.a., comprising salary between $80,342 – $103,053 p.h. (f/t) or salary rates between $40.52 – $51.97 p.h. (p/t), employer contribution to superannuation (up to 12.75%) and annual leave loading (17.5%) (Nurse Grade 5) (Permanent Full Time, 76 hours p.f. and Permanent Part Time, hours negotiable). (Applications will remain current for 12 months).
Enquiries:                   Nikki Goodwin (07) 4325 6988 or 0438 820 373
Closing Date:            Wednesday, 26 July 2023
Learn more