Registered Nurse – Various Roles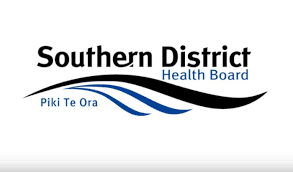 Ever seen a New Zealand postcard? It's not hard to capture a worthy shot. What you're actually seeing, is the picturesque scenery at home in our Southern region, on any given day. Crystal-clear lakes, beaches barely touched, snowy mounts and remarkable glaciers – there's endless wonder here down south, and right now, there's a chance for you to put yourself in the picture.   
At Te Whatu Ora Southern, we're looking for a wide range of motivated, skilled nurses ready to make an exciting leap. If you're a qualified Critical Care, Emergency, Medical, Surgical or Mental Health nurse, and you've been considering a change, consider making that postcard-perfect lifestyle your reality.  
You'll be pleased to find we do things a little differently down here. With roles available across three hospitals in both Dunedin and Invercargill, we're offering the unique opportunity to experience working at any or all of our hospitals first – the chance to find your fit before you settle in. Plus, our nursing programmes offer real variety as you can choose to move across departments within your shifts, building a dynamic role that truly suits you.  
We're after passionate nurses who love what they do and are always looking for new opportunities to learn or impart their knowledge to help others thrive. You'll be a conscientious carer ready for your next opportunity to shine – perhaps somewhere with a backdrop that better suits the lifestyle you crave. And whether you're an active relaxer with a spirit for adventure, or after a quiet reprieve from the hustle and bustle, you'll find it all down here. You might be after a slight downsize, ready to embrace the little big city of Dunedin, where you're never far from a natural wonder or the chance to seek a thrill, but still within a city with plenty on. Or perhaps you'll head further south, where the family will enjoy the peace and quiet of Southland, and have hundreds of km's of natural beauty right there on your doorstep. Wherever you're headed, we'll help you make it a good move, as you join a fun, close-knit work community with no shortage of friendly faces.  
If a change is on the cards, now is truly the time to make it happen. Get in touch to discuss joining us here down South, and seize the lifestyle you've always pictured. 
Learn More