Registered Nurse NICU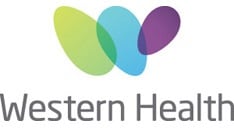 An exciting opportunity exists for permanent Registered Nurse positions in Newborn Services.
As a member of the Newborn Services health care team, the Registered Nurse is at the forefront of the provision of high quality neonatal care to patients and their families on a day-to-day basis. If you want to be part of a team that supports and encourages you to provide best care, we want you to apply to become part of the expanding Joan Kirner Women's and Children's (JKWC) Newborn Services team.
To be successful in this role you
Must hold a post graduate qualification in Neonatal Intensive Care (or equivalent)
Have a minimum 2 years' recent clinical experience in noenatal intensive care (post grad)
Must enjoy and thrive working in a multidisciplinary team
Need a positive and flexible approach to workign in a dynamic environment
Must have excellent communication skills and the ability to perform to high standards as part of a great team of professionals
Learn More