Registered Nurse (Grade 2) – Anaesthetics and Recovery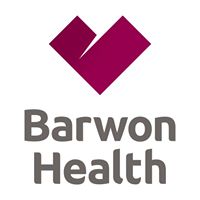 Broaden Your Horizons
Line up your life and career with us at Barwon Health in Victoria, Australia 
Join Barwon Health during this exciting expansion and make a difference to our community
Gain invaluable experience in an ongoing Full time or part-time role within Surgical Services
Work within the 10 theatre Operating Suite at University Hospital Geelong with a supportive team.
Barwon Health is the major regional health provider for the Barwon South West region. It is one of Victoria's largest regional health services with one of the busiest hospitals in the state, University Hospital. We serve over 500,000 people through the efforts of over 8,000 staff and more than 1200 volunteers. We provide care at all stages or life and circumstance through a wide range of services from emergency and acute to mental health, primary care, community services, aged care, and subacute/rehabilitation. Care is provided to the community through over 28 key locations throughout the region.
About the role 
The Registered Anaesthetic and or Recovery Nurse is responsible for the provision of patient/client/resident focused holistic nursing care to those assigned to him/her, in order to achieve desired clinical outcomes.
About the culture
You will have the opportunity to be part of a highly skilled, professional, friendly and dedicated workforce who take pride in providing high-quality service. You will have support and guidance from fellow team members and management who exhibit our Barwon Health values, respect, compassion, commitment, accountability and innovation. We are all dedicated to supporting the organisation in achieving our vision of – By 2050 everyone in our community enjoys the best health and wellbeing in Victoria.
Flexible working arrangements
Professional development
Access to employee wellness facility
Salary packaging
Social club
Doorstep to the Great Ocean Road, Bellarine Peninsula and the Surf Coast
Learn More