Registered Midwives (Antenatal Ward) – Perm and Temp FT/PT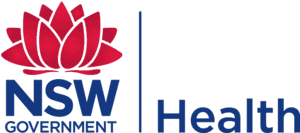 Requisition ID: REQ316649
About The Opportunity
Midwifery at Campbelltown Hospital is one of the best Maternity and Birthing facilities in NSW. With four models of care available to parents, the options for growth and development for midwives is endless. The midwifery team is supportive of empowering mothers in their pregnancies, labour and post-partum periods and seek to allow mothers to have natural, safe and informed births. With one of the highest rates of vaginal births in NSW (over 70%), Campbelltown Hospital Midwifery prides itself on providing holistic care for mothers and enabling them to have the birth of their choice. The hospital has a diverse patient base and with many young families are moving to the area, you will see many mothers through their first birth and beyond.
The midwifery team is supportive in ensuring growth and development for the team. Senior management are readily available to speak with and want to help each individual succeed in their careers. At Campbelltown Hospital, you will get hands on experience and be a part of the birthing process. If you are looking to gain valuable experience in your career and be a part of one of the best, most supportive Midwifery teams in NSW, apply now!
There are a number of vacancies available, both permanent and temporary.  The temporary roles are until 23/11/2022 with the possibility of extension.
Life at South Western Sydney Local Health District is rewarding, progressive and diverse and is always focused on achieving our Vision of Leading Care, Healthier Communities.
What you'll be doing 
The midwife is a responsible and accountable professional who works in partnership with women to give the necessary support, care and advice during pregnancy, labour and the postpartum period, to conduct births on the midwife's own responsibility and to provide care for the newborn and the infant.
This position may entail rotating through various clinical areas such as: Birthing Unit, Post/Antenatal Ward, Special Care Nursery and Antenatal Clinic.
South Western Sydney Local Health District (SWSLHD) is focused on achieving our Vision of Leading Care, healthier communities. All staff are expected to act as an appropriate and effective role model, promoting a culture that supports practices that reflect the NSW Health CORE values of Collaboration, Openness, Respect and Empowerment through demonstrated behaviors and interactions with patients, clients and employees.The vision of SWSLHD Nursing and Midwifery Service is Compassionate Nursing and Midwifery Care Always, through leading effective workplace cultures that improve the patient experience.
Where You'll Be Working
At South Western Sydney Local Health District we are proud to be an equal opportunity employer, where we don't just accept differences but we honour and support it. Committed to providing a working environment that thrives and values diversity, we encourage people of Aboriginal and/or Torres Strait Islander background and people with a disability to apply.
Closes: 19 June 2022
Learn more