Registered Midwife – Various Roles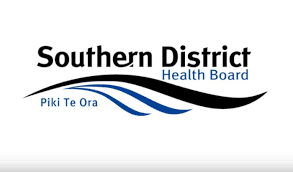 Is it time for a new journey? A change of scenery or lifestyle?  
With us, you'll also have every chance to stand out – to let your personality and passions shine – all while living a stand-out life in the beautiful Southern Region of New Zealand. From picture-perfect natural backdrops, to adventure opportunities right on your doorstep, there's no way you won't experience a truly stand out lifestyle. Yet you'll also fit right in, thanks to our supportive, welcoming culture and community, who can't wait for you to come and join us. 
Your new job 
At Te Whatu Ora Southern, we're looking for motivated, passionate Midwives who are ready to make an exciting leap. Our people love what they do and where they're doing it – and we know that you will too. 
We have roles available across both Dunedin and Invercargill, giving you the unique opportunity to experience working in multiple regions – and the chance to find your perfect fit. 

 

You'll have the freedom and autonomy to work in a setting of your choice so you can truly stand out. Midwifery is a hugely essential role in women's healthcare – and the NZ system is built with that in mind – so you'll have the choice to work either at a primary maternity unit, or a secondary or tertiary unit within a hospital, where the levels of care required are more complex and continuous.

 

You'll be providing valuable prenatal, delivery and postnatal care – helping women at each stage of their journey.

 
Your new home 
Our region truly is stand-out, no matter where you go. You might choose to embrace the little big city of Dunedin, where you're never far from the great outdoors, but can still enjoy a bit of the bustle and a vibrant cultural scene. Or you might prefer to take the family further south to Invercargill, where you'll enjoy a little more peace and quiet, and have hundreds of KMs of natural beauty right there in your backyard. Wherever you're headed, we'll make your move a great one, as you join a fun, close-knit work community with no shortage of friendly faces. We know you'll fit in straight away. 
Get in touch 
We're inviting people to come and be part of a tight knit team, healthcare system and community… but to also come and be yourself and live the life you want to lead, free of hustle, bustle and big city stress.  
As a midwife, you're no stranger to the big moments; the stand-out parts of life and the journey beginnings. So now, take the opportunity to begin your own. Have time for what makes you tick, fit in with our friendly and supportive work family, and grow a stand-out career.  
Get in touch – we can't wait for you to join us.  
Learn More