Registered Midwife – Midwifery Group Practice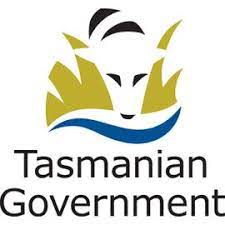 Do you want to live and work in the best place on earth?
Tasmania offers an enviable lifestyle in one of the world's most beautiful natural environments. It is the smallest Australian state, with all the services and facilities of a big city in a relaxed and safe community setting. Short commutes with restaurants, beaches, and iconic at-home getaways within close proximity make for the perfect work life balance. Living here you will have the best of everything – career opportunities, an active and healthy Tasmanian way of life, space and a connected community.
The role:
The Department of Health is looking for experienced midwives to join our Midwifery Group Practice team. We have an exciting opportunity to become part of a small team offering continuity of care to the women of the North West Coast of Tasmania. We are looking for midwives with a minimum of 3 years of experience working across the full continuum of maternity care to provide antenatal, intrapartum and postnatal care within the Midwifery Group Practice team.
The North West Integrated Maternity Service
The North West Maternity Service offers you an opportunity to work in a pristine environment in the North West Coast of Tasmania.
Our MGP team is a small team with exciting opportunities for growth
MGP works across both the North West Regional Hospital situated in Burnie, and the Mersey Community Hospital situated in Latrobe.
Birthing services occur in the North West Private Hospital – and you are required to go through a credentialling process to provide intrapartum care.
North West Maternity Services is currently in an exciting change transition phase – from 1 November 2024 the Tasmanian Health Service will also include birthing services – meaning credentialling will no longer be required.
Details of Appointment
Multiple Permanent full time / part time, shift-worker positions working up to 76 hours per fortnight commencing ASAP
Salary: $69, 835 – $92, 339 per annum (pro rata) + 10.5% superannuation + access to salary packaging
In addition, the following allowances calculated on the salaried incremental point may be available:
Post Graduate Allowance of up to 7.5% based on qualification type
Professional Development Allowance of up to $750 per annum
Salary range is in accordance with Nurses and Midwives (Tasmanian State Service) Award 2019 and the Caseload Midwifery Industrial Agreement 2019
Eligibility:
Successful applicants will be required to meet the essential criteria:
Registered with the Nursing and Midwifery Board of Australia as Registered Midwife
Current Working with Children Registration
How to Apply
Please visit our website: www.jobs.tas.gov.au
For more information
Miriam Symons or Sharni Siely
Acting Nurse Unit Managers – Integrated Maternity Services
Phone:  0459 801 456
E-mail: miriam.symons@ths.tas.gov.au and sharni.siely@ths.tas.gov.au (if contacting via email, please include both contacts)
Learn More