Registered Midwife (Maternity Services)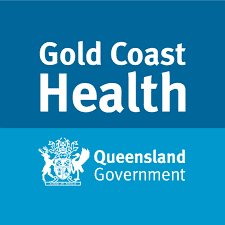 This role provides midwifery care and support across the whole of Maternity Services including antenatal, intrapartum and postnatal care, using a women and family centred model of care. Based in Southport.
For further information on our health service, please watch our corporate video:
The Role
An opportunity has become available for several Registered Midwives (Maternity Services) to join Gold Coast Health (GCH) where the focus of our 10 000-strong team is on providing world-class health care to people living in the Gold Coast, and northern New South Wales region of Australia.
You will
· Provide antenatal, intrapartum and postnatal care to women and their families
· Work to full scope of practice and be expected to rotate throughout the whole of Maternity Services
· Be responsible and accountable for providing patient focused, evidence-based midwifery care
· Facilitate a positive learning environment for all students and learners in the unit
· Maintain a positive workplace culture and provide support to other midwifery staff, students and the interdisciplinary team
About you
To be successful in this position you will require:
· Bachelor of Midwifery or equivalent
· AHPRA Registration
· A graduate certificate or greater within a relevant specialty area is highly desirable
· Membership of, or affiliation with the Australian College of Midwives will be well regarded
· Evidence of vaccination, or be able to be vaccinated against and remain vaccinated against – Measles, Mumps, Rubella, Varicella (Chicken Pox), Pertussis (Whooping Cough), Hepatitis B and COVID 19
· Tuberculosis screening, to identify if the tuberculosis vaccination may be required
· Declaration of serious discipline history must be disclosed
Benefits
· Flexible work options
· Career Development
· Salary Packaging
· Modern Facilities
· Diverse Work Culture
· Research Opportunities
· Up to 12.75% super
· 17.5% leave loading
Salary
· Permanent full time, permanent part time, temporary full time, temporary part time (several positions, 6 months with possibility of extension, hrs negotiable)
· Base salary ranging from $74 281 – $95 278 per annum, $2847.20 – $3652.00 per fortnight, $37.46 – $48.05 per hour
About Us
Maternity Services at the Gold Coast University Hospital (GCUH) are a level 5-6 tertiary service, providing comprehensive maternity care to over 5000 Gold Coast women and their families. Women's services are provided within the GCUH and community centres and the care is provided using a women and family
centered model of care. Maternity services included antenatal and ambulatory services, birth suites and maternity assessment centre, two 20-bed Maternity Inpatient Units, home visiting midwifery and lactation services. Midwifery services are provided within the GCUH and in community settings.
Maternity services also include a Maternal Fetal Medicine service (MFM), Maternity Hospital in the Home (MHITH), 24-cot Special Care Nursery and 9-cot Intensive Care Unit. This service is based at Southport.
About Gold Coast Health
· Nationally and internationally recognised location for innovative medical research and health care
· Annual operating budget exceeding $1.5 billion
· More than 1100 beds across three hospitals – Gold Coast University Hospital, Robina Hospital, Varsity Lakes Hospital and Robina and Southport Health Precincts
· Secondary and tertiary health services across more than 20 facilities
· Opportunity to combine professional advancement, job satisfaction and relaxation into one fulfilling lifestyle
· A workplace culture that encourages people to bring their whole selves to work so that they can perform at their best
· Committed to reflecting the diversity of the Gold Coast community and ensuring each staff member is included and feels like they belong
Job Ad reference: GC451820
Please note: no third-party applications will be accepted.
Learn More