Registered Midwife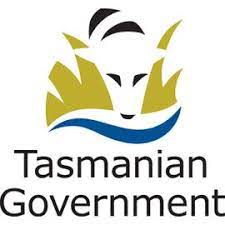 Do you want to live and work in the best place on earth?
Tasmania offers an enviable lifestyle in one of the world's most beautiful natural environments. It is the smallest Australian state, with all the services and facilities of a big city in a relaxed and safe community setting. Short commutes with restaurants, beaches, and iconic at-home getaways within close proximity make for the perfect work life balance. Living here you will have the best of everything – career opportunities, an active and healthy Tasmanian way of life, space and a connected community.
Launceston is Tasmania's second largest city, renowned for its food and wine culture and heritage architecture. It is a thriving centre for excellence and the gateway to the wonderful Tamar vineyards, bushwalking tracks and nearby mountain biking mecca of the northeast. Launceston hosts the beautiful Cataract Gorge complete with walking trails, rock climbing, the famous chairlift and swimming pool.
Click here to go on a tour of our beautiful city.
The Role:
The Registered Midwife:
• Strengthens health outcomes through the provision of safe quality, clinically appropriate midwifery care in partnership with women, their families and other health professionals.
Note: – Please refer to the Statement of Duties for all the selection criteria of this position to address in your application.
The Maternity Unit, Launceston General Hospital:
The Launceston General Hospital (LGH) is the major referral hospital in Northern Tasmania.
As a Registered Midwife you will be part of the team that delivers approximately 1,600 new born babies each year. With a 6 bed Labour Ward, 30 bed Maternity Unit and 9 bed Special Care Unit your work will be fast paced and very rewarding.
You will have the opportunity to work in various models of midwifery care including ante-natal, birth and post-natal including community based post-natal care, Midwifery Group Practice and Team midwifery.
Opportunities for career advancement and access to professional development.
We Offer:
Flexible working hours to enable work/life balance
Relocation allowance for successful interstate applicants can be negotiated
Details of Appointment
Multiple permanent and fixed-term, full time and part time, shift work (fully rotational), commencing as soon as possible.
*hours to be negotiated with the successful applicant
Applicants should note that, for a period of six months from the date of publication, this selection process may be used to fill subsequent or similar full time and part time vacancies.
Salary: $67,982- $93,964 pro rata per annum + 10.5% superannuation + access to salary packaging
Access to the Grade 4 salary range $87,970 – $93,964 is subject to successful application for progression to Grade 4
Salary range is in accordance with Nurses and Midwives (Tasmanian State Service) Agreement 2019
For More Information 
Jenny Pople
Position: Nurse Unit Manager, Maternity Unit
Phone:  (03) 6777 8948
E-mail: jennifer.pople@ths.tas.gov.au
Learn More