Paediatric Nurse Practitioner- RPA Virtual Care Centre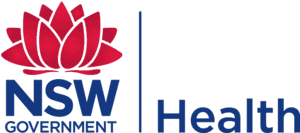 Employment Type: Permanent Full Time
Position Classification: Nurse Practitioner
Remuneration: $124,618 – $133,431 per annum
Hours Per Week: 38
Requisition ID: REQ233398
Sydney Local Health District (SLHD) is seeking a dynamic Nurse Practitioner to join our Paediatrics team at Camperdown!
Do you have current registration with AHPRA and authorised to practice as a Nurse Practitioner by the NSW Nurses & Midwifery Registration Board (AHPRA) or working towards such a qualification? If transitional, do you have 5 years full time equivalent post registration experience, with at least 3 years full time equivalent clinical experience in the specialty of the Nurse Practitioner role?
Do you have demonstrated evidence of the use of critical and reflective thinking, complex reasoning and analysis to guide assessments, clinical judgements and decisions whilst managing complete episodes of patient care?
RPA Virtual Hospital is an exciting addition to SLHD services and facilities. The successful applicant will have the opportunity to actively participate in the delivery of new and innovative models of virtual care.
The Nurse Practitioner Paediatrics provides virtual care for paediatric patients in the Special Health Accommodation and Community settings. This position is within RPA Virtual Hospital.
A nurse practitioner (NP) is a registered nurse educated and authorised to function autonomously and collaboratively in an advanced and extended clinical role. The NP role includes the assessment and management of patients using nursing knowledge and skills and may include but is not limited to initiation of diagnostic investigations, prescribing of medications and direct referral of patients to other health care professionals. The NP role is grounded in the nursing profession's values, knowledge, theories and practice and provides innovative and flexible health care delivery that complements other health care providers.
Learn More