Operational Director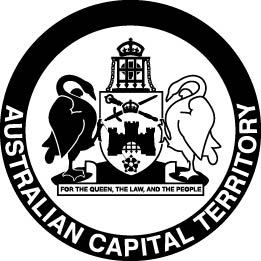 Canberra Health Services
Mental Health, Justice Health, Alcohol and Drug Services
Justice Health Services
Senior Officer Grade A
Salary Range: $153,041 (PN: 25981 – 01Z6F)
Our Vision: creating exceptional health care together
Our Role: to be a health service that is trusted by our community
Our Values: Reliable, Progressive, Respectful and Kind
An exciting opportunity exists for a driven and strategic leader to fill the position of Operational Director for Justice Health Services (JHS) within the Mental Health, Justice Health and Alcohol & Drug Services (MHJHADS) division. JHS provides health service to detention centres to ensure patients are given a treatment to recovery or provided a pathway towards prevention. JHS provides services to individuals in the courts, custody, youth detention and community settings, including those at the Alexander Maconochie Centre (AMC) and Bimberi Youth Justice Centre. This is a great opportunity to work with a multidisciplinary team and alongside a senior leadership team, to deliver exceptional health care to vulnerable members of our community. As a Senior Manager of the broader Canberra Health Services team, you will also have opportunities to be involved in some of the exciting activities and opportunities occurring within the organisation including the Canberra Hospital Expansion, implementation of the new Digital Health record, as well as local initiatives including model of care review and interagency collaborations.
Under current Public Health Emergency Directions all Canberra Health Services staff are required to have received at least one COVID-19 vaccination by 29 October and be fully vaccinated by 1 December 2021.
In order to be eligible for employment with Canberra Health Services you will be required to provide evidence of vaccination against COVID-19 by way of a Vaccination Certificate or provision of an authorised exemption, for consideration. Please ensure you include this information with your application documentation.
POSITION OVERVIEW
Canberra Health Services (CHS) is focussed on the delivery of high quality, effective, person centred care. It provides acute, sub-acute, primary and community‐based health services, to the Australian Capital Territory (ACT) and surrounding region. More information can be found on the CHS website:  https://www.health.act.gov.au/
Mental Health, Justice Health and Alcohol & Drug Services (MHJHADS) provides health services directly and through partnerships with community organisations. The services provided range from prevention and treatment to recovery and maintenance and harm minimisation. Consumer and carer participation is encouraged in all aspects of service planning and delivery. The Division works in partnership with consumers, carers and a range of government and non-government service providers to ensure the best possible outcomes for clients.
The Division delivers services at a number of locations, including hospital inpatient and outpatient settings, community health centres, detention centres, other community settings including peoples' home. These services include:
Territory Wide Mental Health Services (TWMHS).
Adult Community Mental Health Services (ACMHS).
Alcohol & Drug Services (ADS).
Child & Adolescent Mental Health Services (CAMHS).
Justice Health Services (JHS).
ABOUT YOU
CHS is committed to workforce diversity and to creating an inclusive workplace. As part of this commitment, we welcome applications from all diversity groups. Aboriginal and Torres Strait Islander peoples, people with disability and people who identify as Lesbian, Gay, Bisexual, Transgender, Intersex, or Questioning (LGBTIQ) are particularly encouraged to apply.
Behavioural Capabilities
To be successful in this position, it is expected that the successful candidate will have the following attributes:
Strong organisational skills with a high degree of drive.
Adaptability and flexibility to accommodate change and provide responsive services to meet clients' needs.
Ability to respond to and prioritise competing and often urgent requests in a calm and efficient manner while also maintaining high work standards and accuracy.
Position Requirements/Qualifications:
Mandatory:                                                                                                   
Tertiary qualifications (or equivalent) in health or a related discipline are essential.
Be registered under the Working for Vulnerable People Act.
Desirable:
Postgraduate qualifications in management field are highly desirable.
Current Driver's license.
Have an understanding of how the National Standards and Quality Health Service (NSQHS) indicators align with this role.
Fulfil the responsibilities of this role as detailed in the CHS Exceptional Care Framework, Clinical Governance Framework, Partnering With Consumers Framework and all other related frameworks.
Please note prior to commencement successful candidates will be required to:
Undergo a pre-employment National Police Check.
Contact Officer: Katrina Rea (02) 5124 1577 Katrina.M.Rea@act.gov.au
For further information, please visit www.health.act.gov.au (REF 01Z6F)
Applications Close: 09 December 2021
Learn More