Nurse Unit Manager – Early Parenting Centre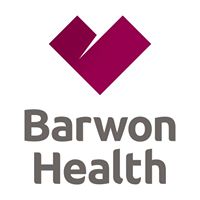 Nurse Unit Manager – Early Parenting Centre
Employment Status         Permanent Full Time
Position Summary
Exciting opportunity to be the manager of a new service at Barwon Health that will be providing parenting support to families in the area as well as perinatal mental health services, parenting/childbirth education and some antenatal and paediatric services.
The successful applicant will be managing a new facility with the ability to be a part of recruiting a new team.  The successful applicant will also be well supported within the Women, Children's and Families Directorate.
This is a unique opportunity to make a difference to families in the Geelong area and beyond.
Maternal Child Health Nursing qualification and experience – Essential
Early Parenting Centre
Based at the Mackellar campus and purpose built
10 overnight beds for families to undertake a residential sleep and settling program with a typical four night stay
Will operate day programs and clinics for families
Some antenatal and paediatric clinics will operate out of the centre as well as Perinatal Mental Health Services
Parenting education and childbirth education programs will also be run out of the centre
The Nurse Unit Manager of the centre will have a unique opportunity to start a fantastic service from scratch, employing their own team, setting up models of care and working out assessment and triage processes.  The successful applicant will need a high level of organisational and communication skills with the ability to engage with stakeholders from a range of disciplines.  The NUM will need to be able to engage and work with families from all backgrounds including families from CALD backgrounds, from the local indigenous community, families with complex psychosocial backgrounds, families from the LGBTIQA+ community as well as families with different abilities that might pose challenges in parenting.  The NUM should have a passion for supporting families in their parenting journey with a strong skill set in either maternal child health nursing, midwifery or paediatric nursing.  Management qualifications and experience are desirable but not essential.
About the Women's, Children's and Families Directorate
Growing service with lots of interesting opportunities as new services are developed
Passionate management team who support each other and believe strongly in providing high levels of care to our local families
The Directorate consists of a large Maternity service including antenatal services, birthing, postnatal care in the home and in hospital, an MGP, special care nursery, paediatric clinics, paediatric ward, paediatric HITH and many other services.  New services soon to be incorporated.
Excellent working conditions with a high sense of job satisfaction
Located in the centre of Geelong's CBD is an easy commute from all suburbs
Flexible working arrangements – speak to us about hours ,days or shifts that suit your lifestyle
Access to employee wellness facility
A genuine community feel – we look after each other
Wide range of professional development that enhances your careers
Ability to take leave without pay and purchase additional leave
Attractive salary packaging benefits! Living Expenses capped at $9,010 which  includes repayments on mortgages, credit cards, personal loans and rental payments and Meal Entertainment & Accommodation capped at $2,650 which includes food and drink consumed in a social or entertainment settings and some accommodation expenditure
To find out more about the Geelong region, visit our Moving to the Region page on the Barwon Health website.
Enjoy a range of lifestyle choices including inner city, coastal, suburban and rural homes at affordable prices.
We embrace diverse life experiences and the perspectives of our people, whilst providing high-quality health care to all members of our community, regardless of age, gender, ethnicity, religion, cultural background, disability, or sexual orientation.
We are strongly committed to the safety and wellbeing of all children and young people. Click here for further information on the Victorian Government's Child Safe Standards: About Child Safe Standards | Victorian Government (www.vic.gov.au) we are also proud to be Totally Smoke Free.
LEARN MORE