Clinical Support Nurse – Operating Services Scrub Scouts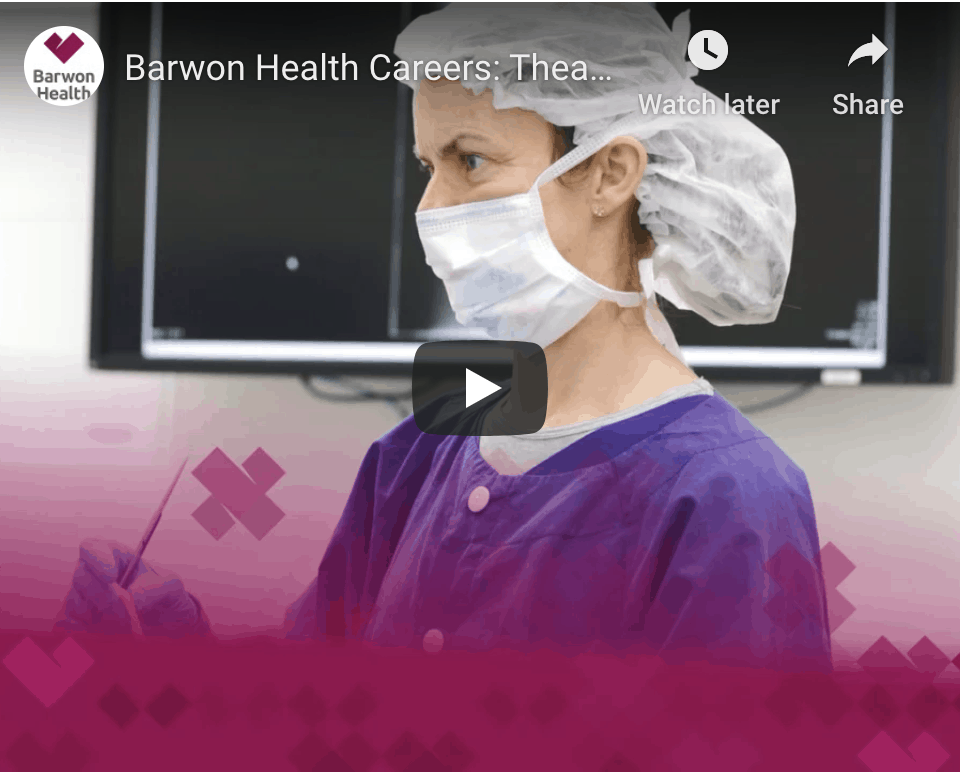 Dynamic and diverse role leadership role in a critical unit
Grow your career at an organisation invested in your ongoing development
Rewarding permanent part time role – 66.5 hours per fortnight
About the facility
Operating Services comprises of 10 operating theatres in the main complex and 2 theatres and an endoscopy room in the day procedure centre. We perform approximately 22,000 procedures per year across both areas. Our Operating Suite encompasses a variety of specialities including Cardiothoracics, Vascular, Obstetrics & Gynaecology, Orthopaedics, Urology, Plastics, Gastroenterology, General Surgery, ENT and Ophthalmology. We are also one of the few tertiary hospitals that offers robotic surgery.
Our mission is to ensure the right equipment and resource is available to the right patient at the right time in the right place. We are dedicated to improving access and patient flow to provide a sustainable service that ensures high quality and safe care.
About the role
An opportunity exists for a Registered Nurse with education or clinical support experience to apply for the role of Clinical Support Nurse within the Operating Theatre Scrub Scout at Barwon Health.
You will work as an active part of a health care team that shows leadership and embraces change in the coordination and delivery of care, ensuring appropriate referral to, and in consultation with, other relevant health professionals, and service providers, as appropriate.
Duties of your role will be to provide direct clinical support and guidance to less experienced or newly appointed nursing staff. You will also encourage an active learning environment in which clinical skills are acquired and improved with current nursing knowledge, evidence based practice principles and research
Learn More