Clinical Nurse, Neonatal Trained Registered Nurse, Registered Nurse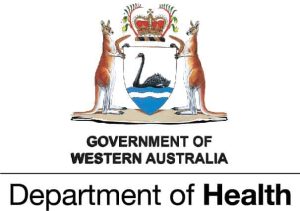 We are seeking enthusiastic and ambitious Nurses to join our large supportive team in our Neonatology Service. We take pride in the high standards of care that we deliver using Family Integrated Care as a core guiding principle.
For application to the Clinical Nurse and Registered Nurse – Neonatal Trained positions, it is recommended that you have a post graduate certificate in Neonatal Intensive Care.
Skills in paediatric or adult Intensive Care or experience in busy acute settings will be highly regarded but not essential for the Registered Nurse position.
 International applicants with suitable qualifications who are wishing to relocate are encouraged to apply. Sponsorship opportunities with a pathway to permanent residency or a permanent appointment for eligible applicants are currently available. Relocation packages available upon enquiry. Nurses returning to, or currently residing in Perth, are also encouraged to apply.
The advertised roles are equivalent to UK Band 5 (Registered Nurse) and UK Band 6 (Clinical Nurse).
For more information about CAHS and our fantastic hospital and services visit CAHS Nursing Careers
For more information : Contact Sarah Bottcher, Clinical Nurse Manager on +61 8 6458 2093 or email sarah.bottcher@health.wa.gov.au
About Neonatology: Our Neonatal Service delivers care to the sickest newborn babies in Western Australia (WA) who are born preterm or who require specialist treatment in their first months of life. We have large tertiary Neonatal Intensive Care Units at King Edward Memorial Hospital and Perth Children's Hospital caring for approximately 3000 babies every year. Our service also includes the Newborn Emergency Transport Service (NETS) which provides mobile intensive care for transporting sick babies across WA.  We have a wide range of senior nursing roles including Clinical Nurse Consultants, Lactation Consultants, Nutrition specialists, Neonatal Nurse Educators and a broad range of Clinical Nurse Specialists.
We are part of the Child and Adolescent Health Service (CAHS) and are proud to be the leading service provider for healthcare for children and young people in Western Australia.
Training and support: We proactively seek to develop and nurture our staff so they can succeed in their nursing career aspirations. We offer a range of courses and development opportunities to advance clinical skills in Neonatal care. This includes a comprehensive orientation and induction programme, professional development courses, simulation training and the Graduate Certificate in Critical Care Nursing: Neonatal Intensive Care
Graduate Certificate in Critical Care Nursing | Curtin University
How To Apply
We welcome your application online via the "Apply for Job" button at the bottom of this page. Please provide
A cover letter highlighting the position you are applying for,
A copy of your current CV. Within this provide names and email contact details of two professional referees one of which is a current supervisor.
A statement addressing the relevant essential and desirable criteria for the position you are applying for (no more than 3 pages).

Clinical Nurse: Essential Criteria 1, 2, 3 & 4; Desirable Criteria 1
Registered Nurse Neonatal Trained: Essential Criteria 1, 2, 3 & 4; Desirable Criteria 1
Registered Nurse: Essential Criteria 1, 2, 3 & 4
Employee Benefits 
CAHS offers several employment benefits including:
Salary packaging including car leasing, superannuation, laptop computers, general living mortgage and a number of other options
Flexible leave arrangements and benefits
Professional development opportunities and study leave/assistance
Values based work culture
Staff wellbeing focus
Boorloo (the Noongar name for 'Perth WA') is truly one of the most beautiful and sunniest cities in the world. Home to approximately 2 million people and nestled between the Indian Ocean and the Swan Valley, Perth boasts a lifestyle like no other. Perth residents enjoy a Mediterranean climate and relaxed lifestyle in a beautiful, clean and spacious city.
Those of us already living in Perth know that there is something for everyone with a lifestyle centred around beautiful beaches, great boating, easy access to national parks and wineries, affordable living, great schooling, and easy transport. Perth is a special place to be!
Learn More