Clinical Nurse / Midwife (Birth Centre)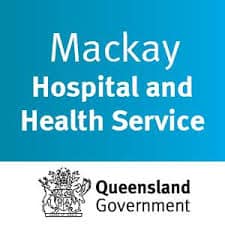 The Women's Health Unit at the Mackay Base Hospital are seeking applications from Clinical Nurse/Midwife (Birth Centre) for temporary contracts available from date of appointment up to 12 months. Full time and Part time contracts available.
Mackay Base Hospital Women's Services operates within a Maternity Co-Design philosophy that involves working in partnership with maternity consumers, our community and staff from all of our facilities to develop a contemporary women centred model of maternity care.
The Birth Centre Midwifery Model of care is a continuity model that offers low risk women an option of continuity care. The Birth Centre Midwives are responsible for a caseload of 40 women per year based on 1.0 FTE.
The Birth Centre will aim to provide 24- hour continuity of clinical care across the continuum.  A known midwife within the Birth Centre will provide the majority of antenatal care and education, care during labour and birth and post-partum home support and care (for up to 10 days) to all women within their caseload.
Your opportunity
The Clinical Nurse/Midwife in the Birth Centre provides advanced level clinical skills to ensure patient-focused evidence-based nursing/midwifery care, plans and coordinates the clinical management of patient/client care and provides leadership and support to other nursing/midwifery staff within the Birth Centre.
Benefits of working for Mackay HHS
Remuneration – Competitive packages with salary packaging options available.
Superannuation – Up to 12.75% employer contribution.
Annual leave loading – 17.5%.
Employee assistance and peer support programs – Supporting our staff through difficult times.
Wellbeing programs – Variety of initiatives available to suit all interests and lifestyles. 
Enquiries:  Kylie Clark, Midwife unit Manager – 07 4885 7276
Job Ad Reference: QLD/481618
Application Details: For full details of this role and how to apply click on the link  https://smartjobs.qld.gov.au/jobs/QLD-481618
Learn More