Caseload midwife – Maternity Group Practice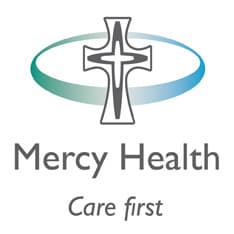 ABOUT THE ROLE:
Summary of the role: Maternity Group Practice is a unique on-call model of care offering continuity across the pregnancy spectrum, including antenatal, intrapartum and postnatal periods. This model allows you to work in a supportive multidisciplinary team environment providing evidence-based care to women and families.
Located at Mercy Hospital for Women in Heidelberg
1.0 EFT (76) and 0.7EFT (56 hours) per fortnight OR 0.5 (40 hours) per fortnight
Permanent or Fixed term full time and part-time positions available, flexible rostering available for all options
Excellent opportunity to provide continuity of midwifery care across pregnancy, intrapartum and postpartum periods
ABOUT YOU:
Midwife with current AHPRA registration
Demonstrated time management, communication and organisational skills
Level 3 RANZCOG, perineal repair (or working towards), IVC, FSE application
Current driver's license
ABOUT US:
Mercy Hospital for Women is a fully accredited Level 6 Public Specialist Teaching Hospital providing both public and private patient care through maternity services, neonatology and paediatrics, perioperative services, gynaecology, women's health and associated health, support and diagnostic services. We are a major teaching hospital and specialist referral centre with the medical, nursing, midwifery and allied health expertise to treat the most complex obstetric, neonatal and gynaecological cases.
Mercy Health is a Catholic organisation grounded in a 2,000-year tradition of caring for others. Founded by the Sisters of Mercy, Mercy Health is made up of more than 9,500 people who provide acute and subacute hospital care, aged care, mental health programs, maternity and specialist women's health services, early parenting services, home care services and health worker training and development.
Mercy Health is proud to be recognised as an Employer of Choice for Gender Equality by the WGEA.
WHAT WE OFFER:
Mercy Health recognises that people are searching for meaning in their work life and finding a workplace that connects with their values is a key motivation when choosing an employer. As a not-for-profit healthcare provider, Mercy Health has a strong mission and clear values that guide us in everything we do. We pride ourselves on:
caring for our people and those important to them with generous employee assistance available for employees and their families
encouraging applications from people of all ages, abilities and cultural backgrounds including Aboriginal and/or Torres Strait Islander Peoples, and supporting all staff to be their authentic selves at work through our network group for LGBTIQ+ staff and allies
protecting children and vulnerable people in all our services, by listening to them and having zero tolerance of any form of abuse and neglect
taking a stand against climate change, which is one of the biggest threats to the health of the world and all humanity, and committing to action that will help make our world fairer and more sustainable
offering benefits such as generous salary packaging, purchased leave, career progression and development opportunities, access to health and wellbeing programs and a range of discounts across a diverse portfolio of financial, healthcare, travel and other services.
WHAT YOU WILL NEED:
Candidates are required to meet the position and qualification requirements.
Provide a current Police Record Check and Working with Children Check (Mercy Health may conduct additional background checks subject to current legislation).
Proof of vaccination status consistent with public health orders and with Mercy Health's policy (includes but is not limited to COVID-19 and seasonal influenza vaccination compliance requirement).
If you have any questions or require any adjustments to ensure a fair and equitable interview and selection process please contact us on the details below.
CONTACT DETAILS:
Candice Bedford, Midwife Unit Manager
To view the position description or submit your application please click the 'Apply Now' button.
Apply Now