Associate Nurse Unit Manager – Maternity Service 171909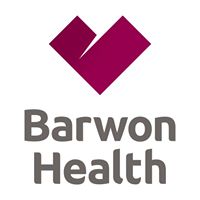 Primary Objective:
To assist in the leadership; planning and delivery of a high quality service within Barwon Health's Maternity Service whilst developing a professional and collaborative partnership in the management of either Birth Suite or the Postnatal/Antenatal Ward.
Position Dimension & Decision Making Authority:
Without referral to Manager (RESPONSIBLE)
Managing day to day operations of shift
Ensures all work is completed accurately on time and in accordance with Barwon Health policies and procedures
Resolution of any issues within work team
Provides education, training and clinical support to staff about areas of interest or need.
Assisting Midwifery Unit Manager with performance appraisals to ensure they are up to-date and managed appropriately.
Performs role of Midwifery Unit Manager when required.
Facilitates the attendance of staff to agreed education & training programme/s.
Promoting staff development and satisfaction.
Promoting opportunities for professional development of work team/s to participate in relevant committee processes, attend relevant meetings and to prepare and submit reports as required.
After Consultation with Manager or others (CONSULTED)
Contribute to and assist Manager in the performance of area
Explore and apply new systems and processes to facilitate improved work practises and best practise.
Develop, initiate, participate and monitor quality improvement activities within the department, in accordance with Barwon Health Policies.
Participation and demonstration of working to objectives set out in performance plan.
Referred to Managers or others (CONSULTED)
Decisions outside position delegation
KEY SELECTION CRITERIA – SPECIALIST KNOWLEDGE:
QUALIFICATIONS –
ESSENTIAL:
Registered Nurse with AHPRA endorsed Midwife
DESIRABLE:
Membership of an appropriate professional association
Post Graduate Qualification in relevant specialty
EXPERIENCE and/or SPECIALIST KNOWLEDGE–
ESSENTIAL:
Advanced level of Midwifery skills and is easily identified as a role model of clinical competence
Sound knowledge of team function and ability to develop a cohesive team
DESIRABLE:
Demonstrated broad range of computer skills including in Microsoft Outlook (or other e-mail system), Word, Excel and basic Internet skills to enable quality communication.
Ability to take on new technologies (e.g. Patient Journey board)
Proven ability to manage change
Ability to takes a leadership role in strategic and daily issues
Demonstrated ongoing commitment to professional development
This role must be fully vaccinated for Covid -19 and meet the requirements of the Barwon health immunisation policy.
Learn more