Associate Nurse Unit Manager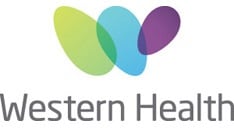 The Residential Community Based Withdrawal Service provides a short-term residential program to individuals with substance use issues. The primary focus of the service is on drug withdrawal and stabilisation. The program includes medical and pharmacological treatment, along with psychosocial support, health education and recreational activities in a safe environment.
The Associate Nurse Unit Manager is a member and leader of a small team working with the Welfare Workers, Registered Nurse and Program Coordinator. The Associate Nurse Unit Manager fulfils the role of the registered nurse, demonstrating expert knowledge and skills whilst assuming a prominent management focus in the unit. The Associate Nurse Unit Manager is an integral part of the unit management team, assisting the Nurse Unit Manager in the course of their duties to ensure provision of nursing care that is excellent in quality and consistently patient-centred while achieving effective operation of the clinical environment. The Associate Nurse Unit Manager acts as a role model in setting the clinical standards of the unit and achieving high quality evidence-based nursing care, and role includes leading/managing the shift, fostering and developing cooperative professional relationships with the multi-disciplinary team, client assessment, medication administration, the provision of case management, counselling, withdrawal support and the facilitation of admissions and discharge planning of clients in both adult & youth residential withdrawal units. The Associate Nurse Unit Manager operates across all hours of the service operation i.e. 24/24 rotating roster.
The Associate Nurse Unit Manager assumes the responsibilities and authority of the Nurse Unit Manager in their absence and as such is able to assume the administrative operation of the unit.
Learn More