ANMF Industrial Officer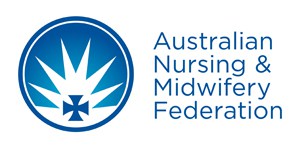 About the business
The Australian Nursing and Midwifery Federation (ANMF) is Australia's largest national union and professional nursing and midwifery organisation.  In collaboration with the ANMF's eight state and territory branches, we represent the professional, industrial and political interests of more than 320,000 nurses, midwives and carers across the country.
Our members work in the public and private health, aged care and disability sectors across a wide variety of urban, rural and remote locations. We work with them to improve their ability to deliver safe and best practice care in each and every one of these settings, fulfil their professional goals and achieve a healthy work/life balance.
Our strong and growing membership and integrated role as both a trade union and professional organisation provide us with a complete understanding of all aspects of the nursing and midwifery professions and see us uniquely placed to defend and advance our professions.
Through our work with members we aim to strengthen the contribution of nursing and midwifery to improving Australia's health and aged care systems, and the health of our national and global communities.
About the role
The Australian Nursing and Midwifery Federation (ANMF) is seeking an Industrial Officer to assist with the development and implementation of the ANMF Federal Office's industrial program.  The successful candidate will be responsible for:
Industrial advocacy, including the preparation and presentation of claims and cases,
Industrial and Work Health and Safety representation of the ANMF in a range of forums,
General industrial research, advice and representation to support ANMF Branches and members,
Provision of industrial advice to contribute to the objectives and operations of the ANMF Federal Office,
Contributing to the development and implementation of the ANMF Federal Office's broad industrial policy and strategic industrial priorities,
Working effectively with a range of union, employer and government stakeholders.
Benefits
This is a permanent full time position to join our federal industrial team based in our Melbourne office. Flexible work arrangements, including remote or hybrid working from home is available.
The ANMF offers generous conditions of employment, with the salary to be negotiated with the successful applicant depending on qualifications and experience and in accordance with the ANMF Appointed Staff Enterprise Agreement.
The ANMF is committed to a diverse and inclusive workforce. We encourage applications from Aboriginal and Torres Strait Islander people, people from culturally and/or linguistically diverse background, all members of the LGBTQI community and people with a disability.
Skills and experience
To be successful in this role you will possess:
Experience in industrial relations with a qualification in industrial relations, law or related disciplines,
Negotiation and advocacy skills, and experience in providing industrial support to campaign activities,
Ability to work autonomously and as part of a team and take a collaborative approach to work,
Excellent written and verbal communication skills,
Ability to work under the pressure of deadlines and multiple priorities,
Commitment to the principles of trade unionism.
Please address applications to Annie Butler, ANMF Federal Secretary.
Please email applications to aamatangelo@anmf.org.au
Applications close: 21st May 2023
A position description is available at: https://bit.ly/anmf-industrial-officer-pd
For further information please email Anna Amatangelo aamatangelo@anmf.org.au
Learn more