Just six weeks after giving birth to her first child, Ruby, Marla Cawthorne and her partner Aroon spent 17 hours in the emergency department of the Sydney Children's Hospital while their newborn was hooked up to a feeding tube and lay lifeless.
---
"I honestly didn't think she was going to survive," recalls Marla.
"It was the hardest time of my life and so distressing to feel unable to help her because she really needed medical assistance."
Despite being a first-time mum, Marla knew something was clearly wrong from the moment Ruby was born.
Twelve hours after giving birth, Ruby wasn't feeding normally. It was soon discovered that she was hypoglycaemic and, within seconds, paediatricians and nurses swarmed the room and rushed her to the special care nursery, where she spent the next five days being monitored.
Ruby improved enough to go home, yet, her symptoms persisted. She still didn't feed well, and became increasingly fatigued.
"Even though I hadn't had experience with a newborn before, I kept taking her back to the hospital," says Marla.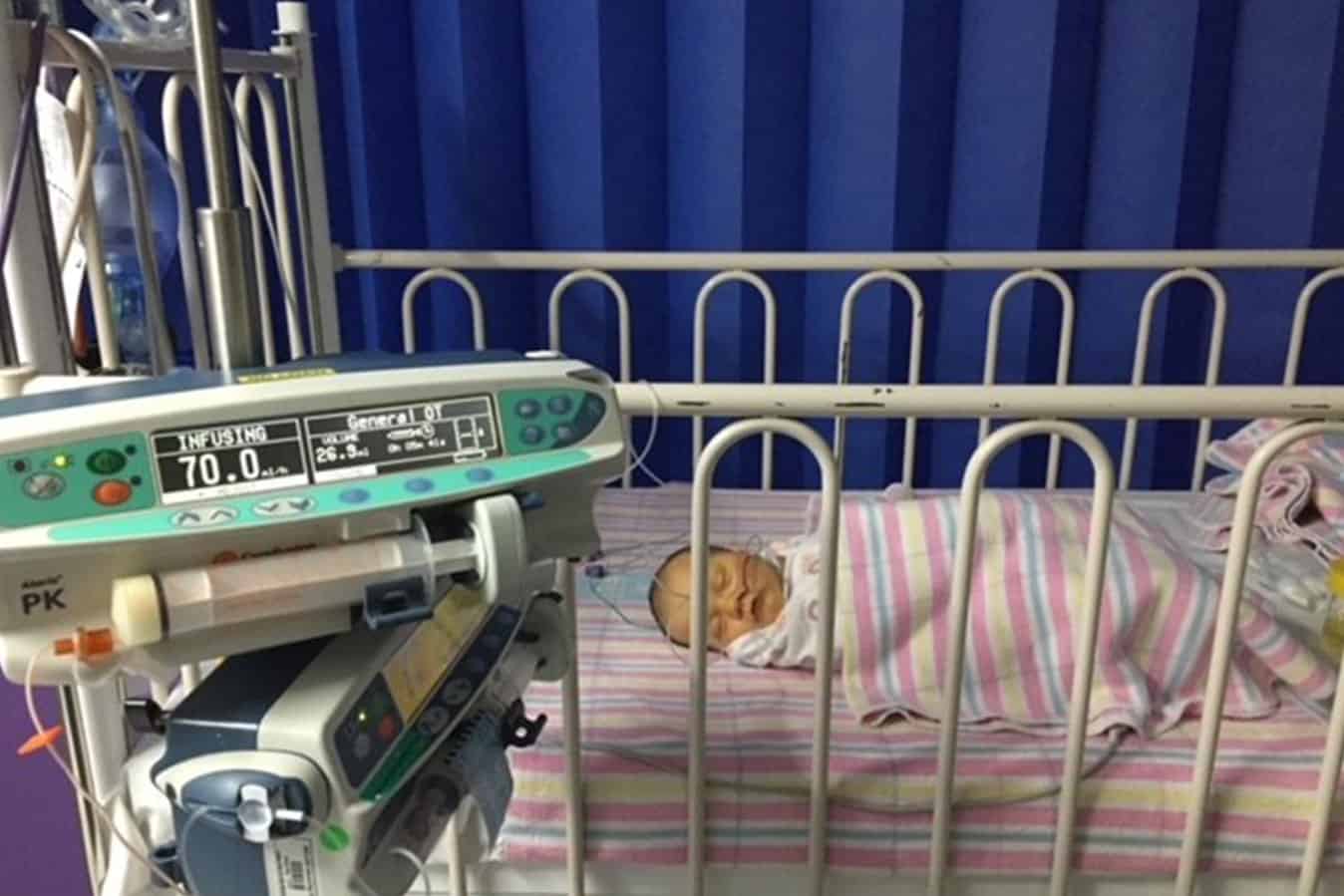 "I told them she wasn't feeding well and wasn't waking up. I had so much anxiety. Every three hours, I was waking her up to feed her but she was too tired to breastfeed. She was bright yellow from the jaundice and she just wanted to sleep. It was really sad and heartbreaking but I also just knew in my gut that something was terribly wrong."
Through the support of an instinctive GP, Ruby was soon linked up to the Children's Hospital. After a nerve-wracking wait in emergency, followed by numerous tests, she finally received a life-altering diagnosis of congenital Hypopituitarism, a rare condition where the pituitary gland does not produce enough essential hormones vital for living, healthy growth and development, and regulating metabolism.
The condition, which impacts about 11,600 Australians across all ages, affects hormone production by other glands in the body that rely on pituitary hormones, including growth hormone, thyroid stimulating hormone, and cortisol. It is most often caused by tumours in or near the pituitary gland, surgery to remove a pituitary tumour, and radiotherapy to treat a brain tumour. It occurs less so by head or brain injuries and certain conditions present at birth.
After being diagnosed with congenital Hypopituitarism, Ruby was immediately placed on a daily regime of medications to match the hormones that her body cannot produce. This includes a daily injection of growth hormone, and tablets to stimulate cortisol and thyroid function. Sometimes, she requires emergency doses of hydrocortisone in times of illness and physical stress.
Marla, who had never heard of the condition before, admits feeling initially terrified at the implications and whether Ruby would be able to live a healthy life.
"It was really devastating because they just tell you everything about the diagnosis and then just start training you straight away in this full-on medication regime," she reflects.
"When they explain it to you, of course you want to understand what's going on, but basically all the implications of it for now, and into her future, I really just didn't know how I'd be able to keep her alive. I just felt really overwhelmed, extremely isolated, and as if my world had just closed in on me and that there was absolutely nowhere to turn and nobody to talk to. I didn't want to talk to any other mothers because I thought they just wouldn't understand. I had a child with a life-threatening medical condition, this precious newborn, who was so unwell."
Fortunately, after beginning hormone on replacement medications, Ruby's life improved quickly and significantly, to the point where she is now full of energy and thriving.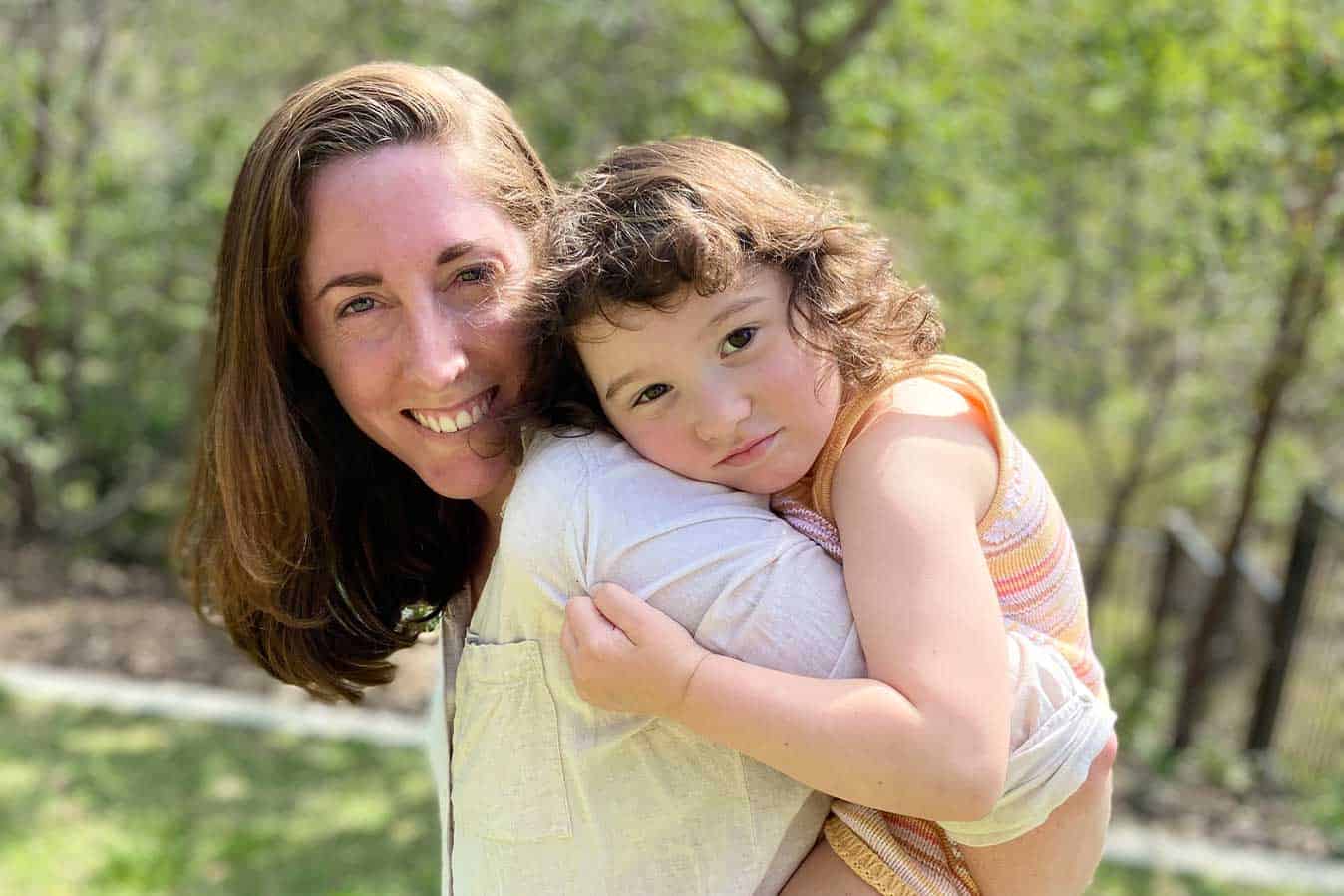 Across Australia, thousands of other people live with similar pituitary conditions to Ruby.
As part of Pituitary Awareness Month, held in October, the Australian Pituitary Foundation (APF) is running a series of events to bring the community together, share patient stories, and improve public awareness of pituitary disorders and the need for government support.
The APF aims to help patients to live their lives fully by improving early diagnosis through better education of health practitioners and by providing greater support along the journey.
In May, Marla joined the organisation, which was established in 1994 and is largely run by volunteers, as General Manager to help increase support and engagement with patients and families, advocacy and research.
Her main aim is to bring the community back together, already evidenced by new patient support groups, a newsletter and more and more people reaching out for help. She also wants to raise more awareness and understanding of the pituitary gland and shine a spotlight on the people living with these rare and often "invisible" conditions.
"That sense of connection and raising awareness and people feeling like they're being seen and heard is important," explains Marla.
"Talking to people in support groups, they talk a lot about isolation because these are rare diseases. People really want to connect with one another and although we can't solve this, we can support each other and connect, which helps a lot."
Marla knows the feeling of isolation all too well as she had no one to talk to who had been through a similar experience when Ruby was first diagnosed.
"If I had had someone to talk to I think that would have helped the emotional impact it was having on me with a newborn and all of that," she says.
"I think also just having a bit of hope that the future is not as dire as it seems. I'm three years in now and I'm now just loving and enjoying Ruby rather than being terrified about her medical condition."
While the support of her family and close friends helped get her through, so too did the constant reassurance of specialist endocrine nurses.
"They were amazing," says Marla.
"I could call them any day, I had their direct line, I had their direct email, any time I was worried about anything to do with Ruby they were the ones I would call. They were always so helpful and so thorough. If I thought she was too unwell to stay at home, they would call ahead to the hospital to make sure they could get her there.
"Emotionally, the support came from my husband and my family but in terms of learning about and managing Ruby's medical condition; it was the endocrine nurses 100%. They were, and still are, a big part of her journey; we see the endocrine nurses more than we see the endocrinologist."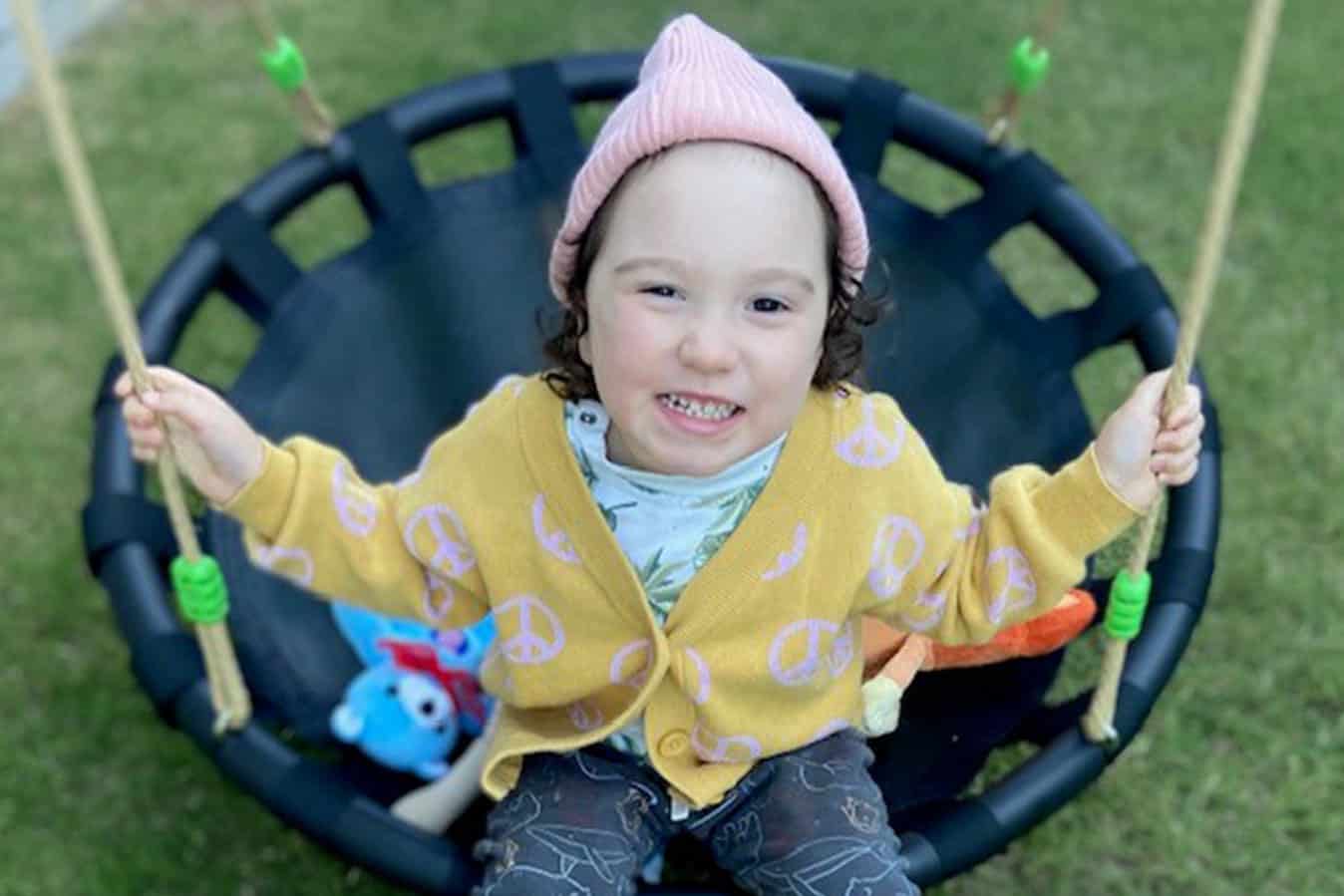 Above all though, it is Ruby's own resilience that continues to amaze Marla the most.
While stages like puberty and having a family will present challenges further ahead, with ongoing medication, Ruby, now aged three, should be able to live a happy and healthy life.
"She's just really incredible and she's just thriving. We've been through many illnesses now where we've been in and out of hospital and she just comes through the other side with this wonderful personality that makes me go 'wow', she's probably more stronger than anyone else I know."
For more information about Pituitary Awareness Month, visit the Australian Pituitary Foundation